10 Benefits of LVT Flooring
10 Benefits of LVT Flooring:
Cost – LVT is an affordable alternative to other flooring products, bringing luxury to your home at a friendlier price.
As already mentioned Luxury Vinyl Tiles is an affordable alternative to its other flooring products. Bringing luxury designs to your home for significantly lower prices. Thicker LVT tends to be at the higher end of the pricing range to represent the undeniable quality. A 5mm tile consists of an impressive 0.55mm wear layer to protect the design and increase the longevity of the tile.
Durability – Manufactured from robust materials, catering for heavy foot traffic, flame resistance and exposure to moisture.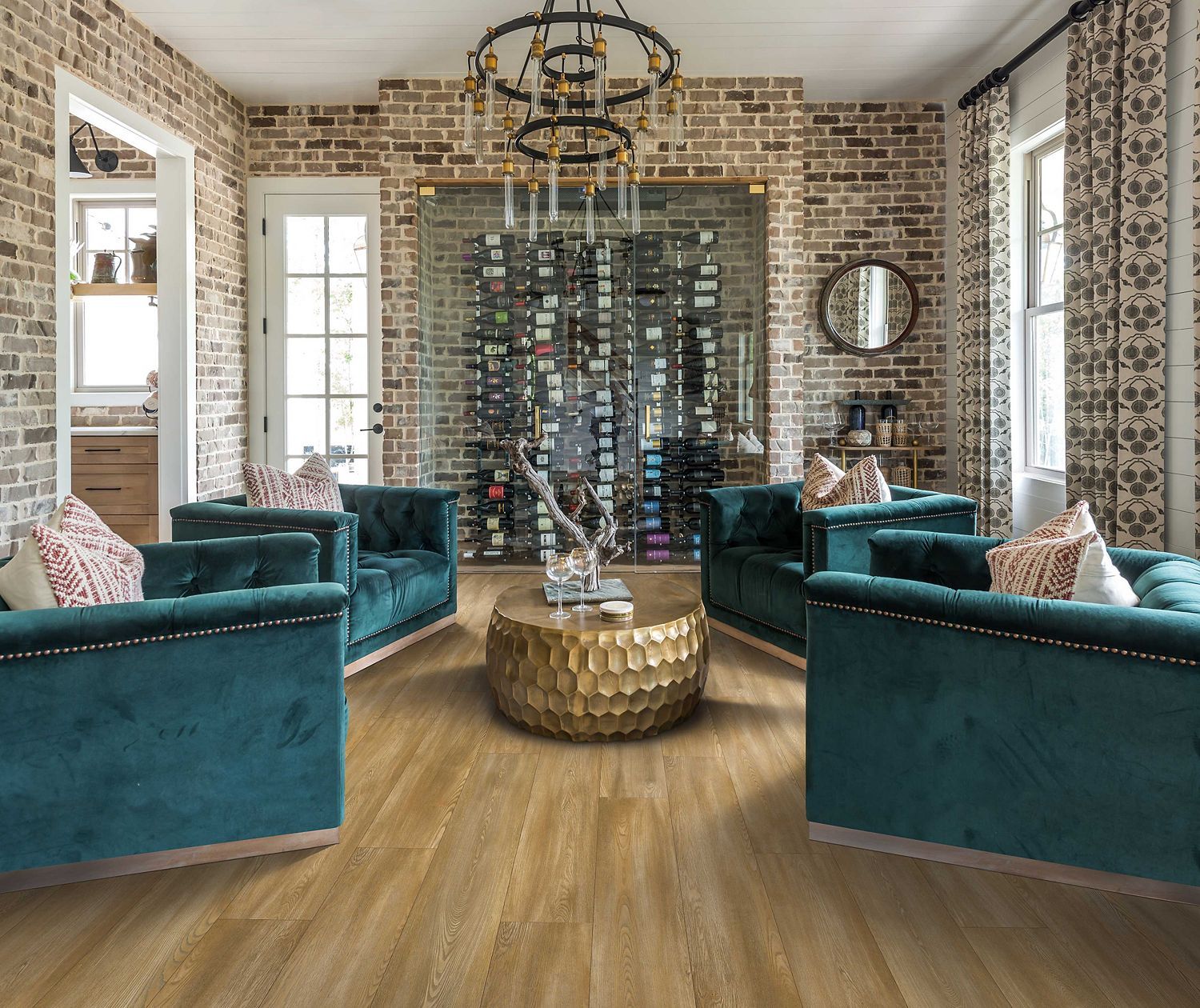 Manufactured from extremely robust materials LVT is built to withstand the pressures of a commercial environment. Excessive traffic, flame resistance and exposure to moisture; there's not much this flooring cannot endure. With many designs made from 100% vinyl, Luxury Vinyl Tiles meet the green building standards for commercial applications. You can rest assured, when laying this flooring in your home you're using a high quality product that's built to last.
Versatile – Hard wearing, waterproof, and provides excellent grip and slip resistance making it great for kitchens and bathrooms.
Hard wearing, waterproof and providing excellent grip & slip resistance; LVT is perfect for those high risk areas where practicality overrules design such kitchens and bathrooms. The stunning aesthetics make it an ideal solution for dining and living rooms too. There's nowhere in your home we wouldn't recommend using LVT – it even looks great on the stairs.
Warmth – Provides warmth and cushioned feel underfoot.
Unlike tile and wood flooring, LVT provides a warmth underfoot whilst the thickness of the tile adds a cushioned feel.
Compatible with underfloor heating
, the level of heat conducted through the flooring is impressive.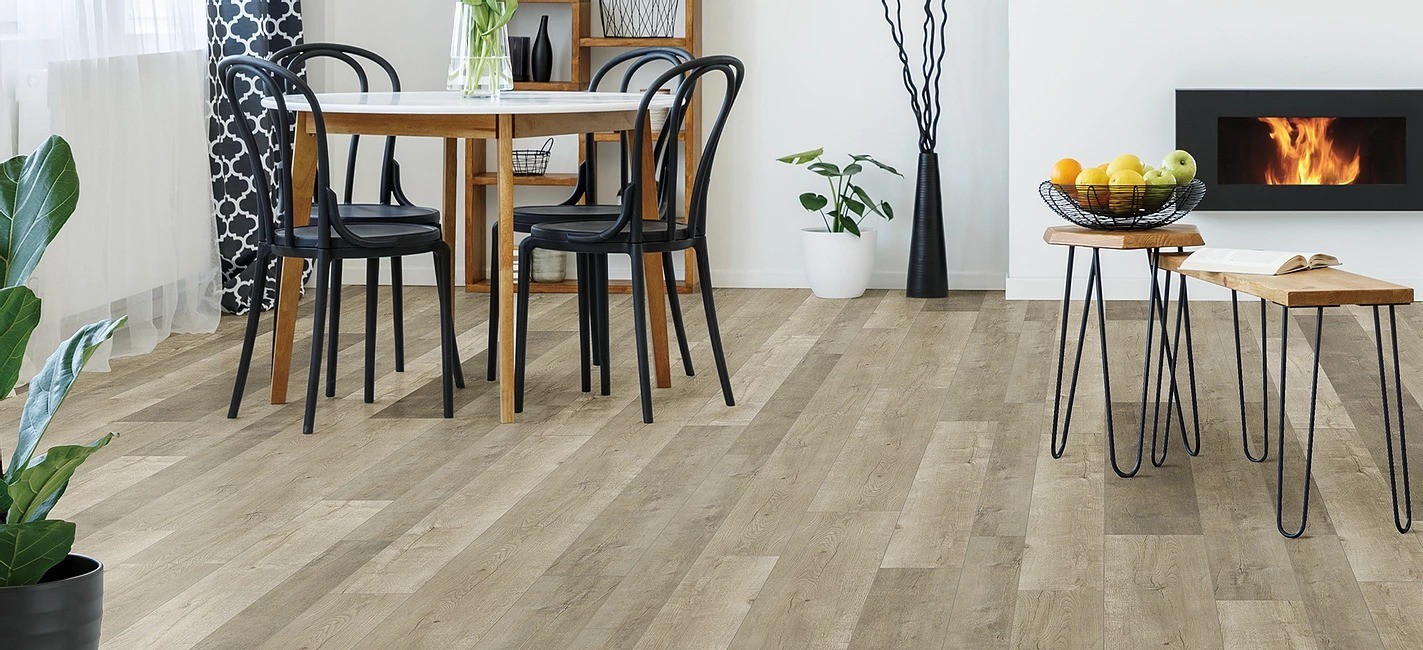 Insulates Sound – In comparison to other types of flooring, LVT is quieter to walk on.
At an average of 2mm thick LVT is significantly quieter to walk on compared to tiles, wood and laminate. As the thickness of the vinyl increases the sound becomes subdued. High traffic areas would require a thicker tile to guarantee sound and wear prevention.
Maintenance – Cleaning is easy with LVT, being hard wearing and protected, you can afford to be a little rough and give it a deep clean.
When cleaning LVT you can afford to be a little rougher compared to other flooring types as the protective layer provides fantastic scratch, scuff, stain, chip, crack and dent resistance. We're not saying to get a scouring brush and go all out but tough marks are easily removed. As a hygienic flooring, a simple cleaning regime with a damp mop is suffice. If you require a deep clean, the flooring is resilient to chemical cleaners.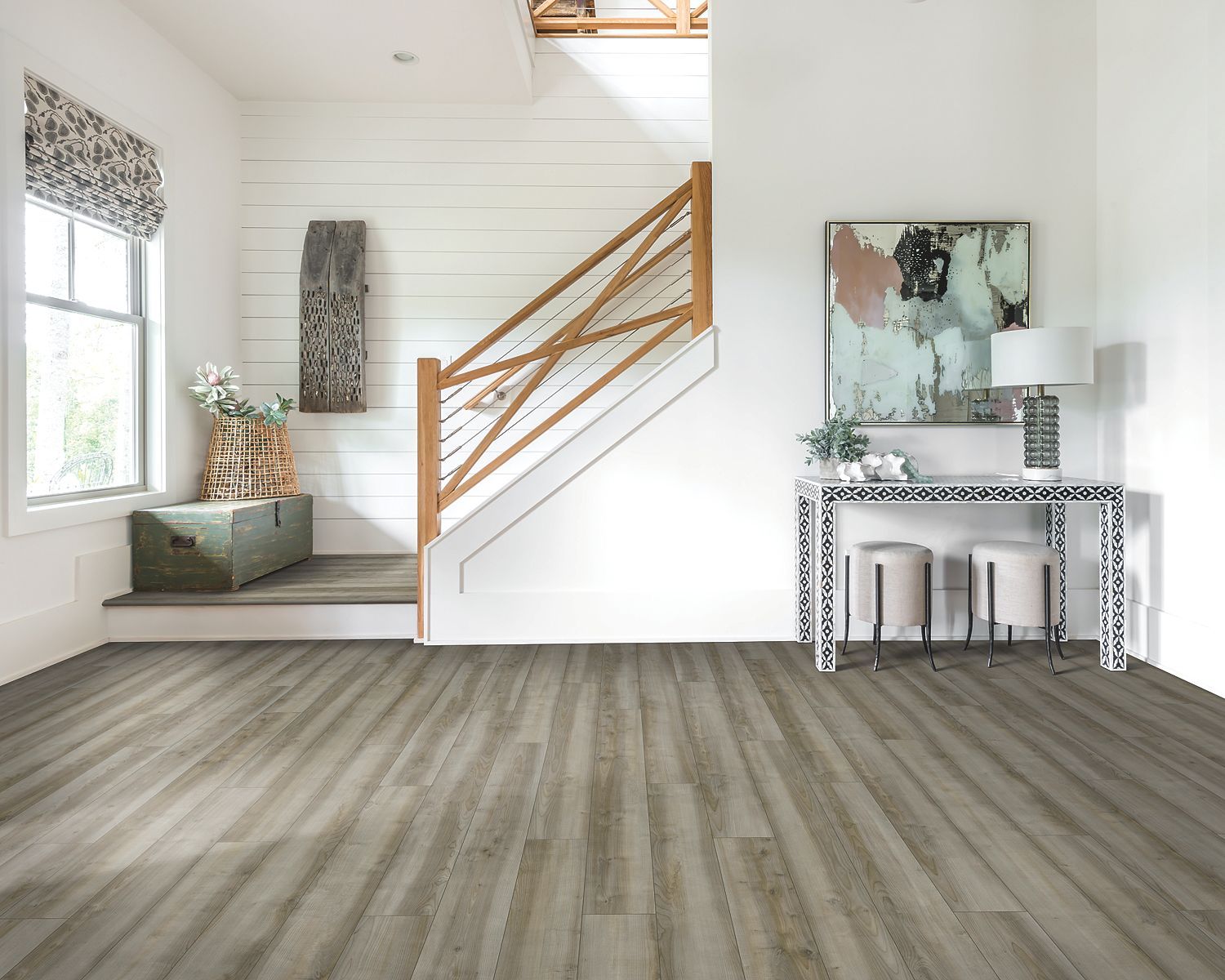 Innovative Design – The texture and finish of the design make it difficult to differentiate LVT from hardwood, as well as offering more striking designs such as: Mosaic and checked patterns.
Unless under the expert eye, it's extremely difficult to differentiate LVT from hardwood and tiled flooring. The design, texture and finish are an impeccable standard. Bevelled edges add realism whilst additional
feature strips enhance the detail of the design
and eliminate the need for grouting.
There's a huge range of unique vinyl designs to choose from. Mosaic and checked patterns are particularly popular with contemporary stylists. Although modernists with a creative flare prefer striking colours and bold configurations. Stand out from the crowd and create your own unique flooring. Mixing multiple tile shapes and colours can result in some wonderful statement pieces, guaranteed to earn admiration from your peers!
Easy Installation – Click LVT operates with a click lock system making installation quick and easy.
Available in click or stick down options
, installation is much quicker compared to wood, ceramic or stone flooring. A lower profile makes working with static furnishings, door openings and transitions a lot easier. LVT can be installed over existing plywood or concrete subfloors as long as the surface is flat, smooth and structurally sound; making DIY projects much easier.
Click LVT operates with the same
click lock installation
method as laminate flooring, with each tile simply clicking together. Moreover, stick down does exactly what it says on the tin, sticks down using a vinyl adhesive. Which method you use is down to personal preference and the ability to add feature strips; compatible only with stick down LVT.
Grouting can be a messy job,
feature strips
eliminate the process. As a grouting other, the strips are much more efficient to install whilst replicating the look.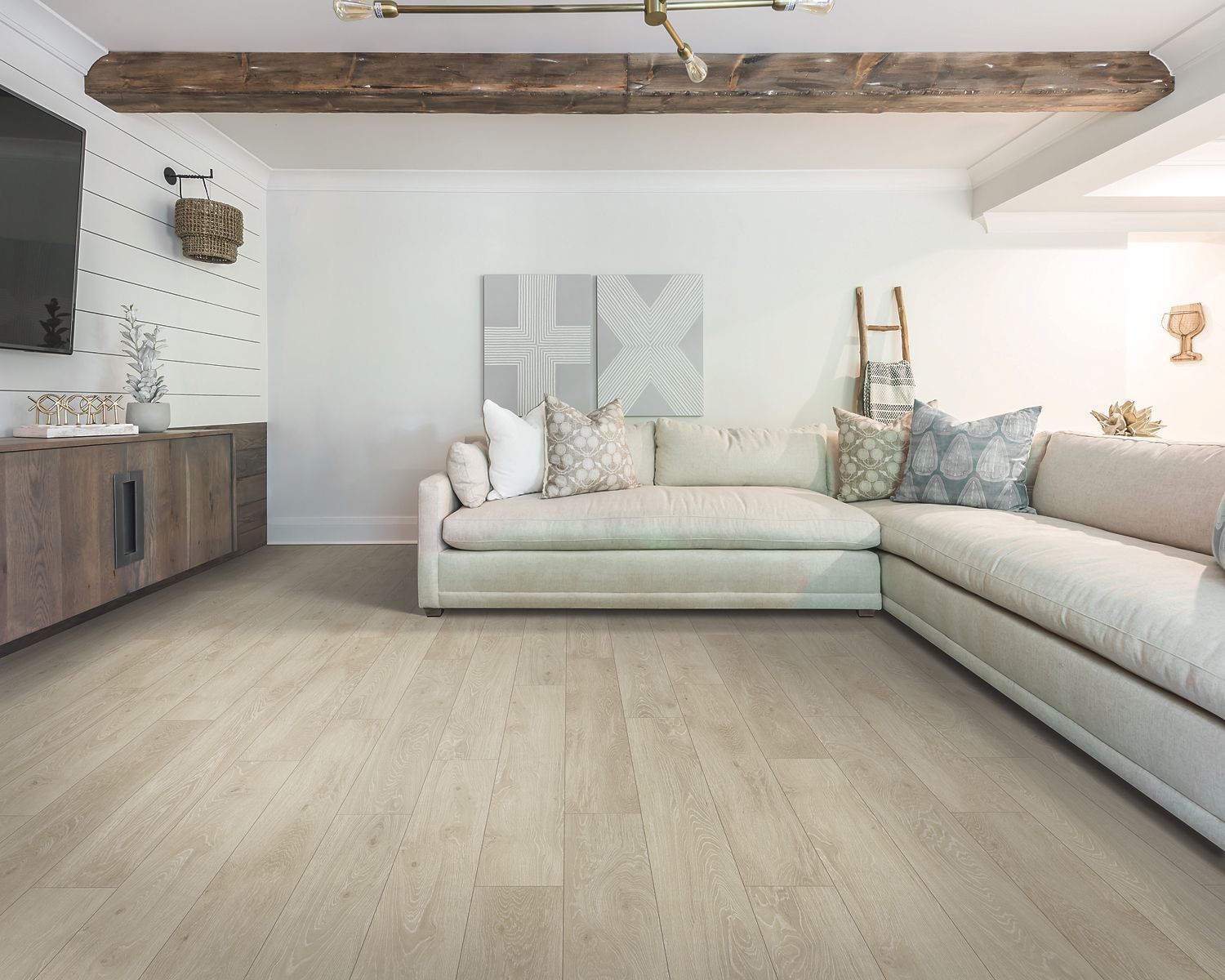 Replacements – LVT is sold in individual tile packs, so any damage, you can simply replace the tile in the area effected.
We all know accidents happen, if a piece of LVT suffers damage it's much easier to replace. Sold in individual tiled packs as opposed to a vinyl roll, damage to a centre tile is no longer a nightmare. You can simply replace the tile instead of trying to patch up or replace the whole flooring.
Lifespan – The average lifespan of LVT is 25-30 years depending on maintenance, traffic and location
Depending on traffic levels, location and maintenance,
LVT flooring
will uphold its high performance throughout an average 25-30 year lifespan. As a result, we're so confident in the manufacturing process and longevity, each flooring comes with an extensive warranty.