Most Durable Flooring For Families With Pets
Those of us with dogs and cats know that they're more than just pets, they're a part of the family. So when it comes to choosing between the floors you really want and the floors that can stand up to your pet's claws, the choice is a no-brainer.
But what if you could have the aesthetics you crave without worrying about scratches? With the durable hanflor pet friendly vinyl flooring, you can. Even more important, with hanflor vinyl floorings, you get a low VOC option that's safe for the air your pet breathes. And with our waterproof floors, cleaning up your pet's accidents is easier than ever.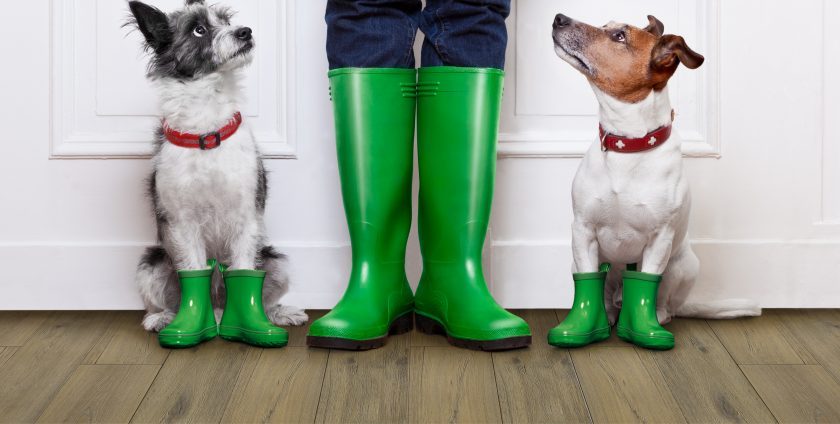 FLOORING OPTIONS FLOORS FOR PETS
First, let's look at the alternatives to hardwoods and why they may not be the best option for pet-friendly floors.
While carpet doesn't dent, it does stain. Even industrial-strength carpet cleaners may not fully remove urine or mud stains. Plus, if you have a cat that likes to stretch its claws, you may find your carpet has become a scratching post. For people with allergies, pet dander, dirt, and pollen can all cling to the fibers, which can cause sinus issues or headaches, and aggravate allergies and asthma.
Afraid of scratches and stains? You may want to think twice before choosing laminate for your floors. Worse, laminate uses so many synthetics that it's prone to off-gassing, and those VOCs are not good for any of us, especially your dogs and cats who live their lives closer to the ground.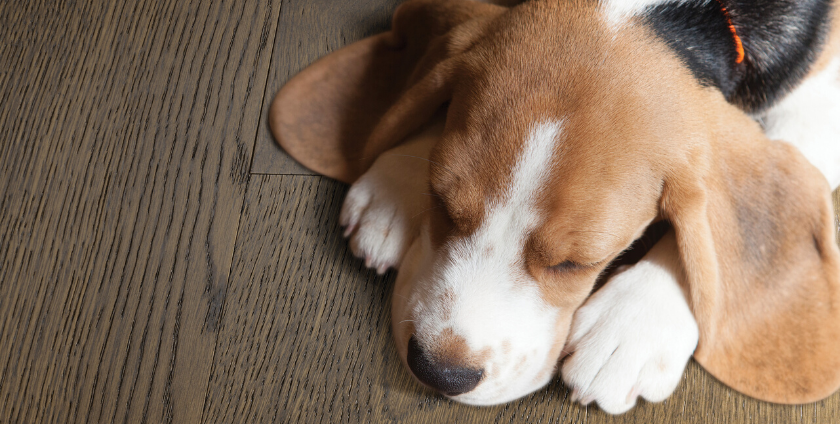 V
inyl flooring is durable and cost-effective, making it a good choice of material for homeowners with pets. A range of different options, from commercial grade vinyl to antimicrobial vinyl, are available. This gives you more options when choosing the best flooring for your dog(s).
Protective wear layer of the floorings shields planks from large pets, high heels, and heavy traffic.For families with pets, hanflor flooring is known for its extraordinary durability, graininess and color changes. Combined with the aesthetic effect of manual scratching, it will well hide potential wear.
Mark resistant vinyl and Lifeproof vinyl flooring can stand up to larger, active pets
Scratch resistant vinyl and stain resistant vinyl options are also available
Comfortable and quiet underfoot
Skid resistant vinyl is excellent for older pets
Available in many different looks including vinyl plank flooring designs that mimic natural stone and wood
Cool and comfortable for dogs
Works with radiant heating systems
While hanflor vinyl flooring is the clear choice for pet friendly floors, we do have a few helpful tips to keep your floors looking their best:
Put a placemat or some other protection under water and food bowls, and the litter box.
Use hardwood flooring cleaners that are pet-friendly and approved by the warranty.
Sweep regularly to remove dirt, grit, and fur.
Wipe up spills and accidents as soon as they happen.
Keep wipes by the door to remove mud and other debris from pets' paws when coming in from outside.