Water-resistant VS. Waterproof flooring: What's the difference?
When it comes to choosing flooring that fits your style, you may feel overwhelmed by the options available to you. After all, flooring has come a long way in the past few years with many new features and benefits available. What we suspect you're really looking for though is something that will still be beautiful year after year – floors that will stand up to kids, pets, time and water. But it's this last one, water, that can bring about the most confusion. Some floors are waterproof, some are water-resistant. Both sound good, but what's the difference between the two?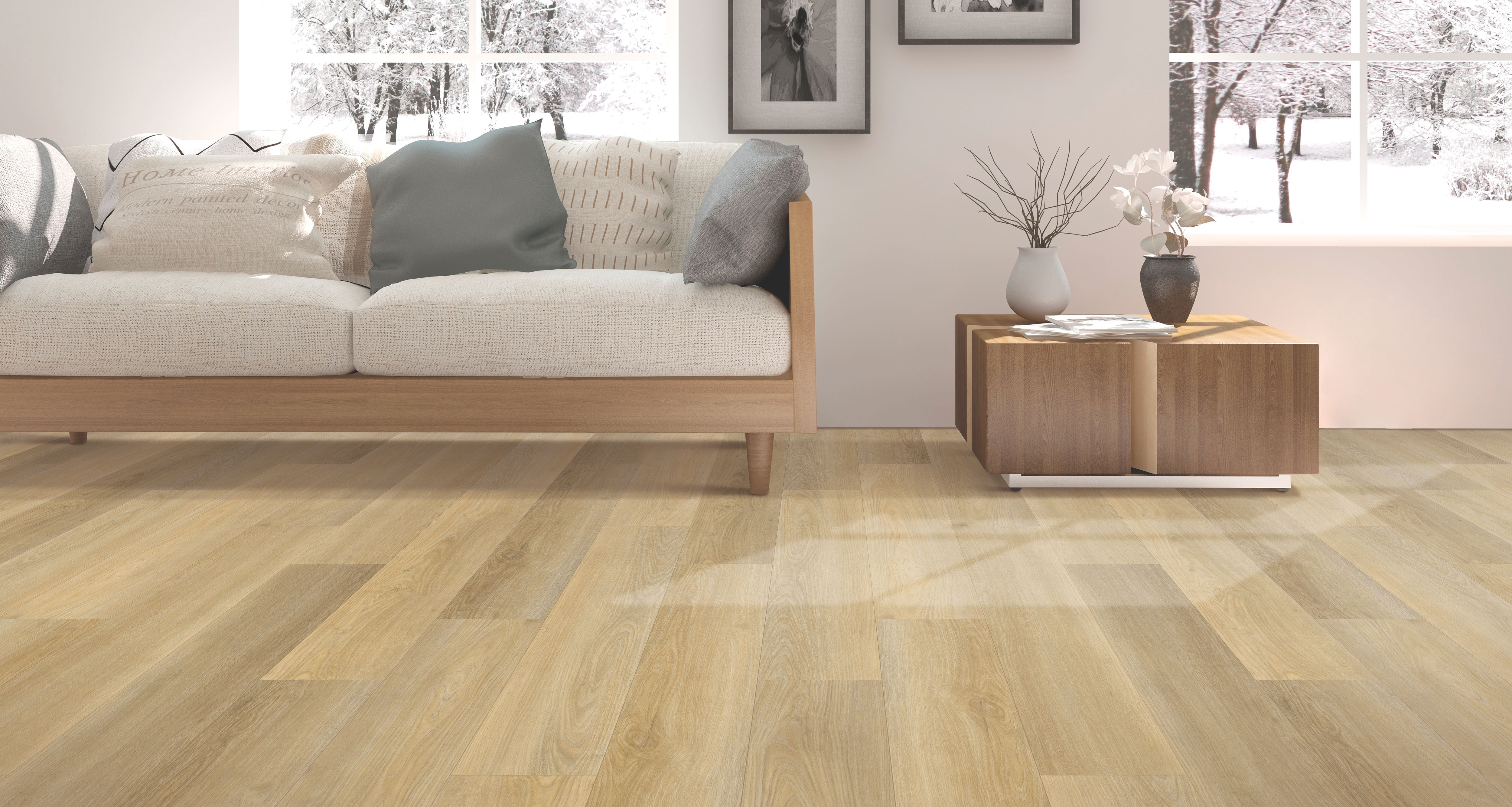 Because most flooring will end up with some degree of moisture exposure, whether through the air or the occasional spill, it's critical that your flooring has a layer of protection. Wood floors are the most common example of water-resistant flooring. As long as minor spills are cleaned up promptly, no water will breach the outer layer and damage the core. When you're considering what flooring will meet your needs, think about location and proximity to water sources. Water-resistant flooring is a great option for areas with minimal risk of water exposure.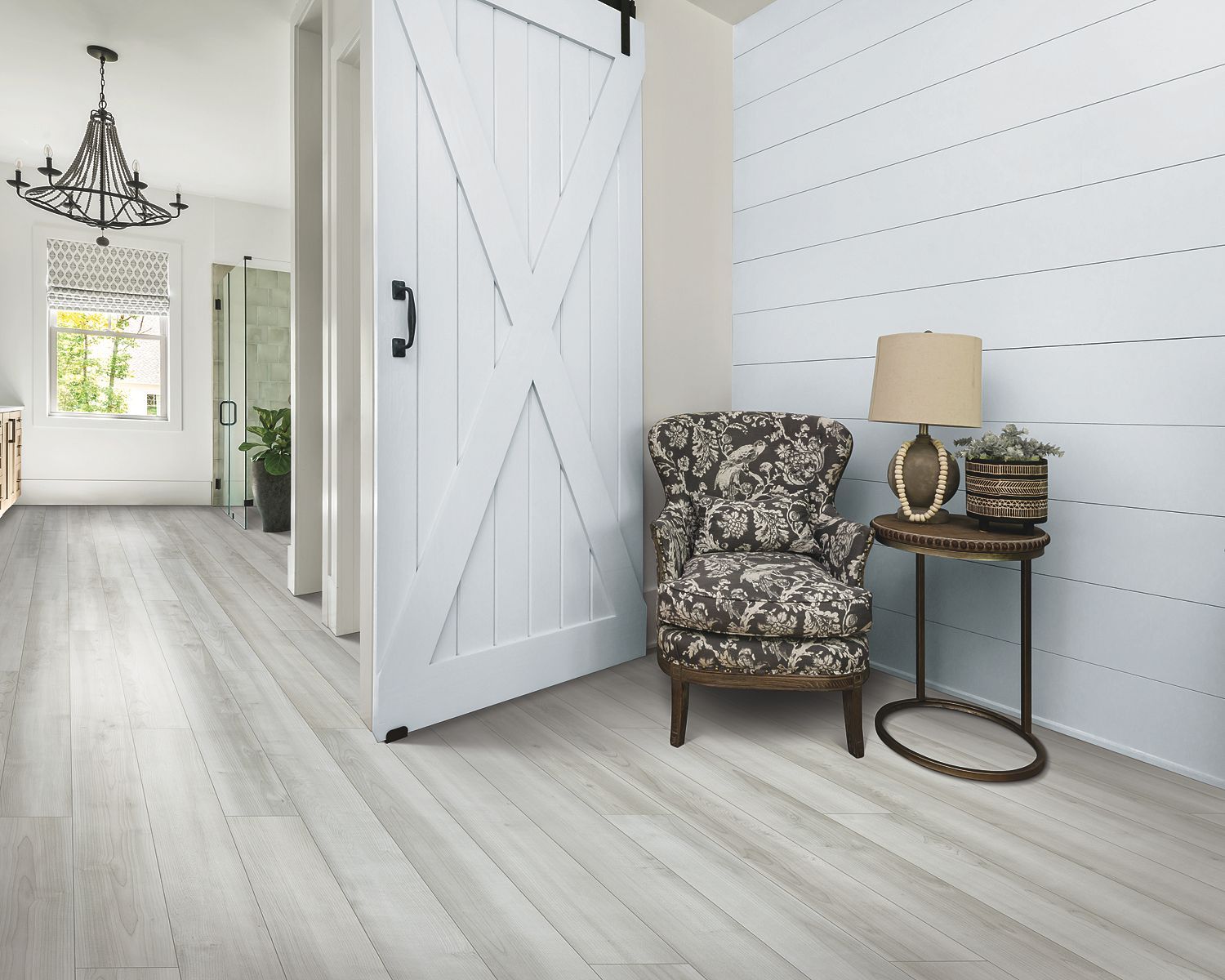 Laminate flooring is water resistant. In the past, laminate flooring is not water resistant, but now they have been able to function as water resistant after technological innovation. However, laminates have not yet been 100% waterproof.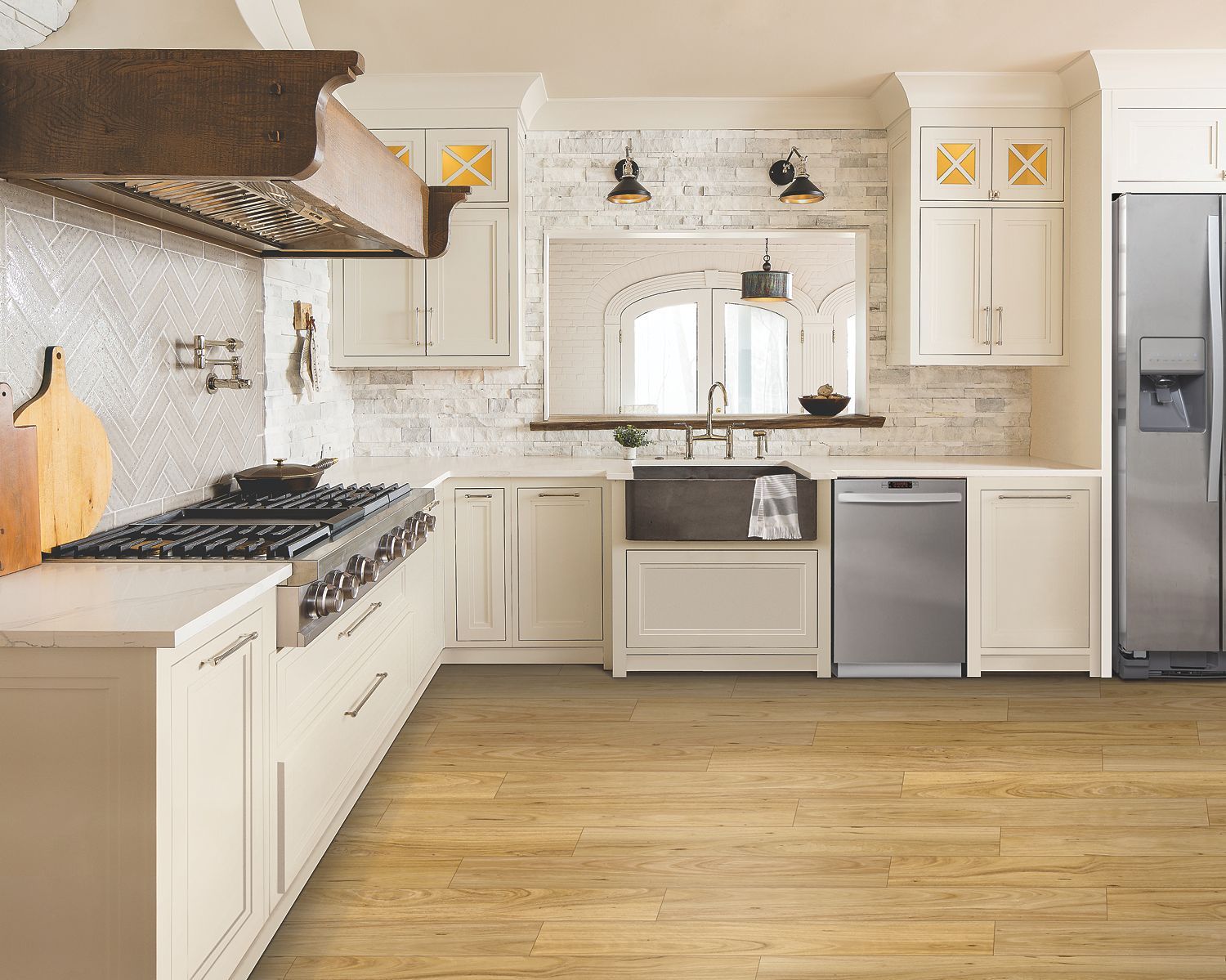 If you like the sound of waterproof laminate but want the added confidence of 100% waterproof flooring, then you may want to consider hanflor luxury vinyl. With flooring like this, you can enjoy the look of wood with the performance of a waterproof luxury vinyl. Hanflor vinyl flooring is made from 100% waterproof material from the outer surface through the core, and once assembled, the plank's locking system keeps joints tight for completely waterproof floors.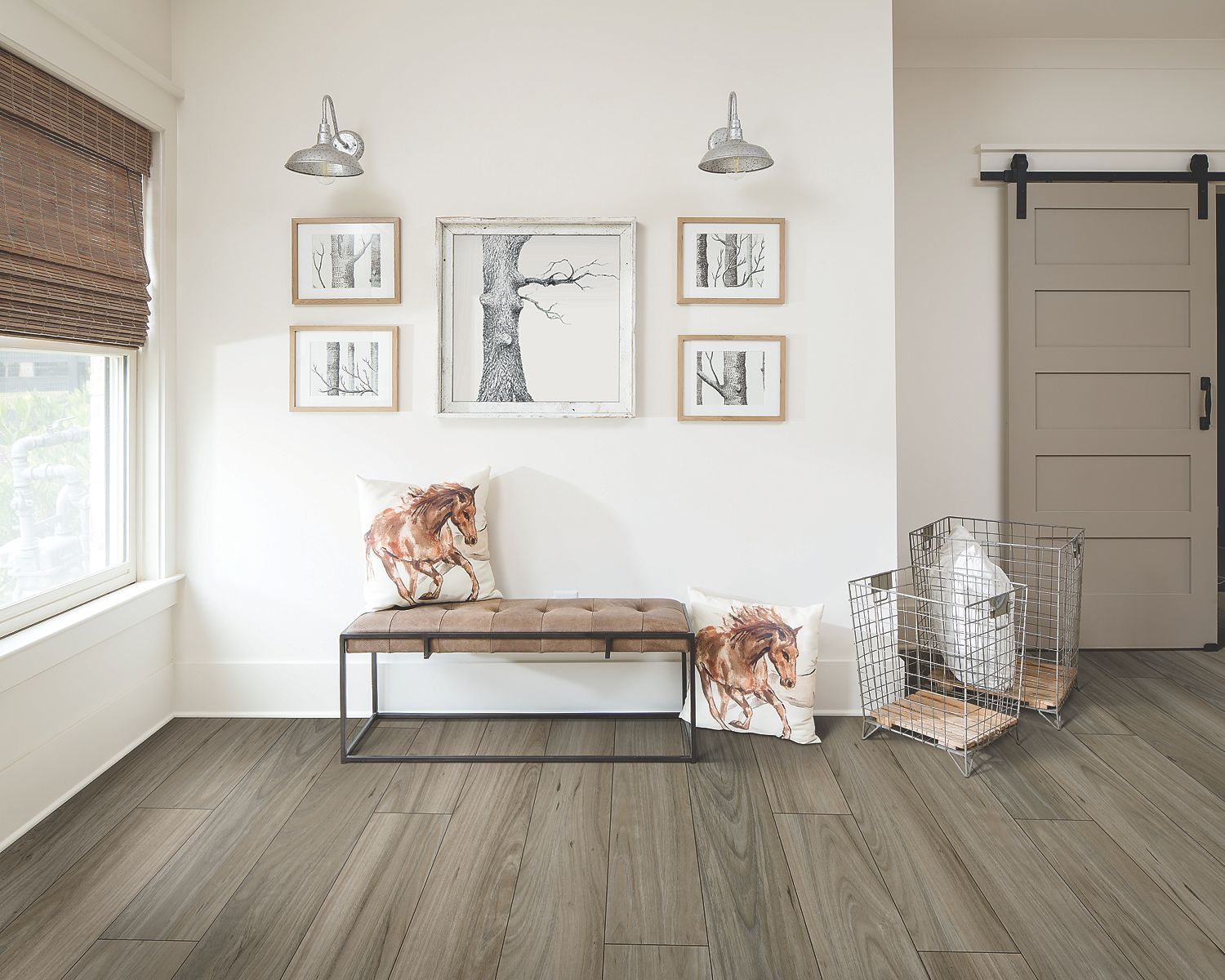 With a better understanding of the different terms for a floor's ability to withstand water, making a choice that suits your needs should be much simpler. Water resistant flooring offers a limited level of protection against water intrusion and works best where it will encounter very little moisture. For greater protection, consider SPC and LVT Click, which can be used anywhere in a home and offers several safeguards against water intrusion. If you want to eliminate any worries about water damage over the lifetime of your flooring purchase, you should look into waterproof SPC & LVT Click with Undrpad which offers both comfort underfeet and an unparalleled level of protection from water.