What is wpc vinyl flooring?Pros of WPC Vinyl Flooring
WPC vinyl flooring
, which stands for wood plastic composite, is an engineered, luxury vinyl plank flooring option that has been newly introduced into the market. The main difference with this flooring is the technologically advanced construction.
hese 100% waterproof engineered luxury vinyl planks and tiles are DIY-friendly, featuring an effortless interlocking system that can be installed over most existing subfloors.
WPC vinyl flooring is extraordinarily durable and known for its gorgeous, realistic aesthetic. Using advanced technologies, manufacturers are able to beautifully mimic the look of natural wood and stone at a lower price point.
There's a reason WPC vinyl is taking the flooring world by storm! This bad boy is changing the way people buy flooring and it will only continue to grow and increase popularity over the next several years.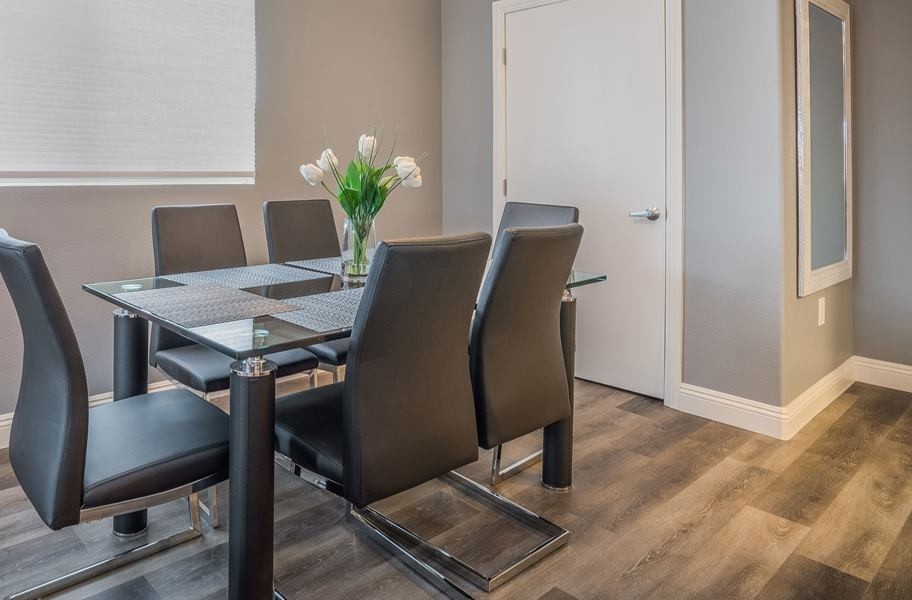 A WPC vinyl product is manufactured with a wood-plastic composite backing instead of a solid PVC backing. The engineered backing combines recycled wood pulp and plastic composites to form a bond of strength and stability. This is then topped with a standard vinyl top layer. A WPC vinyl is thicker than your traditional vinyl, so you'll have a similar feel to a laminate.
Just like a standard vinyl floor, WPC vinyl flooring is waterproof and will not be damaged in the event of a spill or moisture. WPC flooring is a plank system with a glue-less locking system similar to a laminate installation. Another perk is not needing an underlayment for installation.
Construction of WPC Vinyl Flooring
Wear Layer – The wear layer is the top coating on the vinyl floor that is transparent. This adds scratch and stain resistance to the vinyl plank.
Vinyl Top Coat – Each WPC vinyl floor has a thin layer of vinyl adhered to the core.
Decorative Print– The decorative print layer is the design of the flooring.
WPC Core – The WPC core is made by combining wood pulp, plasticizers and foaming agents to create a sturdy, waterproof core that is stable, yet comfortable under foot.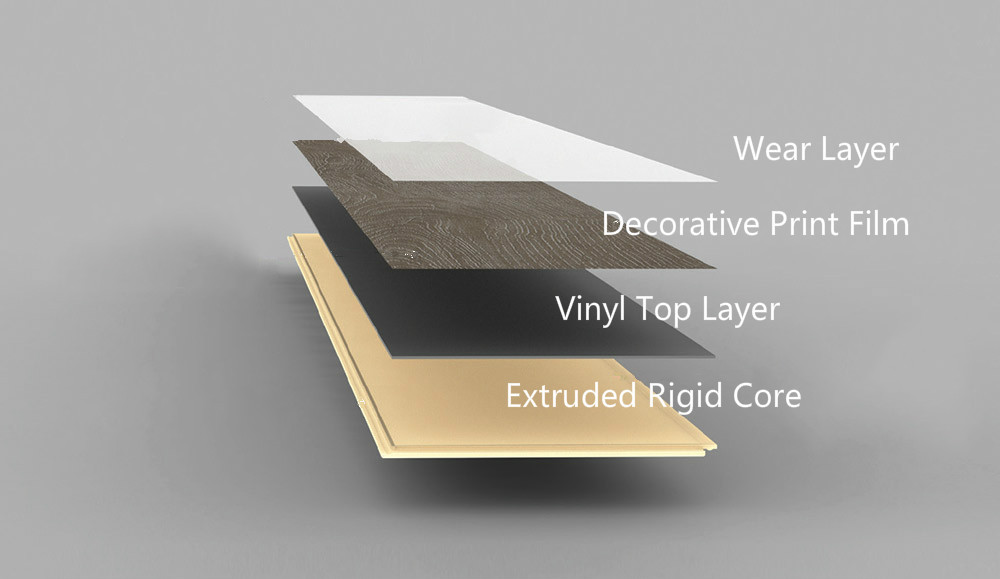 Benefits of WPC Vinyl Flooring
WPC vinyl flooring was engineered to improve the basic model of vinyl flooring. See what sets WPC vinyl apart with the benefits below.
Waterproof: Just like other vinyl floors, a WPC vinyl is 100% waterproof. There will be no swelling of planks or damage if exposed to spills and moisture. There is also limited movement with temperature changes.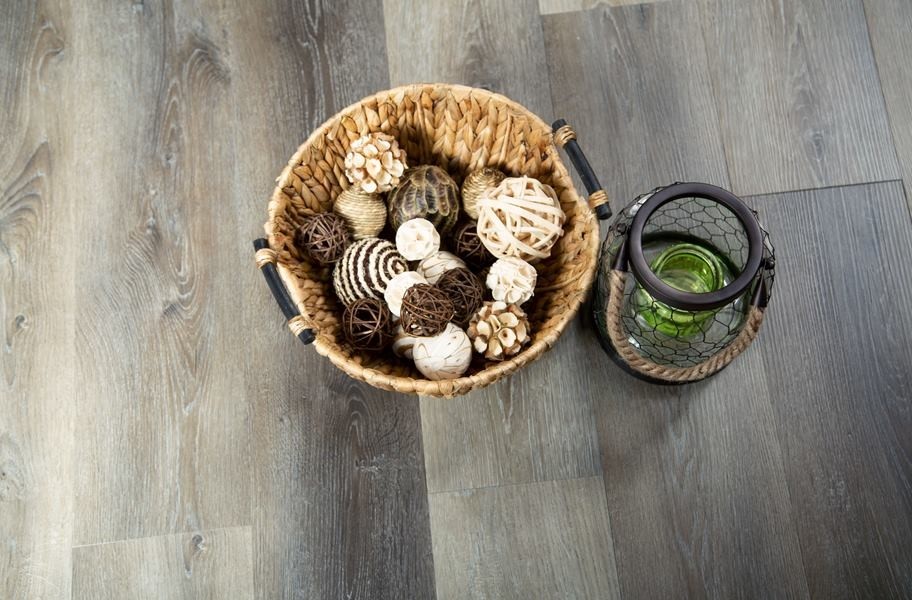 WPC vinyl has an engineered core for added stability, dent resistance and comfort. This floor is 100% waterproof, but has added durability over a regular luxury vinyl.WPC flooring contains a solid, waterproof WPC core. It won't ripple, swell or peel no matter much liquid you subject it to.
Appearance: WPC vinyls can be found in a multitude of looks, textures and styles. As the WPC vinyl category continues to grow, more and more options will become available.
DIY Installation: WPC vinyl features an easy click lock installation method that is DIY friendly. No adhesives or glues are needed for a floating floor! Glue-less locking system makes installation easy to master and strong connections between boards. WPC is made from virgin material to ensure the quality of the final product – stable and hazard free WPC flooring is a formaldebyde free product, contributes to improved indoor air quality, and protecting the health of the occupants.WPC flooring leaves a lower carbon footprint; requires less maintenance and is more recyclable.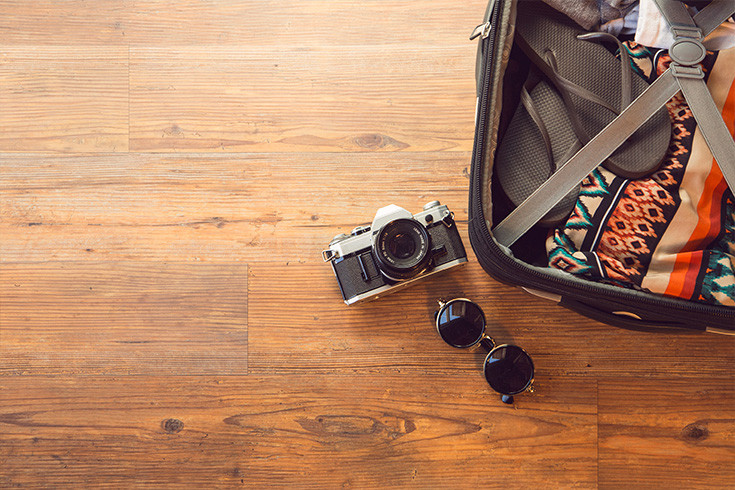 Comfort: A WPC vinyl has a stable core that includes wood pulp and foaming agents. This gives a WPC vinyl a rigid, yet soft feel under foot. WPC vinyl also tends to be thicker, which will add to a feeling of comfort.
Application: WPC flooring can be installed below, on or above grade. The floating installation makes it easy to install over other floors, such as hardwood or tile.
Affordability: Although WPC vinyl is engineered, it is still very budget friendly! WPC vinyls are typically more expensive than traditional vinyl flooring, but not by much. Depending on the brand and features, you can find WPC vinyl within a variety of budgets.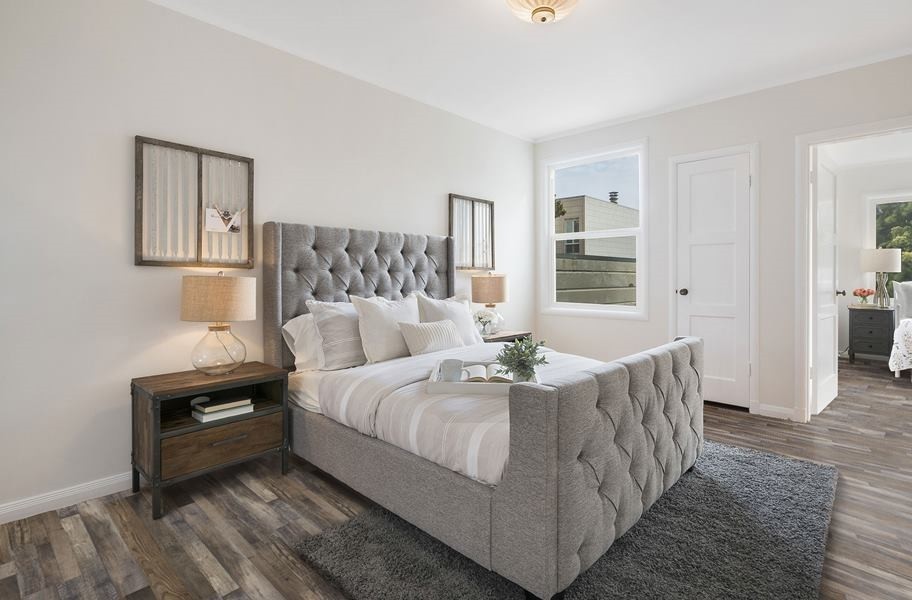 Easy Maintenance and Cleaning: The easy maintenance is one of the best perks of WPC vinyl flooring! Cleaning and maintaining a WPC vinyl flooring only takes regular sweeping, occasional mopping and spot cleaning.
WPC vinyl is included into a category called rigid core vinyls. These vinyl floors have different types of engineered cores for added stability. If you're considering a WPC vinyl floor, you may also want to research SPC and hybrid vinyl options.
Hanflor HIF Series Features Realistic Natural Wood Grain with high resolution imaging technology captures and reproduces the look and feel of nature's best – wood!