Giant windows connected to the indoor patio
Giant windows connected to the indoor patio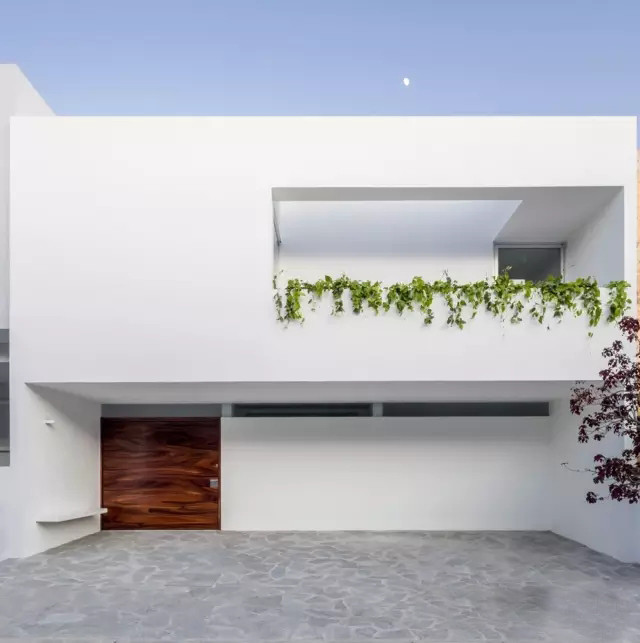 In this Mexican house designed by architect Abraham Cota Paredes, an elongated cross-shaped frame holds up a large glass window next to the patio.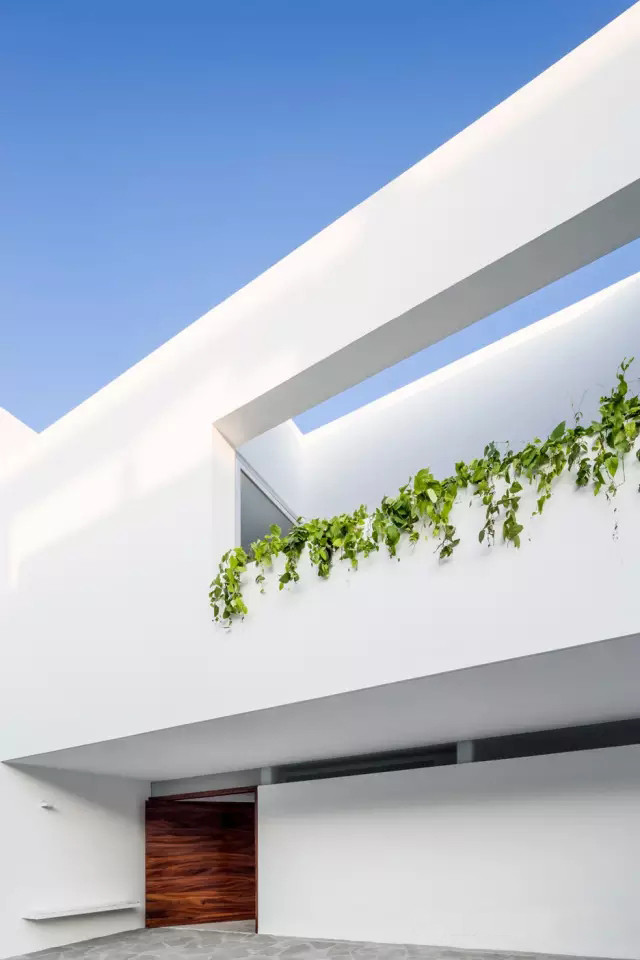 The local architect, Abraham Cota Paredes, designed the V house on a raised base in the outskirts of Guadalaja, a city in Jalisco, Mexico.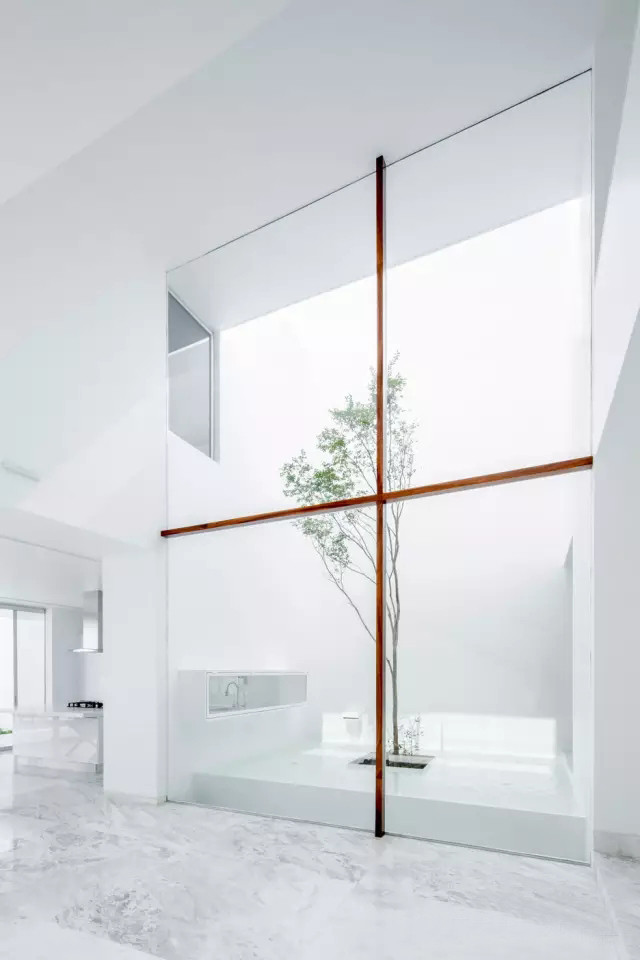 355 square meters of base located in different layers, 8 meters before and after the height difference, so that residential rear overlooking the city.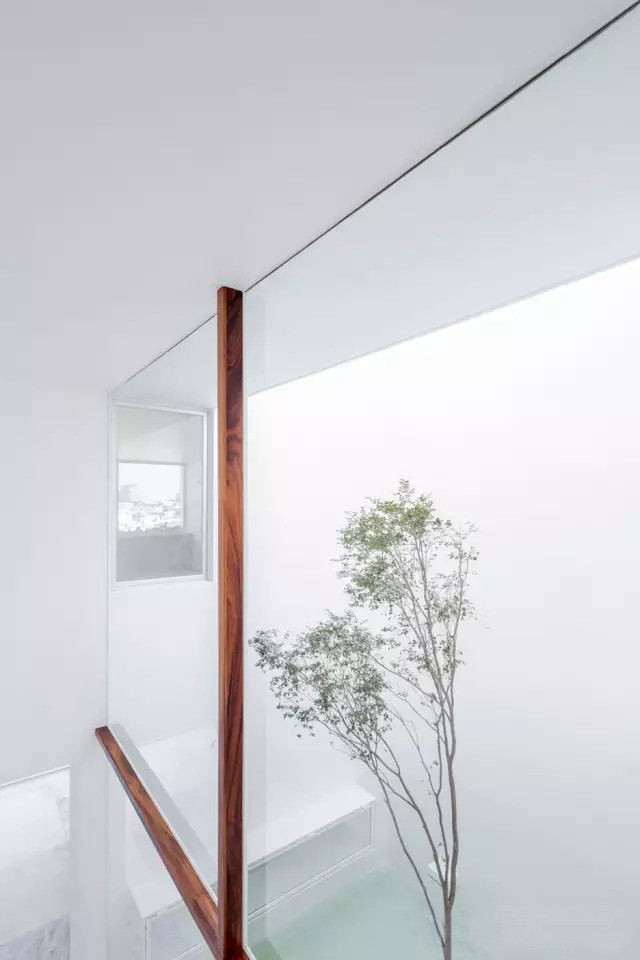 The internal patio divides the house into two and provides the family with a private outdoor space. There is a tree and a pool, surrounded by a closed, but the top open to the sky, to provide the natural ventilation and lighting.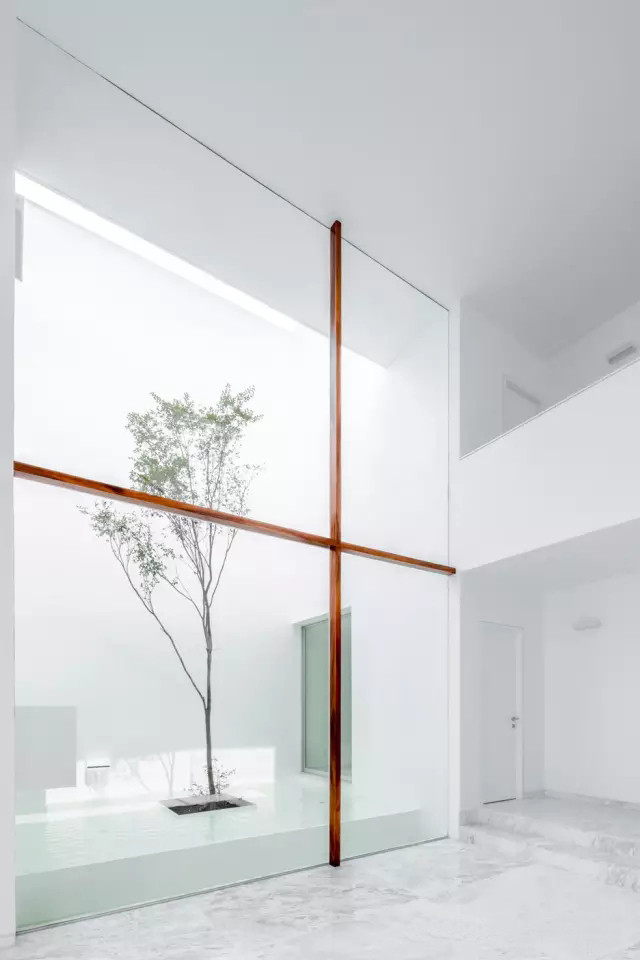 The large window with a wooden cross-shaped frame continues the height and width of the patio side, creating a "spatial continuity and mobility" between the first and second floors, inspired by the Balaguan residence.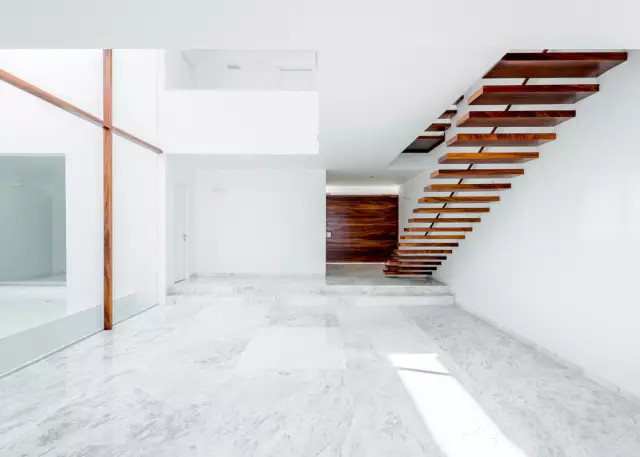 Wooden cross as if floating in the air, freeze the courtyard space. Water, trees and light, in a tranquil atmosphere filled in space.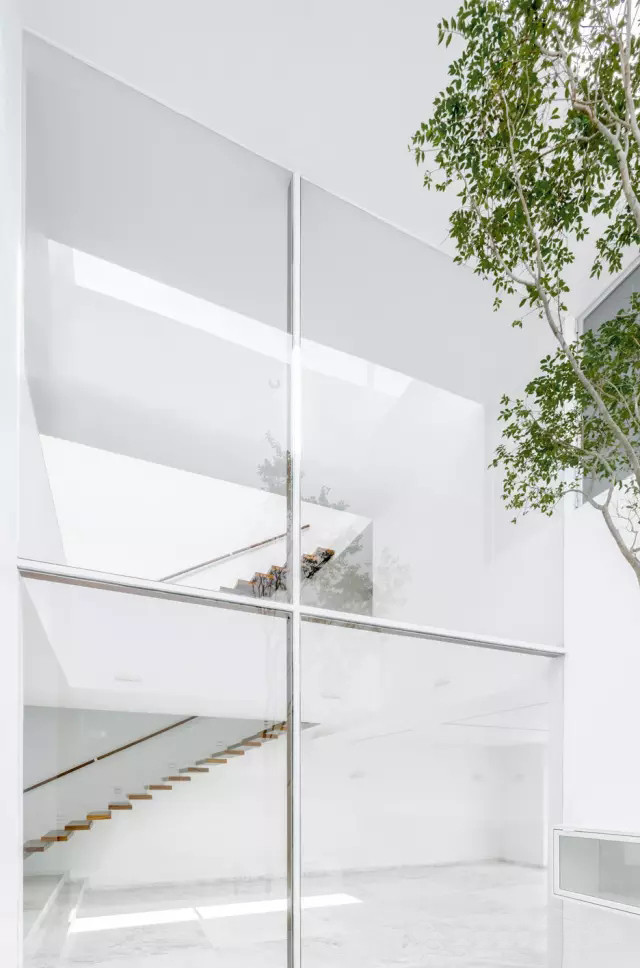 The dark wood used in the cross-window frames also used on revolving doors and stair treads, and pedal from the patio opposite white wall cantilevered out.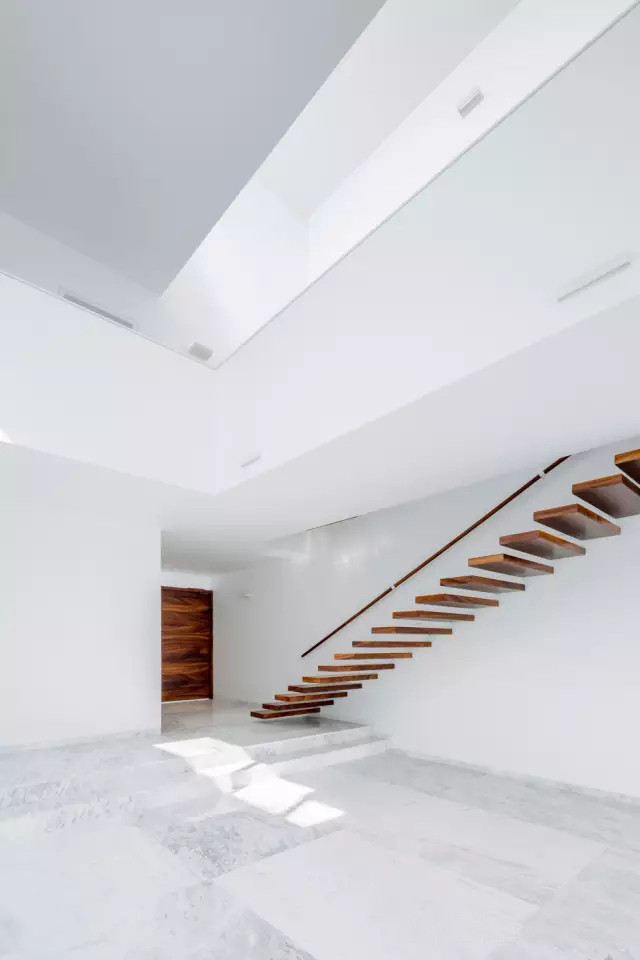 This detail makes up for the white walls and marble monotonous, so that the room is more abundant.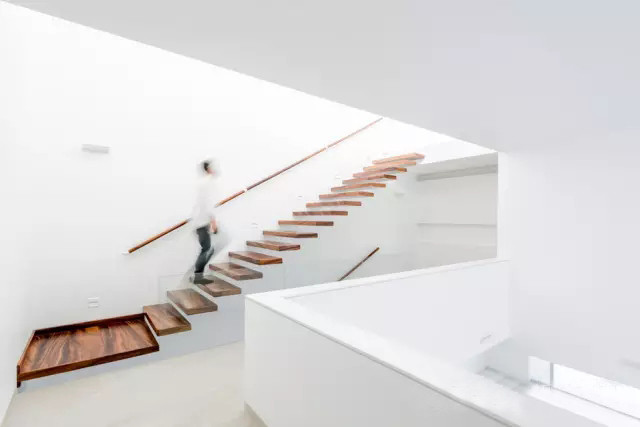 The reduction in body mass shapes the building. The first floor of the concave space to produce a cantilevered housing structure, forming a covered parking spaces. The second concave space in the cantilevered part of the second floor, forming a balcony, can see the scenery on the street.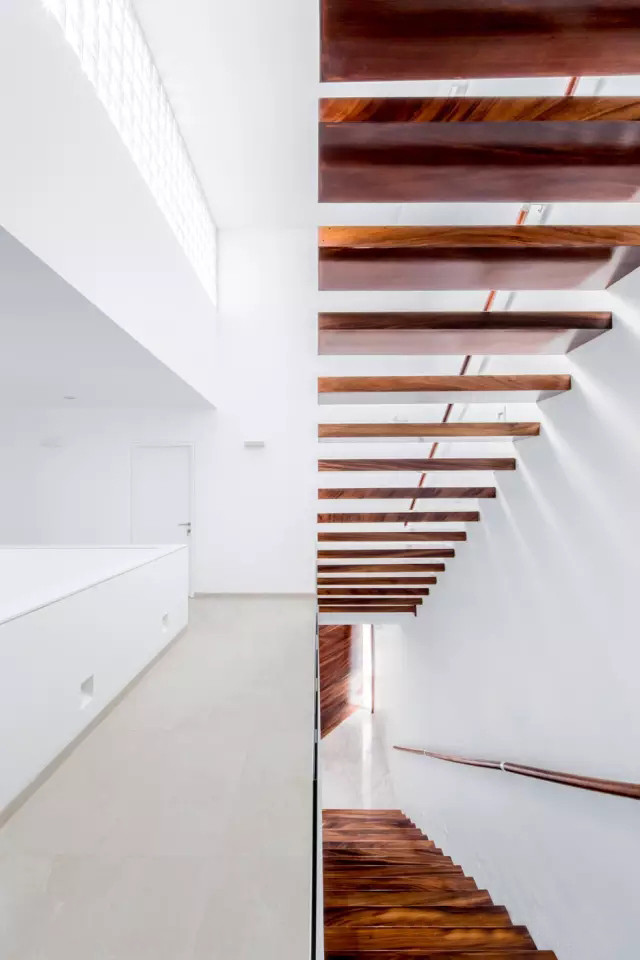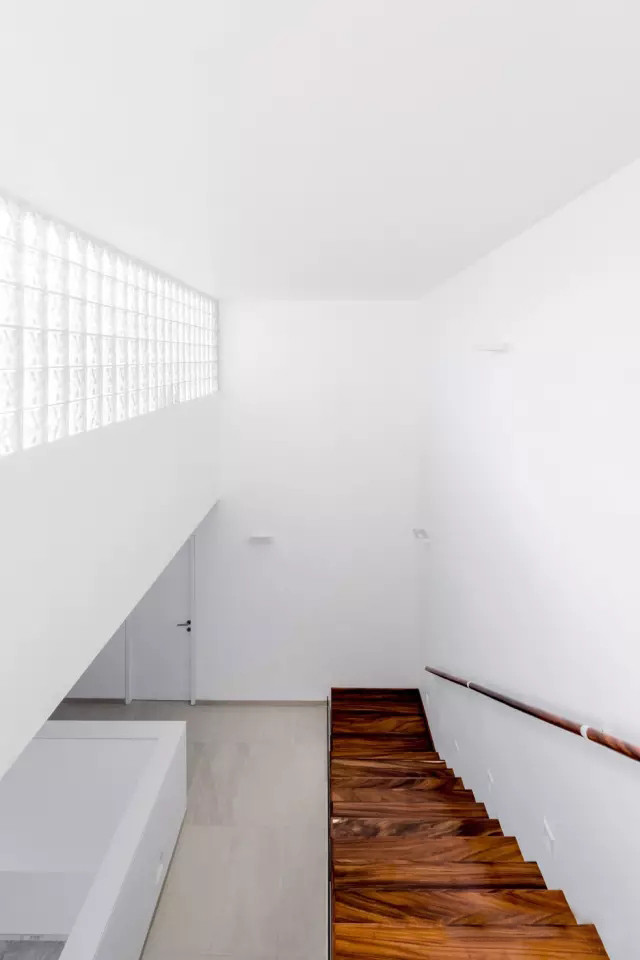 Located on the first floor entrance side, one bedroom and bathroom behind a window without facade, and has a huge floor window open living space occupies the rear two-thirds of the space.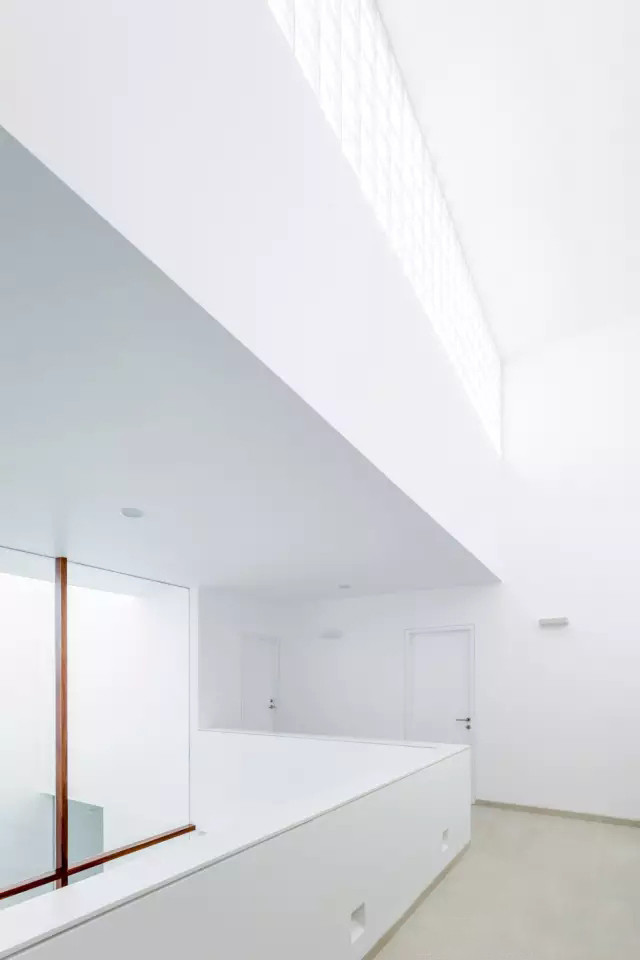 Three of the second bedrooms are arranged on the second floor, surrounded by stairwells. The two bedrooms are connected to the balcony facing the street, while the third bedroom is located at the rear of the base.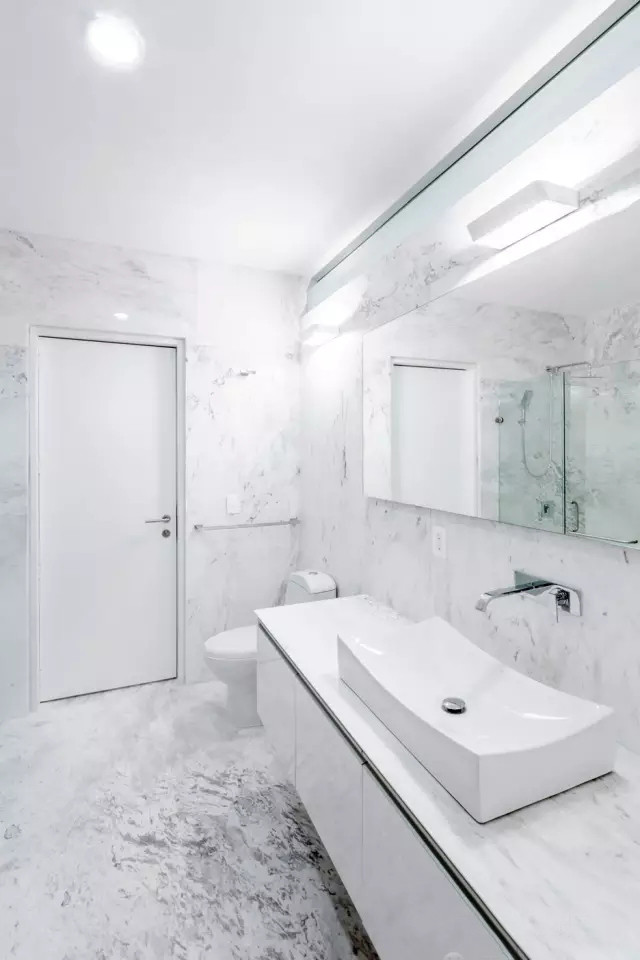 The steps lead to a rooftop terrace with orange pavement, where you can see the eastern side of the city as you cross the low white walls.