Sao Paulo: Embrace the sun, enjoy the texture and elegance
Sao Paulo: Embrace the sun, enjoy the texture and elegance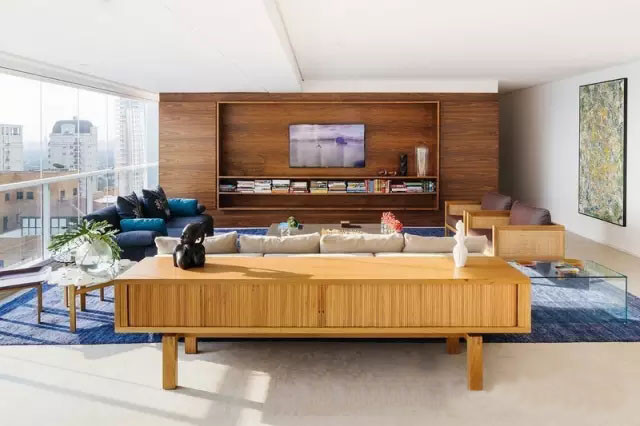 This is an apartment located in Ibilapuela, on the southern outskirts of Sao Paulo, Brazil. It has a good view overlooking the Ibilapuela Park, not far from the city center. FCstudio designer Flavio Castro through a large number of natural materials, exquisite furnishings, for the owner to create a high-quality living space.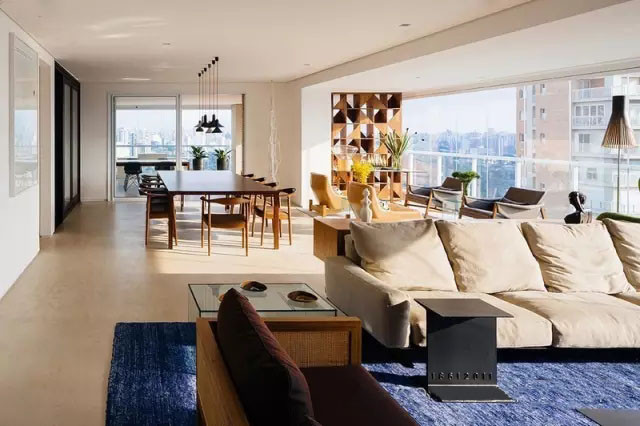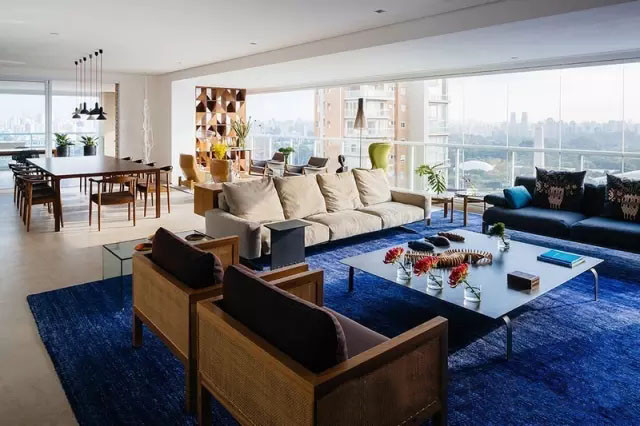 ▲ The Ibirapuera Park to provide inspiration for designers, designers believe that the natural material at home and park green beauty can echo each other, so a large number of home use customized wood furniture, the entire public area of the facade are transformed into a transparent floor glass, great lighting will be rendering the home transparent. Living room using a huge navy blue carpet to divide area, with bright colors, sleek furniture, so that space filled with an elegant atmosphere without texture, calm and lively can also be easily converted.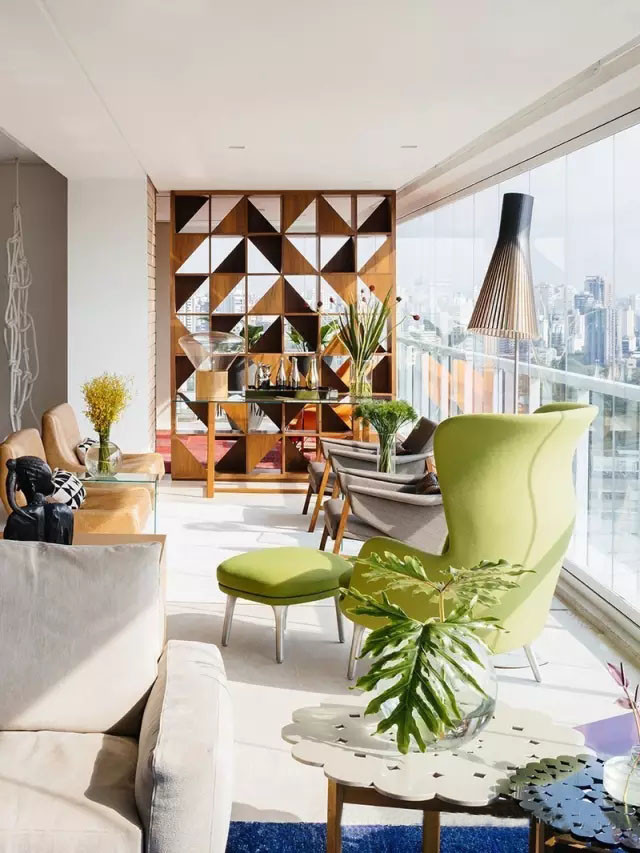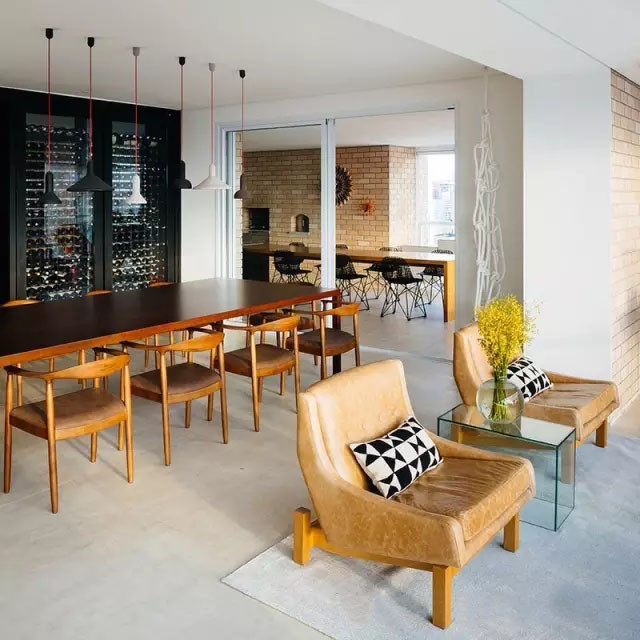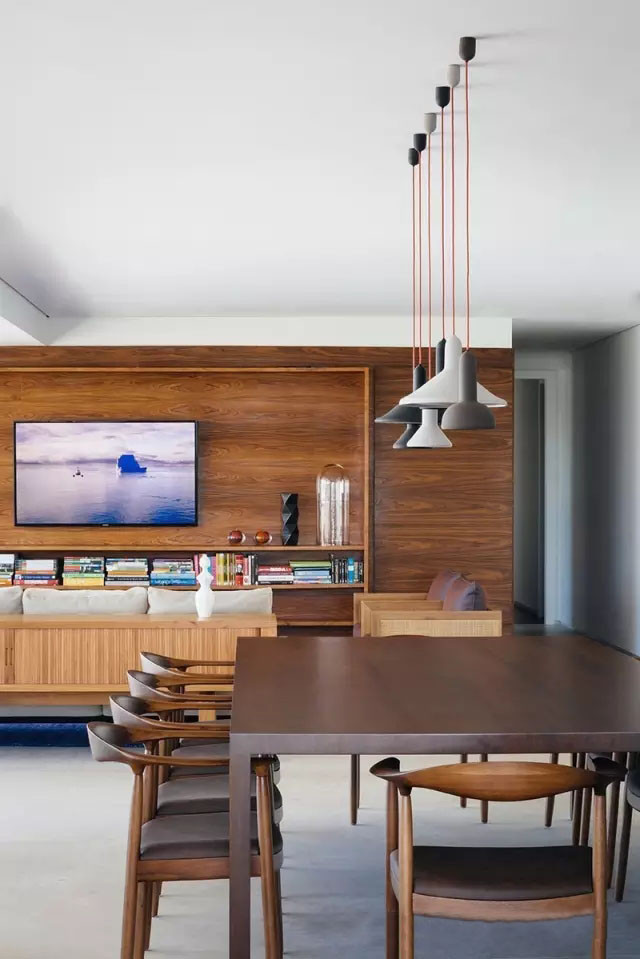 ▲ Lounge is located behind the living room, a few comfortable single chair against the floor to ceiling windows, you can enjoy the sun, a large solid wood table is located in the central line, calm texture of the material coupled with good light, so that homeowners can discuss job with employees or simply a family meeting.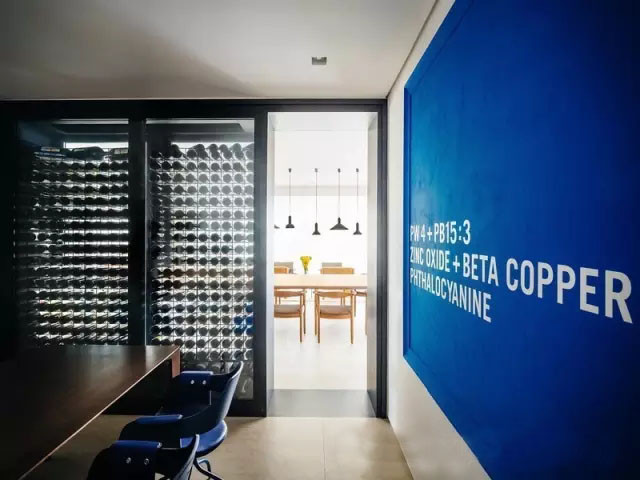 ▲ Use of the entire surface of the wine cabinet as a partition, divided into a small piece of private space for homeowners and staff meetings, dark wood and blue walls, bringing the work atmosphere for the calm and calm.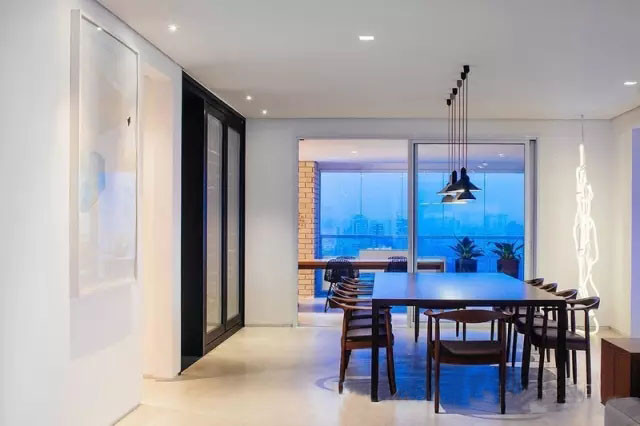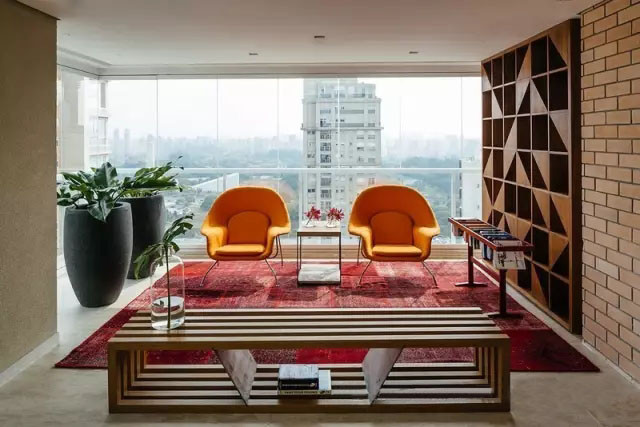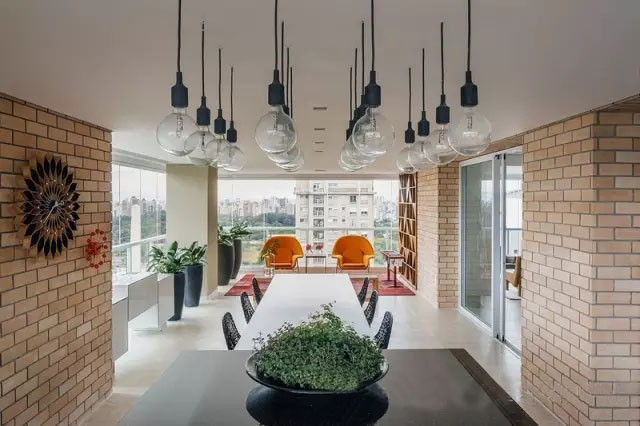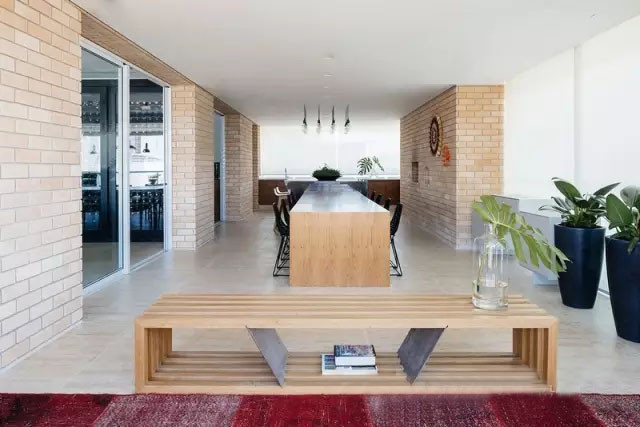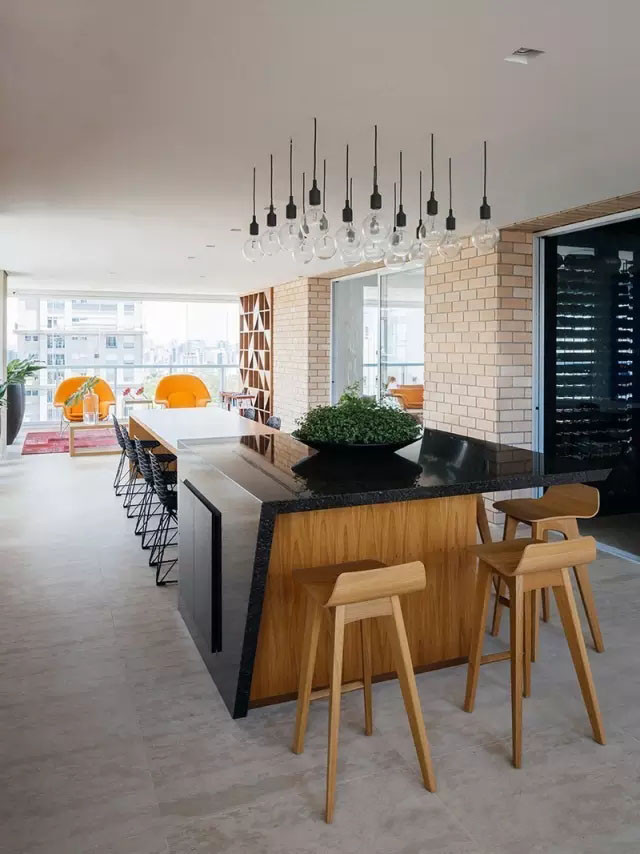 ▲ Kitchen and dining room using a transparent sliding door to separate the area, waiting for meals can be sitting in the exclusive lounge area, you can easily read the basic magazine or see the beauty, the long bar table can accommodate more people, chandeliers bring clean and bright visual experience, cultural stone, full of artistic chandeliers, to enhance the style here.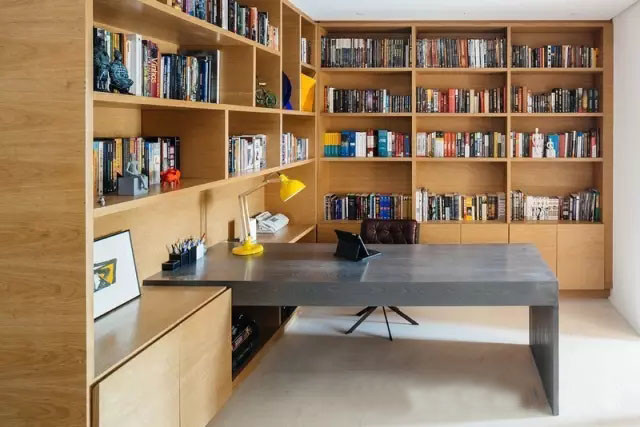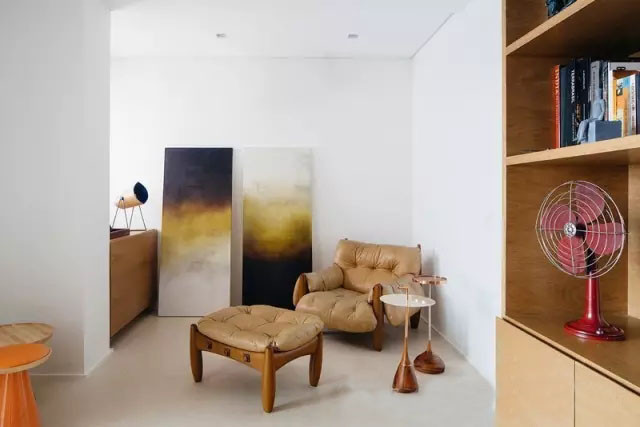 ▲ Studying-room through a customized display cabinet to form a rich storage space, whether it is the owner a collectionof the book of or well-decorated small jewelry, can show the owner's taste.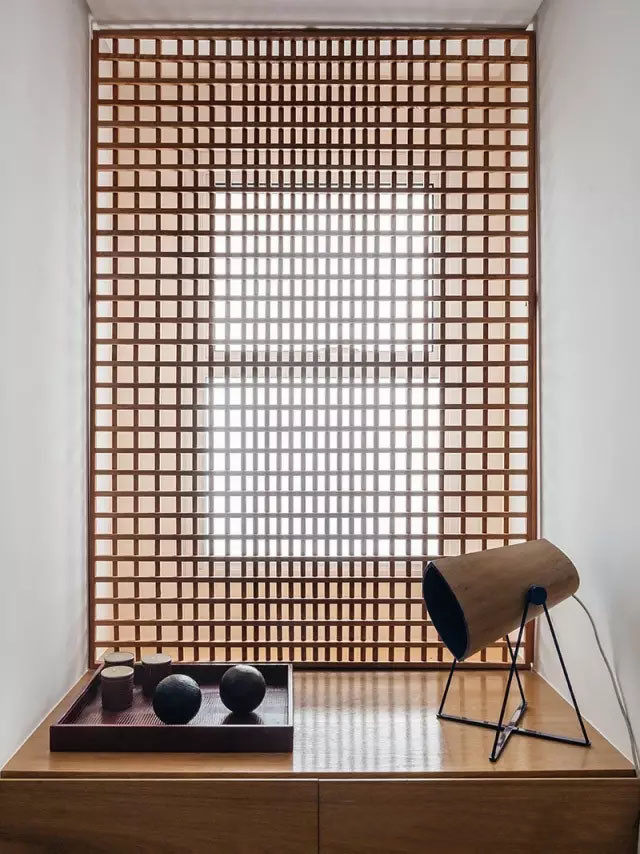 ▲ Use corner space for the owner to customize a small tea room, chat with friends and have tea, very comfortable.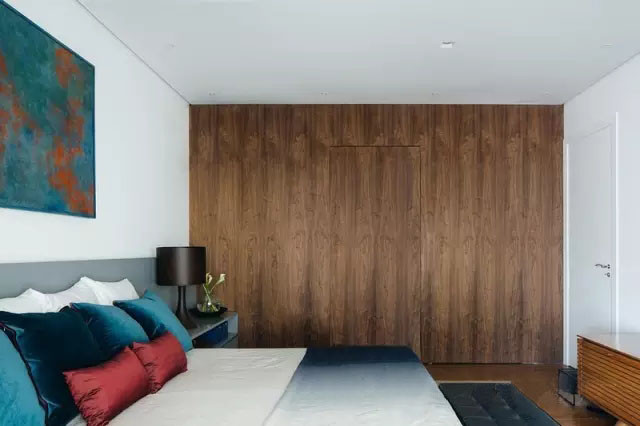 ▲ Bedroom continues the entire space of dark wood design,through the blue bed and decorative painting to make living room echoes each other.