How long does vinyl flooring last ? How durable is vinyl flooring?
Vinyl flooring is a product composed of several layers of different materials sandwiched together to form a highly durable, practical and affordable floor covering. The two main types of vinyl flooring are Luxury Vinyl Planks (LVP) and vinyl roll. Both LVP and vinyl roll are made from the same materials, however, they're constructed differently to produce different effects. For example, the plank format is ideal to imitate natural wood.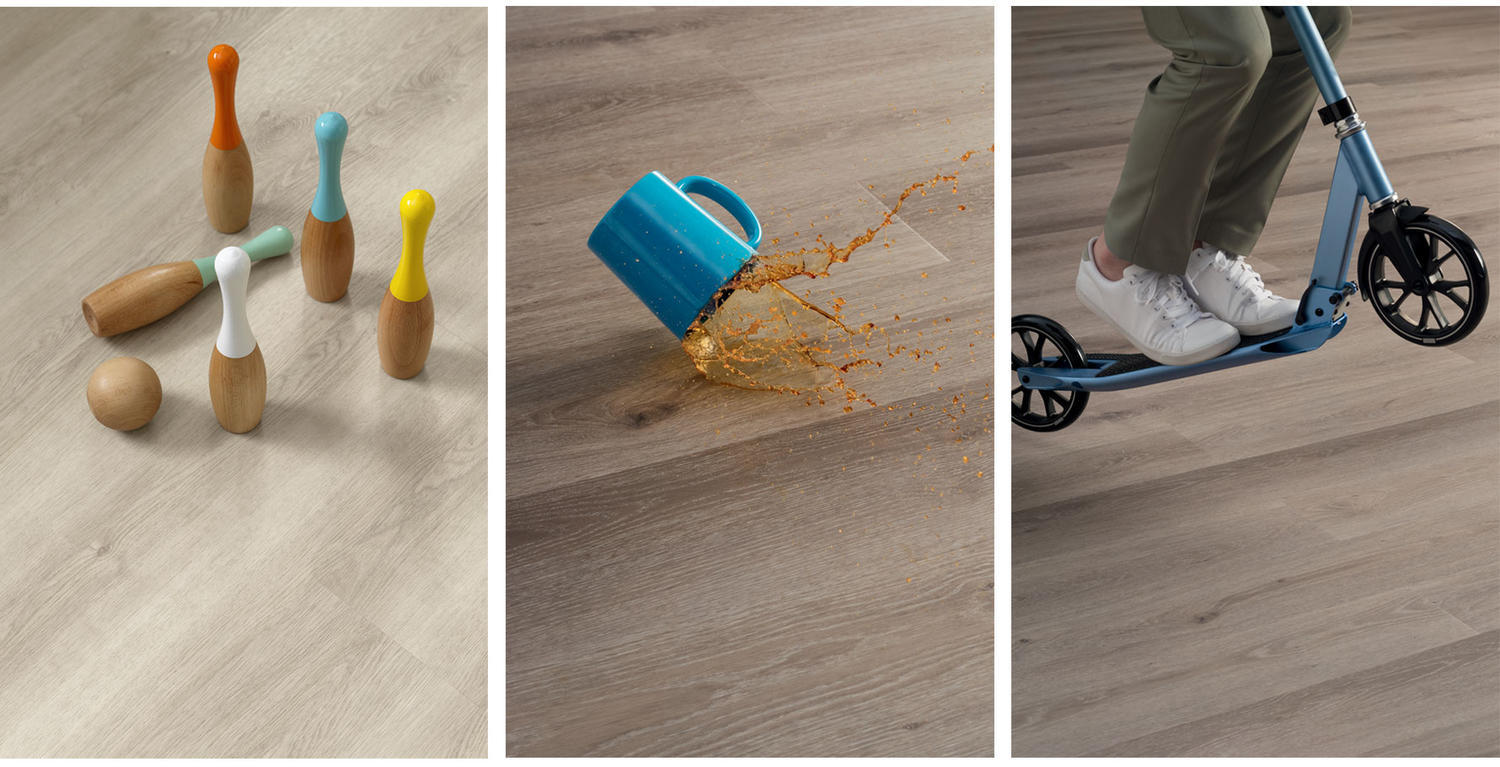 What are the
advantages and disadvantages of vinyl flooring
?
The advantage and disadvantages of vinyl flooring vary significantly depending on the type and quality of the product you choose.
The well-known advantages of vinyl flooring are many. It's comfortable and quiet underfoot, resistant to damage and moisture, easy to install and maintain, affordable, and available in a large number of colors and designs. This makes vinyl flooring a popular choice with a range of consumers, particularly the design and budget-conscious DIY consumer. Also, vinyl floors are a sustainable flooring solution as hanflor is strongly committed to the responsible use of PVC. We also use materials that are both recycled, recyclable, with as low an environmental impact as possible to produce our vinyl rolls.
On the downside, vinyl flooring can be difficult to remove if it's glued down, it can dent with heavy objects on top of it, and it can be punctured with very sharp objects. Another disadvantage of vinyl flooring is its inability to support very high temperatures and a tendency to show fading and discoloration with excessive UV exposure. For these reasons, vinyl is generally not recommended in rooms with exposure to too much direct sunlight, such as verandas.

However, new technologies mean that vinyl flooring continues to evolve in both its design and construction, with some products now able to counter the disadvantages mentioned above. Hanflor's
rigid core luxury vinyl flooring
is made with extra dense, rigid composite core that can shrug off spills in the kitchen and bathroom, temperature variations in the veranda, and the continuous battering of busy family life. And our vinyl rolls have exceptional lightfastness values making them highly resistant to fading when exposed to light.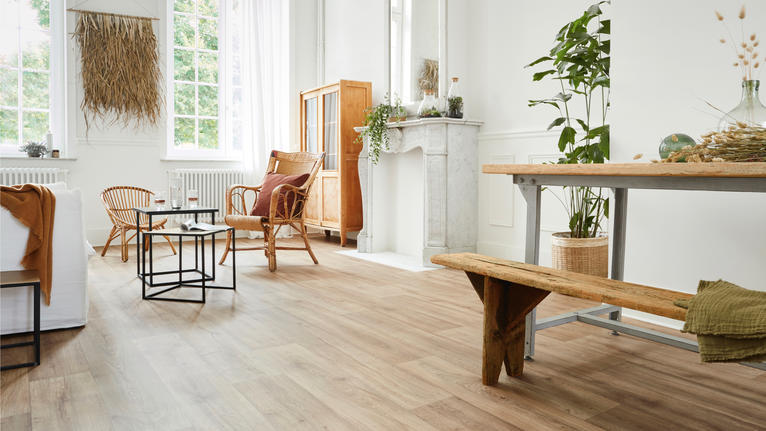 How durable is vinyl flooring?

Vinyl flooring is generally considered to be a highly durable material. There are, however, important factors that determine how well your floor lasts over time. For instance, the quality of the material, how it was manufactured, and how well it was installed, will all impact the durability and life expectancy of your vinyl flooring.
All hanflor vinyl floors, both our LVT flooring and vinyl roll ranges, are treated with a special PUR surface treatment, which provides extreme protection and makes them even more durable and resistant to scratches or stains. They also have a transparent wear layer, which provides additional durability. Our rigid core luxury vinyl flooring also has an enhanced rigid core construction, providing extra resistance and excellent dimensional stability. As a result, it won't ripple or swell, and there won't be any expansion or contraction of the floor over time. The product will hold its shape and size against moisture or temperature variations. Water, cold or heat, won't alter rigid core luxury vinyl flooring's appearance. In fact, its topcoat is so durable it helps protect it against all kinds of damage. Also, it's a great flooring option for high traffic areas and for anyone looking for high quality but low maintenance floor.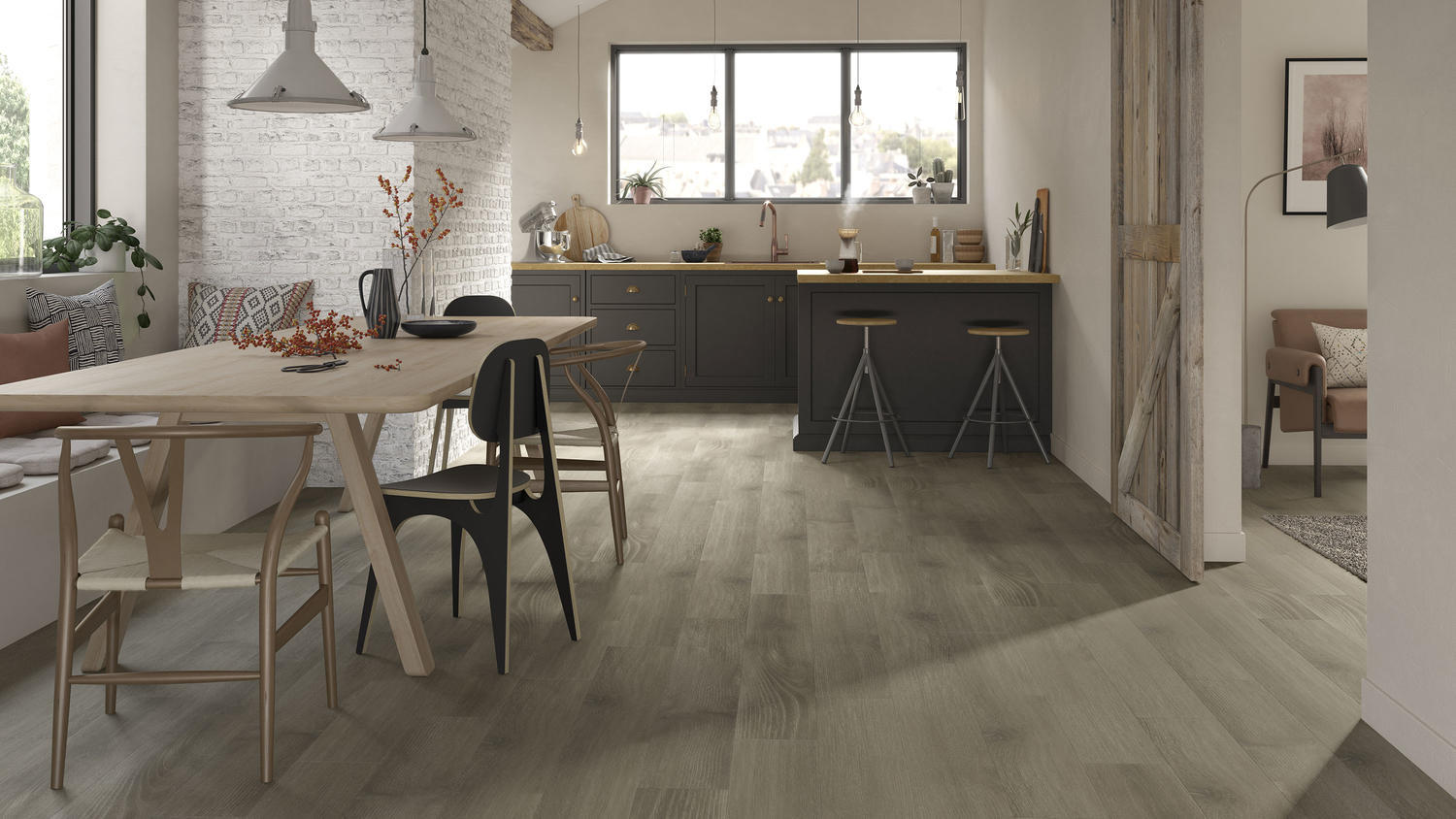 How long do vinyl floors last?

Vinyl floors can last anywhere from 5 to 25 years, depending on their quality and how they're installed and maintained.
About wear layer and service life:

| | | | | | | |
| --- | --- | --- | --- | --- | --- | --- |
| Wear Layer | 0.1mm | 0.2mm | 0.3mm | 0.4mm | 0.5mm | 0.7mm |
| Residencial(years) | 5 | 15 | 20 | 25 | lifetime | lifetime |
| Commercial(years) | | | 8 | 10 | 15 | 20 |
Professional manufacturer.