What Is Self-Adhesive Vinyl Tile?
What Is Self-Adhesive Vinyl Tile?
Self-adhesive vinyl tile is a thin flooring material that is quick and easy to install due to its adhesive backing. It comes in a range of colors, patterns, and durability levels.
peel-and-stick tiles, can be an easy and affordable design solution. Self-adhesive vinyl is an easy-to-care-for option for bathrooms, kitchens, hallways, and kids' rooms. It is particularly prized in rental apartments, as they can usually be removed when the residency is over without causing damage to the subfloor. Vinyl tile flooring can be quick to install, more so than sheet vinyl.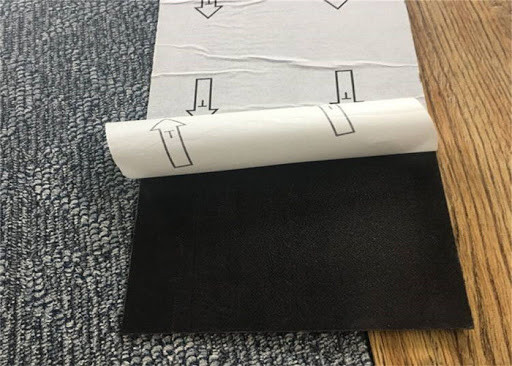 Since self-adhesive vinyl can be cut into almost any shape and size, it is a very versatile decorative material. The vinyl shapes can stick to most flat and curved surfaces including plastic, metal, painted wood, aluminum and some types of concrete walls, and can be removed very easily. The self-adhesive backing means the person using it does not need any glue or other tools for installation. The letters or signs can be peeled off the adhesive backing and applied immediately, and are made with a durable, water-resistant material to withstand temperature changes and general wear and tear.
Self-adhesive vinyl floor tiles can be quite inexpensive. Just like most flooring products, peel-and-stick vinyl tiles are priced by the square foot. You can pay as little as a few cents per square foot for cheaper tiles up to over a couple of dollars per square foot for a premium product.
Removing self-adhesive tile is very easy when it comes time to replace the flooring, and no professional assistance is usually required.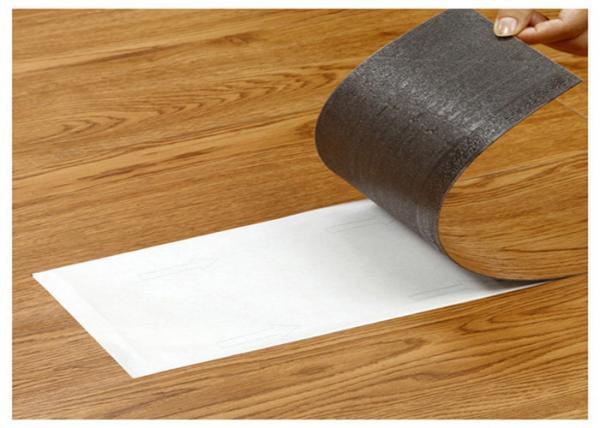 Top Brands of Self-Adhesive Vinyl Floor Tiles
Armstrong: A leader in vinyl flooring, Armstrong has a huge selection of vinyl at every price point, from peel-and-stick to luxury vinyl planks.
TrafficMASTER: Known as a bargain vinyl tile maker, it's actually manufactured by the venerable flooring company, Shaw. TrafficMASTER's selection of both vinyl tile and sheet vinyl is sold mostly at Home Depot stores.
FloorPops: This company is a division of Wallpops, home of the popular wall decals. The company is known for its bold, graphic, and many contemporary designs of vinyl floor tiles.
In addition to WPC, SPC, LVT products, hanflor also produces self-adhesive vinyl flooring. If you have any needs, you can contact us. info@hanhent.com