Through the material and color to give residential quiet bright quality
Through the material and color to give residential quiet bright quality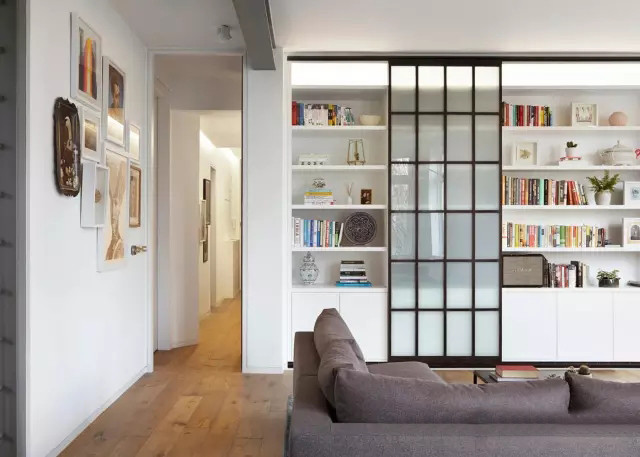 Parquet tiles, oak flooring and slidable translucent screens are an important feature of this 19th-century London apartment. The renovation was designed by the local Rise Design Studio.
The apartment is located in London's Hampstead, before the layout along the long corridor, resulting in the emergence of a number of lack of natural lighting space unit.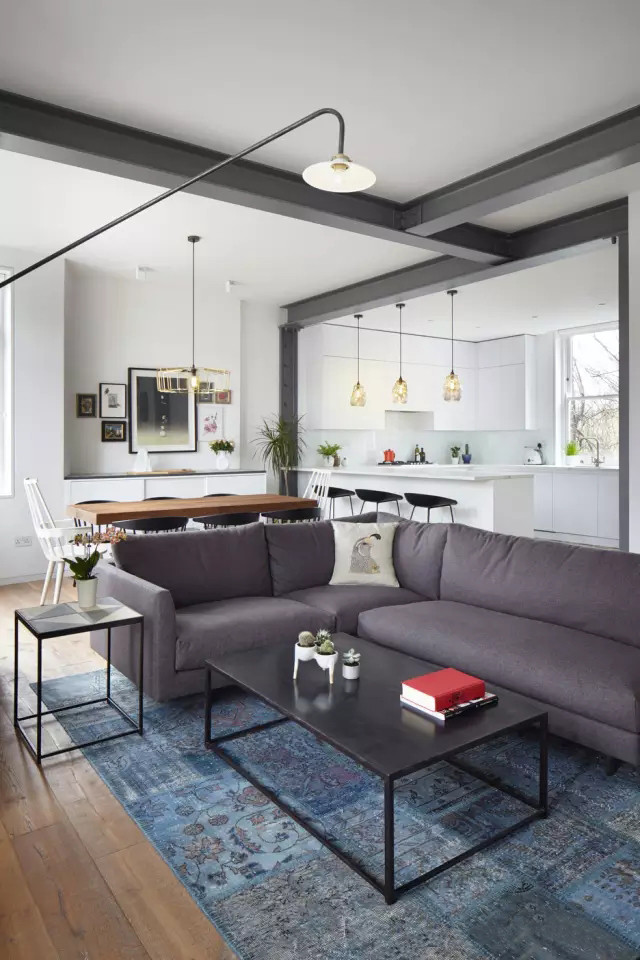 In order to transform it into a more modern way of life of residential, Rise design studio to reorganize the apartment flat - the removal of three internal walls to create an open living space.
"The project shortens the original entrance corridor, distinguishes between public and private areas, and creates a well-lit open public space," explains Sean Ronnie Hill, director of design for Rise. "This apartment has no unique architectural features, making it easier to adapt to modernization.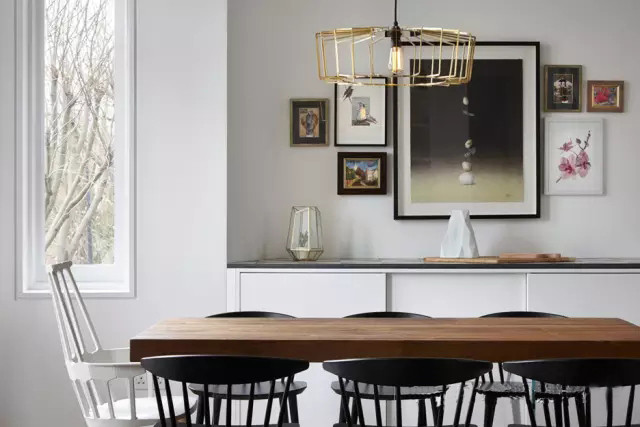 The three internal structural walls furthest from the entrance were removed, creating an open area for the layout of the living room, the dining room and the kitchen.
The materials and colors are designed to create a tranquil ambience for occupants. The old oak floors unify entrance foyers, living spaces and bedrooms, while glazed tiles cover the dining and kitchen areas.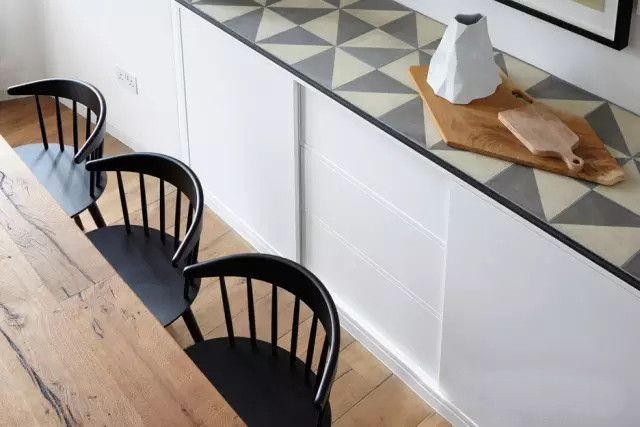 Three custom coffee tables match the interior space. These tables have black steel frames, but one has an old oak surface, one with a steel top and the other with tiles.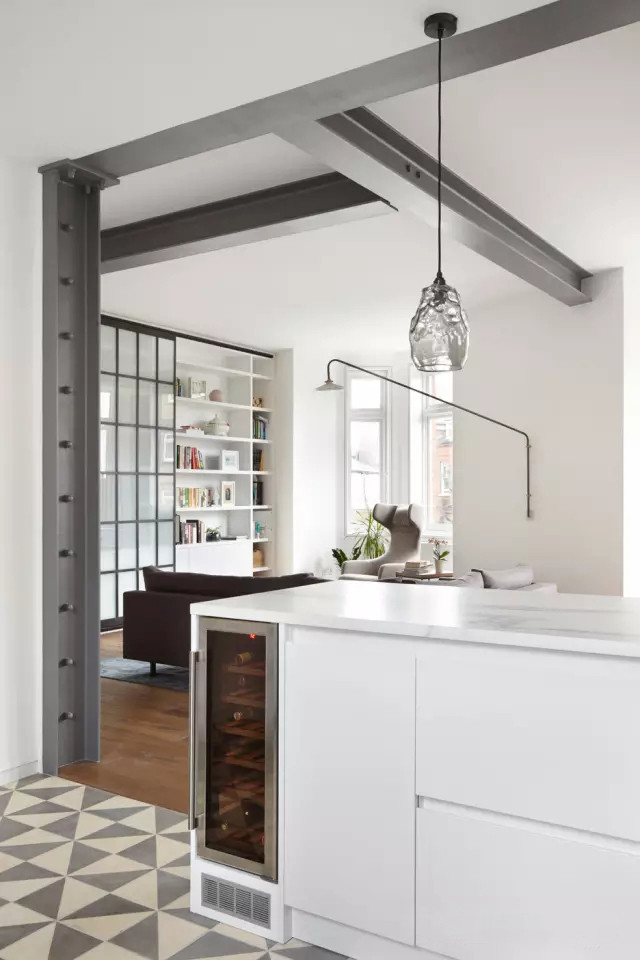 The exposed steel beams and steel columns in the open living space are painted gray, matching the tiles of the kitchen.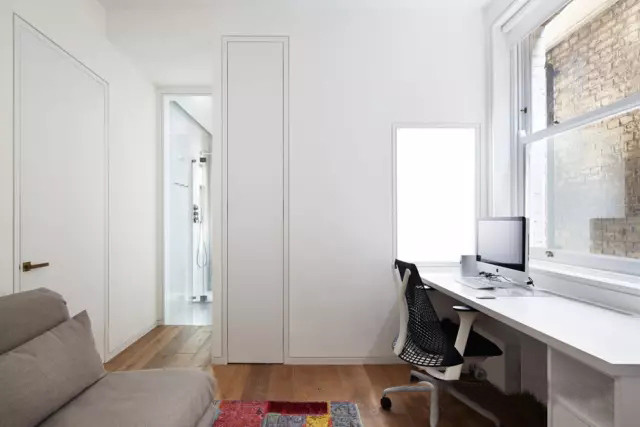 The translucent screen also has a black steel frame that slides along one side of the bookshelf wall, which can be hidden when the TV is not in use.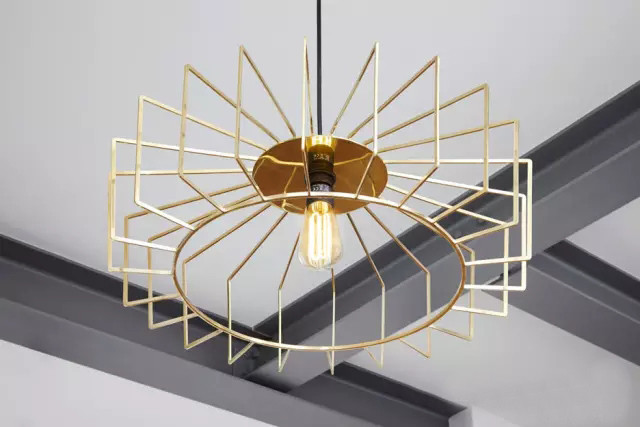 A custom brass chandelier hangs on the dining table, matching the overall style of the apartment.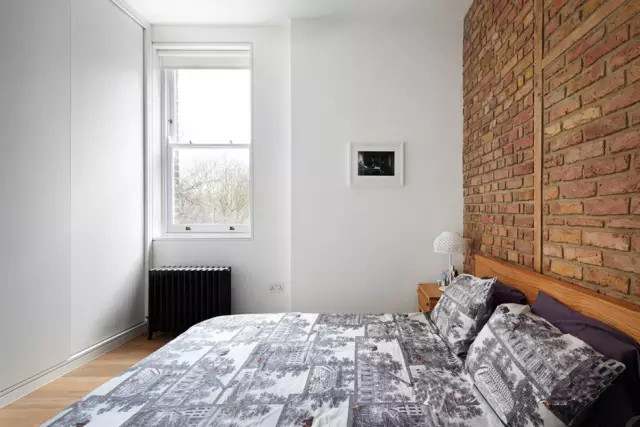 In the master bedroom, the wooden frames and bricks on the original interior are exposed and repainted.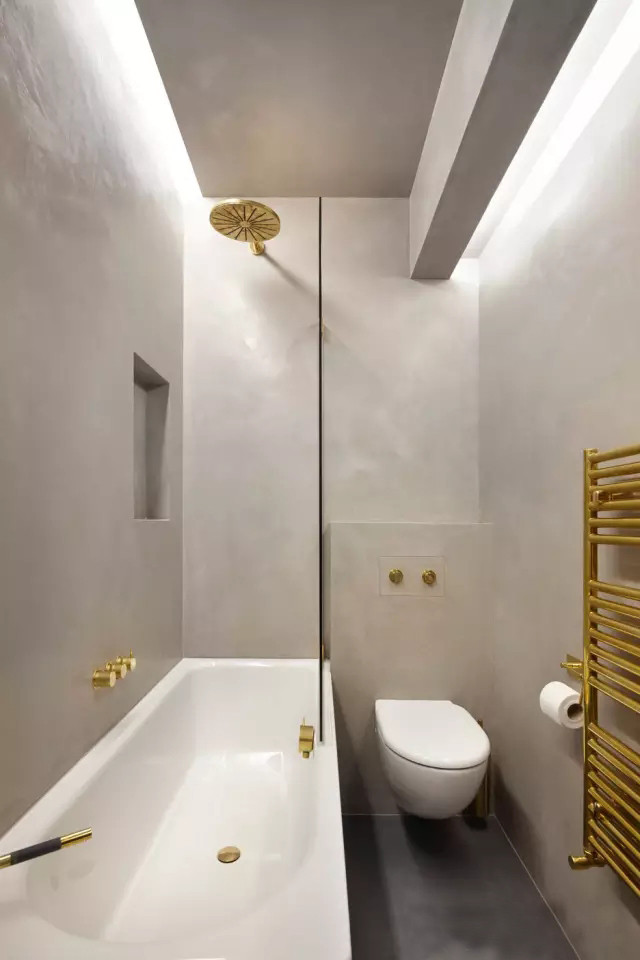 The light gray Tadelakt, a waterproof lime paste for inside and outside the building, is also used on the walls of bathrooms, with brass fittings on the walls.