Kiev | The restaurant is also very cool
Kiev | The restaurant is also very cool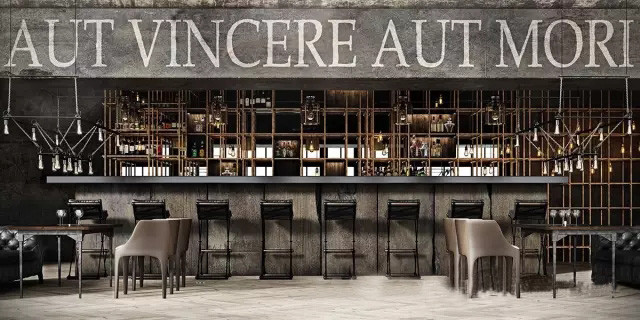 Aut vincere aut mori is a restaurant located in Kiev, Ukraine. The building was originally an abandoned warehouse. Daniel Nagaets made use of the warehouse to take advantage of the advantages of the warehouse, and the industry, punk, gorgeous and other elements to create an unforgettable dining space.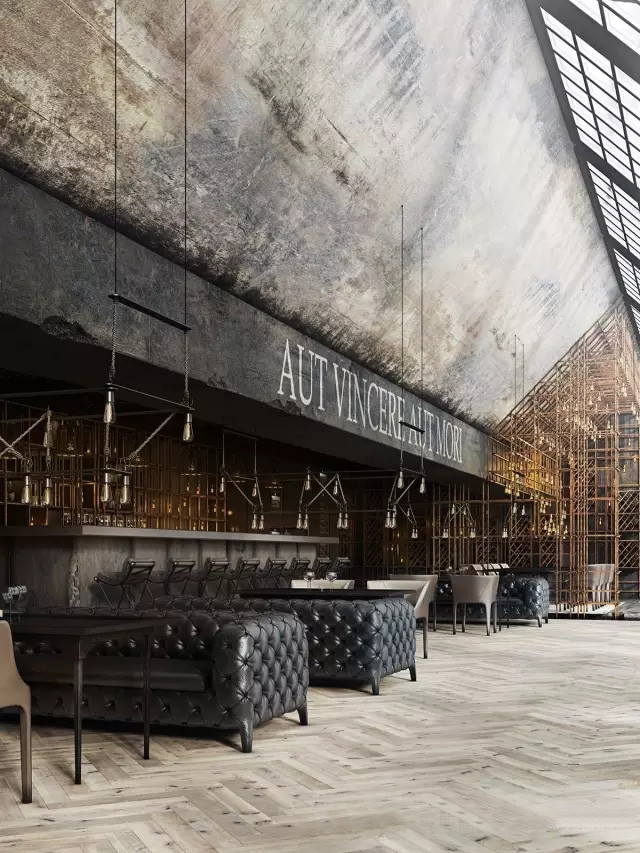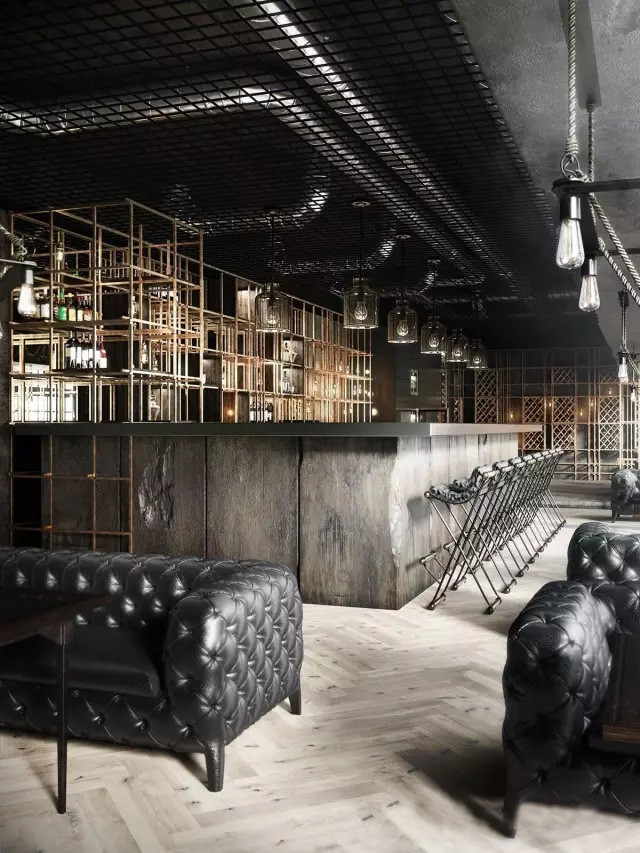 ▲ Daniel Nagaets removed the original two adjacent warehouse walls, the combined space is more spacious, one side of the ceiling for the towering spire, the designer whim, the spire will retain the original side of the original concrete material, the other side Black frame glass, and extends to the wall, from top to bottom of the transparent material so that light spilled from here, spread into every corner of the room. The other side is to retain the original flat top, and brushing into a black, the charm of the color to add wonderful here.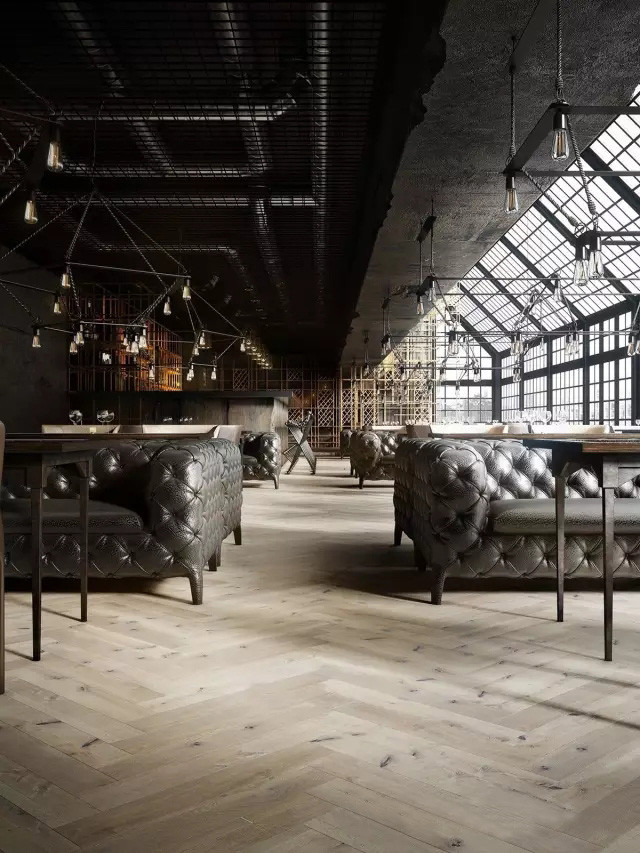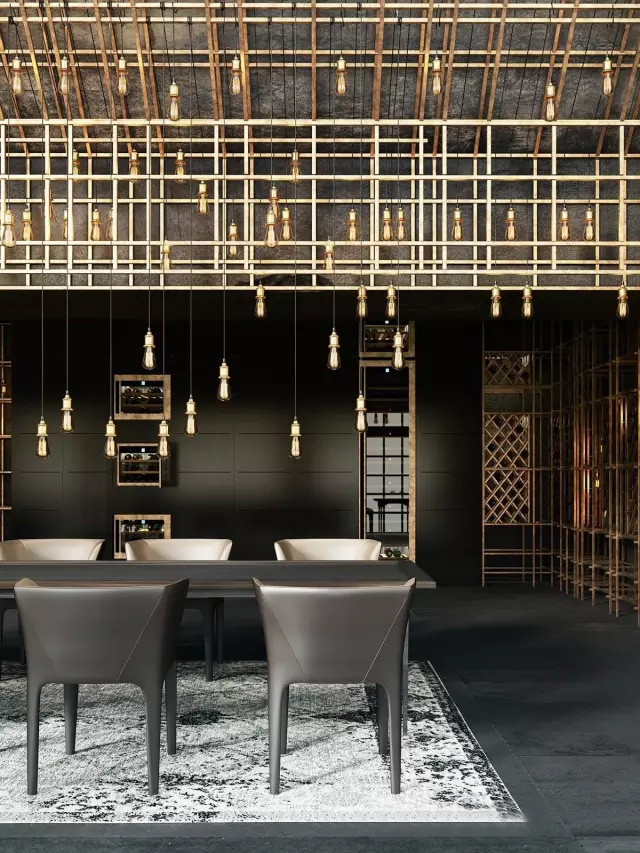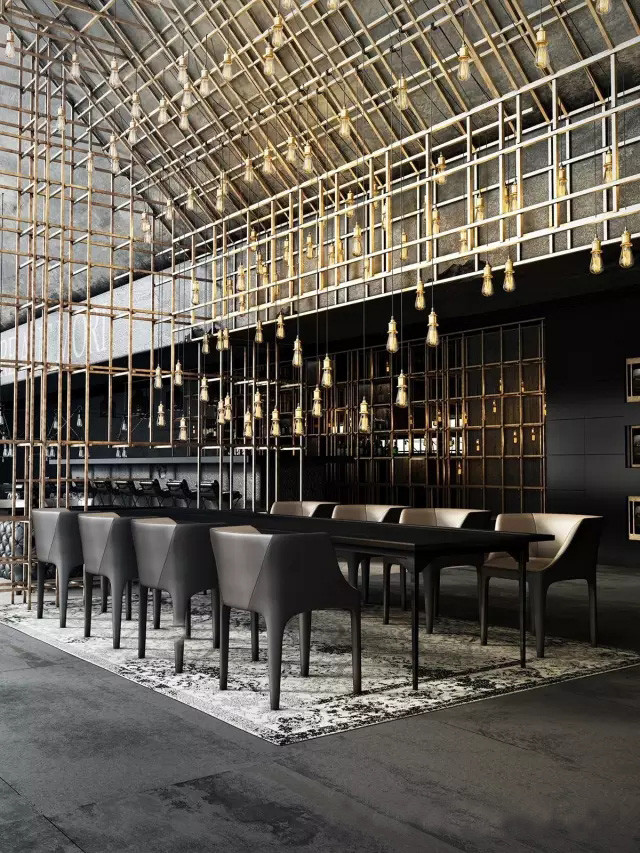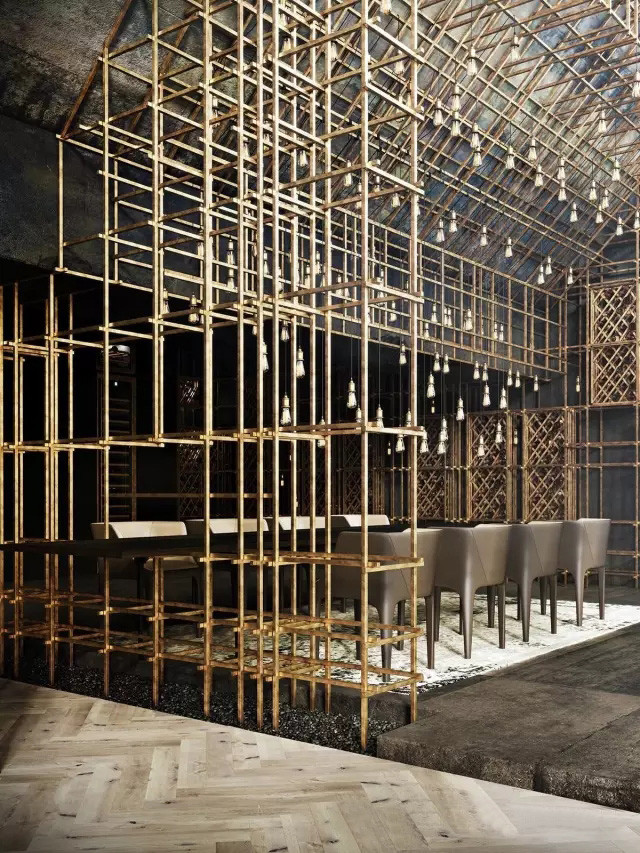 ▲ Designer Daniel Nagaets use of rich elements to decorate the entire space, mottled concrete, bare lines, tough black tone to the indoor filled with cool industrial wind, with the background of the old building is very harmonious, in the choice of furniture The same time through the leather sofa, styling chandeliers, in particular, a large number of brass elements to bring gorgeous, elegant atmosphere, mix and match the way the different elements will be integrated into the same space, Bringing the charm of the atmosphere intriguing.