PVC flooring has become the preferred surface to decorate kindergarten
PVC flooring has become the preferred surface to decorate kindergarten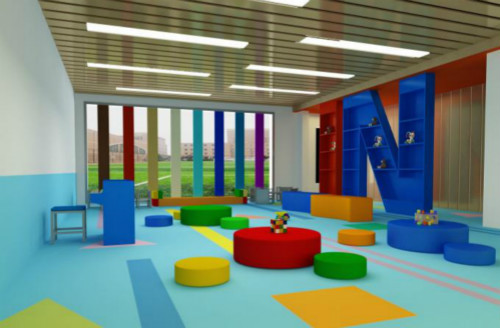 Kindergarten as children play and learn, so the renovation requirements are relatively high. Select the pavement of the ground material, we should be preferred non-slip, wear-resistant, flexible, and high environmental index of paving materials. PVC flooring materials is the preferred course.
In fact, PVC floor in the market was born some years, but in the moment is really popular a few years, it is called "light body to build", its main production material is polyvinyl chloride. PVC flooring is also because of several advantages,become the first choice of nursery floor covering material.

First, PVC flooring has a particularly large number of varieties such as the carpet embossed, stone embossed, wood embossed, grass and other embossed, colors brilliant. This meet the requirements of the kindergarten children need to create a colorful environment for the growth.

Furthermore, PVC floor are also in line with the concept of green era, can be repeated disassembly use. Of course, this also reflects another feature of PVC flooring that is easy accessibility, simple installation, setting to use, do not like the need to strengthen the floor as a ventilation procedure prior to arrival.
Secondly, PVC floor surface dense structure and high elastic foam cushion after seamless processing, supporting strong, heavy buffer glassware fell to the ground difficult to break, to ensure comfortable, close to the carpet, which is very suitable for more use of a child in public places.

Many advantages of PVC flooring Let's glance, in fact, it is not just the preferred nursery, but also our elderly housing, stadiums and other decoration of choice.