Installation Instructions of PVC Floor
The floor with easily installation, we will provide the installation introduction to you.Vinyl flooring is a great way to change the appearance of a room without spending too much money. The application is fairly simple and easy for beginners too, making it a great option for someone without a lot of home-improvement experience. If you're trying to learn how to install your own vinyl flooring, read on in Step One for help.
Prior to installation

1.Carefully check flooring material for any defects. Contact your supplier immediately if any defect is found.

2.Room temperature shall be no less than 65℉ (18℃) for 24 hours before, during and after installation.

3.Remove quarter round, baseboard molding or cove base.

4.Undercut doorway moldings to the thickness of the flooring.

5.Cartons must be stored horizontally at all times.

6.Protect carton corners from damage

7.At least 48 hours prior to installation, place the new vinyl plank flooring in the room for acclimation

Step 1.Prepare for Installation

1.Clean the ground

2.Remove the baseboards

3.Prep your subfloor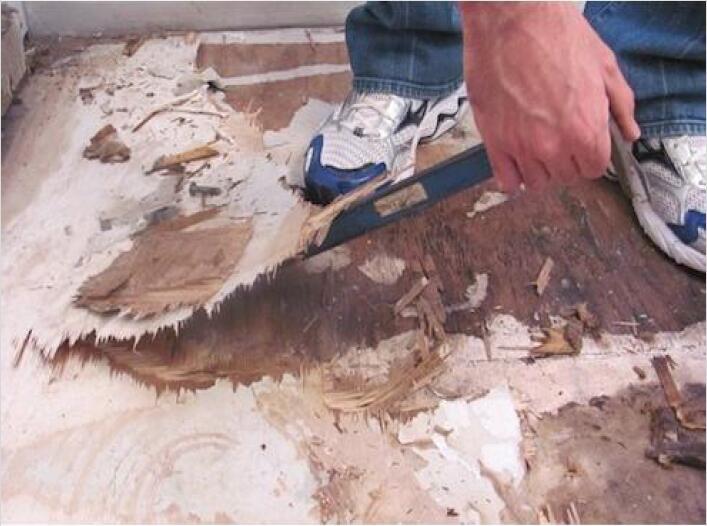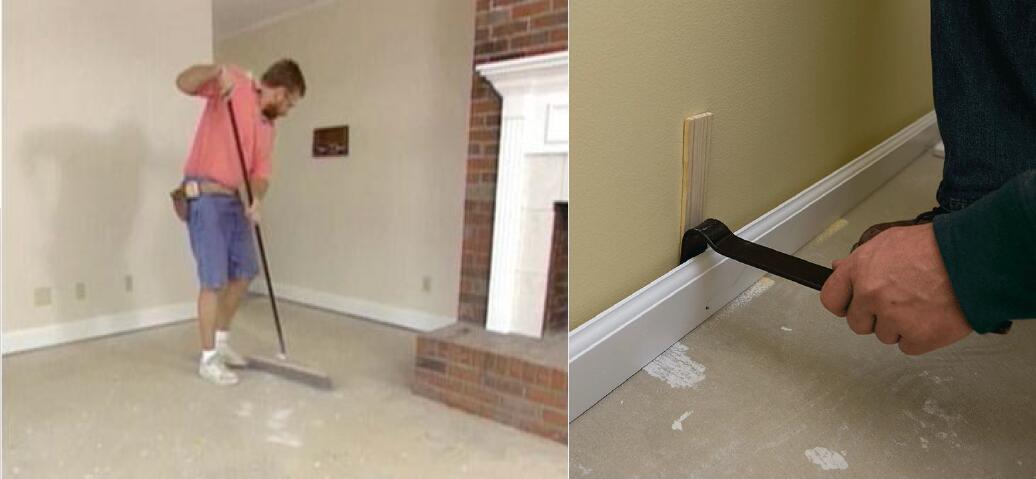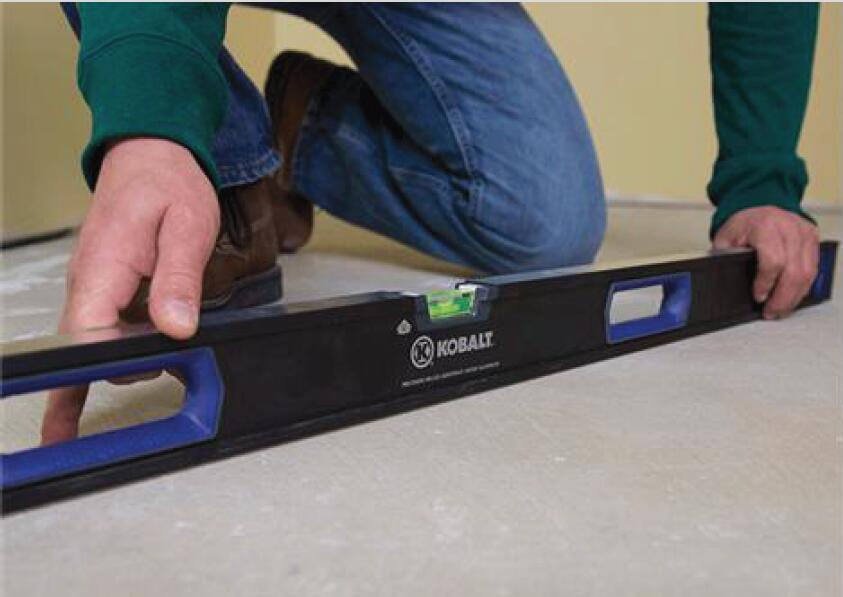 Step 2. Plan the floor

1.Mark the center of each wall and snap lines between them with a chalk line

2.Measure from the center to the starting wall, keep 5mm gap to agaist expansion and contraction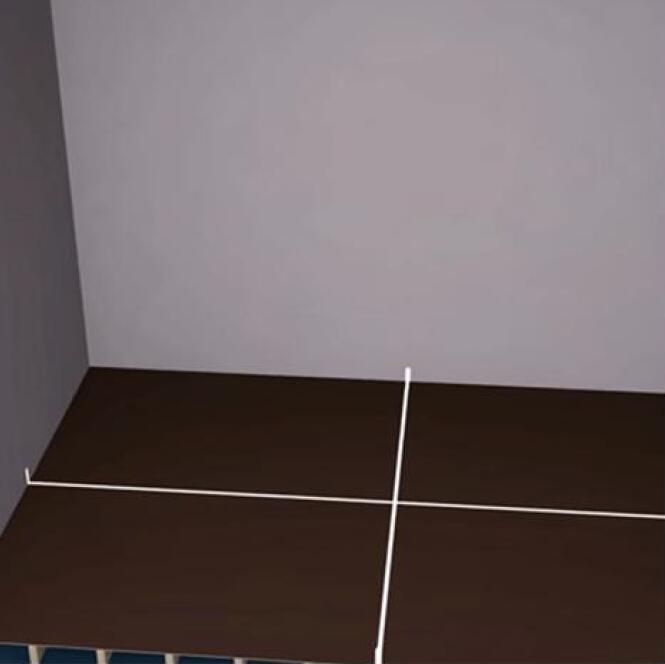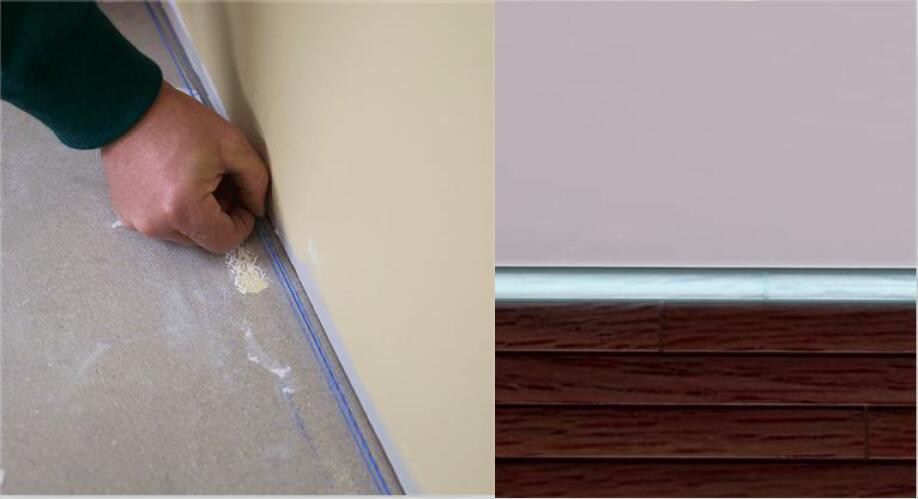 Step 3. Install the floor

1.Score and cut the tongue off the first row of vinyl planks using a utility knife. Set the first plank in place on the starting line with the cut side toward the wall, maintaining the expansion gap.

2.Hold the next plank at a slight angle against the previous plank's end and fold down to click it into place.

3.To cut the last piece to fit, score with a utility knife and snap the plank.

4.Insert the tongue of the first piece into the groove of the previous row's first plank and rotate down to click together.

5.For the next piece, connect the short end first and then connect the long end. You should feel it lock.

6.Continue the installation, making sure to stagger the joints by 6 inches and maintain the expansion gap.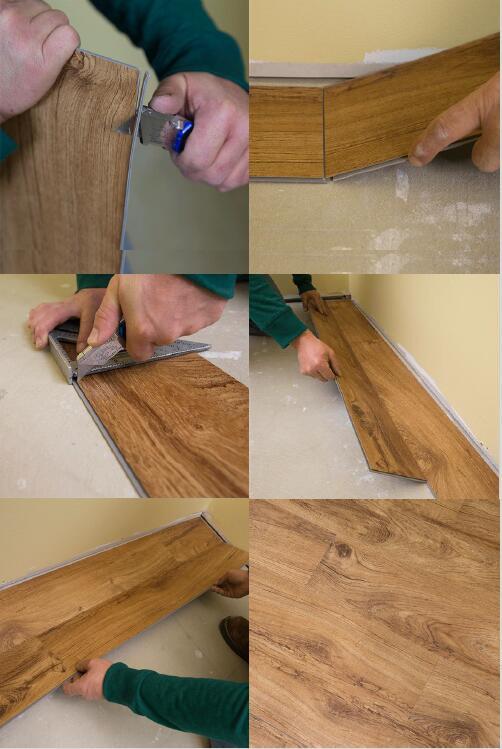 Remarks
Do not install pvc floor:

1.Over radiant heated floors

2.Over any floor where the temperature is excessively hot or cold

3.Over particle board

4.Where moisture may be a problem

5.Outdoors

6.Before installing the PVC floor tiles, store them at room temperature for at least 48 hours.

Maintenance
Pvc floor require minimum maintenance. Here are a few suggestions:

1. Remove dirt by sweeping, damp mopping, or vacuuming regularly.

2.Avoid heavy abrasive cleaning products.

3.Use furniture leg protectors.

4.Occasionally clean with an appropriate PVC cleaner.

5.Do not wax, this will produce a very slippery surface and may cause accidents.

Tools Required:Utility Knife/Tape Measure /Straight Edge/ Spacers