FRL FLOORING APPOINTED AS UK DISTRIBUTOR FOR THE PICCOLO GROUP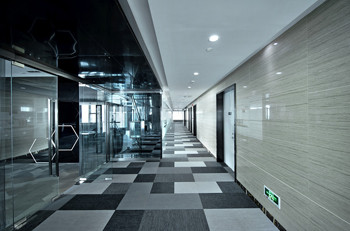 FRL Flooring, a subsidiary brand of Flexible Reinforcements Ltd, has been appointed as the UK's sole distributor for The Piccolo Group.

Flexible Reinforcements Ltd has expanded on its 50 years of experience in the distribution of plastics with its new flooring brand and is due to launch Piccolo's latest ranges – Rococo, Verve and Athena – this summer.
The Piccolo Group , a UK company specialising in luxury vinyl tile (LVT) innovation and technology, is working in partnership with some of the world's leading flooring manufacturers to develop high-quality products and systems, which are designed to meet the flooring challenges across a range of sectors, including retail, leisure and logistics.
The exciting new range of flooring products includes commercial and domestic dry back LVT, a new unique click LVT and an innovative new woven vinyl product.
Rachel Joyce, Head of Sales at FRL Flooring, said: "LVT is the fastest growing sector of the UK flooring market and we believe The Piccolo Group offers ranges that are unique and of a superior quality compared to many existing products. As the sole distributor for the UK, it's an exciting opportunity for us to expand our reach and experience in the flooring industry."
FRL Flooring has invested £500,000 in its initial stockholding across all ranges to ensure it can immediately position itself as one of the leading LVT distributors in the UK.
Rachel added: "We're looking forward to launching these innovative products to the industry at a competitive price."
FRL flooring is also the appointed UK distributor for three other product ranges – MUDA Malaysia (greyboard), IML Italy (metals) and Mapal Plastics (PP).
Stewart Procter, Director at Piccolo, added: "FRL Flooring's experience in the plastics industry makes the company a great fit for us and so they were a natural choice when we started looking to appoint a UK distributor.
"With a substantial site based in Lancashire and a fantastic network, we're confident that they can provide an efficient and effective service with next-day delivery capabilities across the UK."
FRL Flooring will be showcasing the new range at The Flooring Show 2016 which takes place from 18 to 20 September at Harrogate International Centre – Hall M Stand 38a.