Carpet Fitter of The Year is Back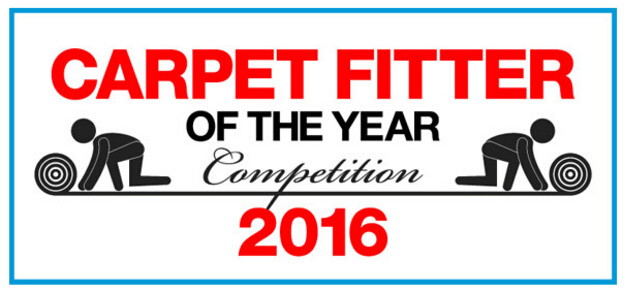 The National Institute of Carpet and Floorlayers (NCIF) have re-launched the Carpet Fitter of the Year Competition after a fifteen year hiatus. The grand final will take place over the first two days of The Flooring Show on 18 and 19 September at the Harrogate International Centre.

Industry sponsors of the competition include: Industry sponsors of the NICF Carpet Fitter of The Year 2016 Award include ARDEX UK Ltd, F Ball & Co Ltd, Ball & Young Ltd, Bostik Ltd, Carpenter Ltd, Contract Flooring Journal, Cormar Carpets, Hanson Plywood Ltd, Interfloor Ltd, Lifestyle Floors, Roberts UK, Spotnails Ltd, The Stocklists, Tramex Ltd, Uzin Ltd and Which? Trusted Traders. NICF would like to thank all the sponsors for their support.

Speaking about bringing the Competition back, NICF President, Ian James said …

I always said that if I were ever NICF President I would make it my mission to bring the competition back – after all, there isn't a fitter in the land that wouldn't want UK 'Fitter of the Year' on his van.

The competitors entered the competition by registering online and completing a questionnaire, twelve of those who entered have now been chosen to progress forward to the next stage, the practical skills trial at the FITA Training Centre in Loughborough over 26 and 27 May. Six finalists will then progress to take part in the grand final.

The Carpet Fitter of the Year Competition provides a platform for tradespeople to demonstrate their experience, skills, knowledge and competency of their profession, allows for a bit of healthy competition and the chance to win some fantastic prizes: including £1000 cash, a selection of tools, winner's trophy, one year's free NICF Master Fitter membership and an iPad that has kindly been donated by Which? Trusted Traders.