Stiles Machinery Showcased Trends and Technologies at Flooring Day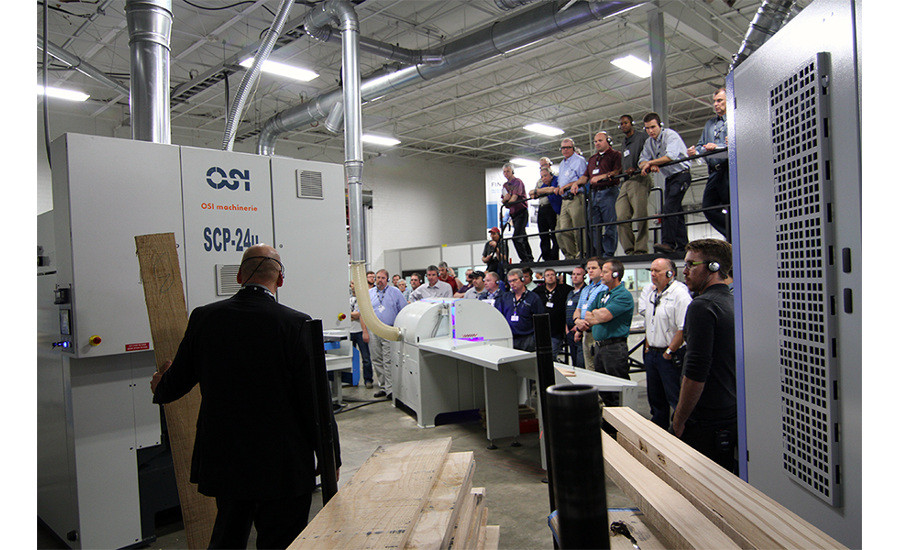 Stiles Machinery's Flooring Day event at High Point showcased the latest emerging trends and technologies for engineered flooring and solid wood processing manufacturers.
Close to 60 flooring manufacturers attended the event, gaining knowledge on world-wide industry trends and techniques in floor manufacturing. Industry professionals from Stiles and their global partners shared insights on new innovative technologies for optimizing lumber, automating through-feed processes and efficient packaging solutions in both small and high production manufacturing facilities.
Presentations and live demonstrations gave attendees an up-close look at Homag and Kentwood's cutting-edge technologies in numerous solid wood processing applications including molding, ripping, end-matching and automated hand-scraping practices. Stiles attendees were also introduced to new, state-of-the-art sanding and finishing technologies for achieving perfect surface qualities for engineered wood flooring. Each production process showcased automation and software to illustrate the impact that smart manufacturing can have on any size manufacturer for attaining increased efficiency and productivity.
Onsite vendors provided a multitude of tooling expertise, advice on surface qualities and coatings, software and packaging solutions all geared toward the luxury vinyl tile (LVT) and engineered wood flooring manufacturers.