Apartment Case New York,USA
Apartment contractor Carey's demand for flooring:
"Every room in our apartment is a layout design that connects the kitchen and the living room. The apartment has its own tiled floor, but I found that the tiled floor is not suitable for paving in the common room, and there is a safety hazard that people can easily slip.I chose the tile floor because I valued the waterproof function. The non-waterproof floor made our contractor a headache. This problem has been bothering me for a long time. A few days ago, a friend recommended me to consult your company. I heard that high-quality vinyl flooring can achieve 100% waterproof properties comparable to tile flooring. So I want to ask, can the waterproof and antifouling properties of your floor reach the standard of tile floor? In addition, the installation of the floor is preferably simple to operate. The tiled floor of our apartment has not been removed. Can vinyl flooring be mounted directly on top? "
Hanflor® click vinyl plank flooring is easiest to install: little or no subfloor prep, no acclimation time, and can be installed over existing hard surfaces such as concrete, old ceramic tile, wood or non-cushioned vinyl flooring.Planks are 100% waterproof and easy to clean, making them ideal for kitchens, bathrooms, kids' rooms, and basements.In addition, they are scratch resistant, stain resistant, and won't fade over time,looking newer longer.Flooring is lightweight, simple to score and cut, and features a click-lock groove system for fast, easy DIY floating installations.Cleaning and maintaining your floor is simple, too. Sweep or dust mop to keep this luxury vinyl flooring looking fresh, and run a damp cloth across them for a more thorough cleaning.
Three months later, Carey said to us: "So far, we have not used the floor for a long time. It is difficult for me to make a conclusion to judge whether the waterproofness of the floor has really reached 100%. But I have observed it many times. I found that when the liquid was left on the floor, the liquid was isolated on the upper layer. The surface of the floor completely separates the water. It is easy to wipe off the stains and moisture.Solid wood flooring is not waterproof because of its natural wood material, which absorbs water to some extent.Therefore, the wood floor will be prone to deformation such as expansion in a humid climate.Even laminate flooring or composite wood flooring is not 100% waterproof. It is now quite certain that the vinyl floor installation is more convenient than any other floor I have been in contact with before. There will be no mess at the installation site. "
A year and a half later, Carey took the initiative to contact us: "There is no deformation problem on the floor at present, their waterproofness is really good! I am very satisfied, thank you hanflor!"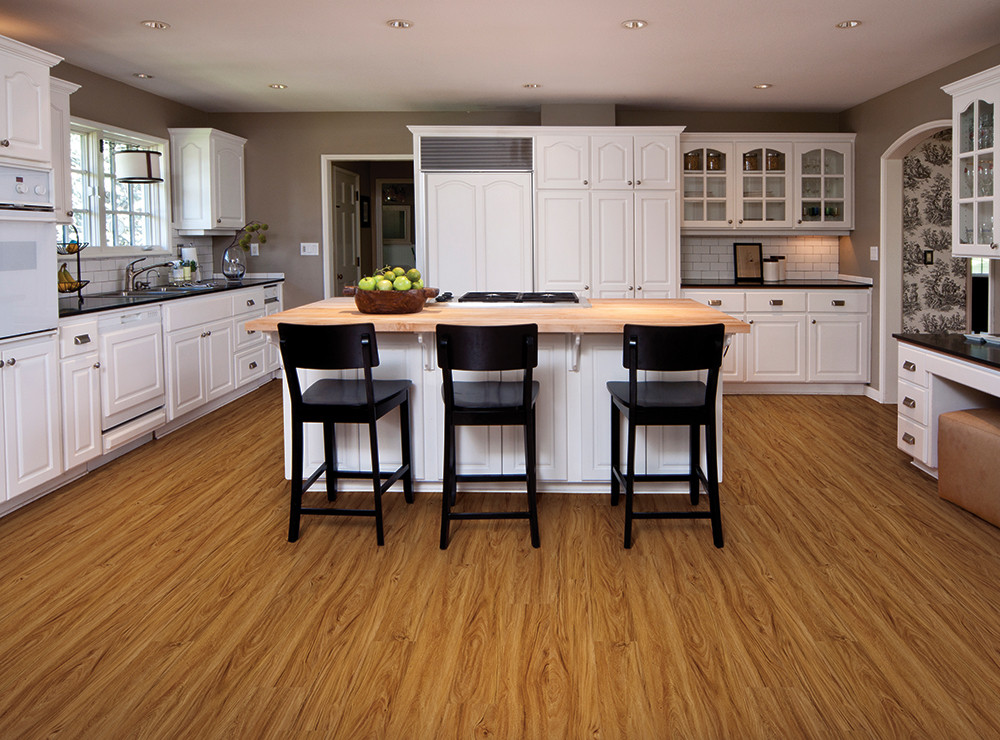 Tel:

86-0571-85265001
Email:
Address:

Room 301-303,Building 8,No.181 Wuchang Avenue,Wuchang Street,Yuhang District,Hangzhou,China