Apartment Case Georgia,USA
Here are the requirements for the buyer by Berger, the owner of the apartment:
1. Long-lasting. Previously, the floor we used had some depressions or cracks in a few years. Usually, such a deformed place will affect the overall aesthetics. It is difficult to replace a partial floor, and sometimes it is difficult to find the same color.
2. Anti-fouling and moisture-proof. We are in the west of Georgia, where the climate is humid. The floor we have used has a certain degree of water resistance such as laminate floor, but it will still appear to expand and warp over time. I don't know if there is a floor that is completely not afraid of water?
3. Quick and easy installation! The easier it is, the better!
Luxury Vinyl flooring offers the beauty of wood flooring at an amazing value. Hanflor® vinyl is scratch resistant and durable, so it works for high traffic areas. 0.5mm wear layer offers 25 years limited residential warranty and 10-15 year limited commercial warranty
The planks are also stain resistant with a moisture barrier that keeps spills on the surface for easy clean up. The durability and waterproof features make this flooring a great choice for kitchens and open concept floor plans.
Moreover, it is easy to install with planks that lock into place and stay securely.This vinyl plank flooring really infuse life into any space in need of a makeover. Its realistic wood visual takes a muted color palette to provide for a captivating look that will allow people to fully personalize interior design. Your apartment, office or retail space is sure to get noticed with this authentic wood visual and you can rest assured knowing this floor is built to last.
We are pleased with hanflor's beautiful and practical vinyl flooring. Each plank has a delicate texture that rivals the solid wood flooring. The entire installation process was unexpectedly easy. It took us about two and a half days to complete the renovation of all the rooms. The apartments are elegant and upscale due to these beautiful wood panels, enhancing the enchanting atmosphere. After half a year of use, we observed every corner and found no lifting or swelling problems. During these days of maintenance, I was pleasantly surprised to find that cleaning stains on vinyl floors is much easier than other floors. This purchase is fortunate because the price of vinyl flooring is much lower than that of solid wood flooring, but the performance is superior!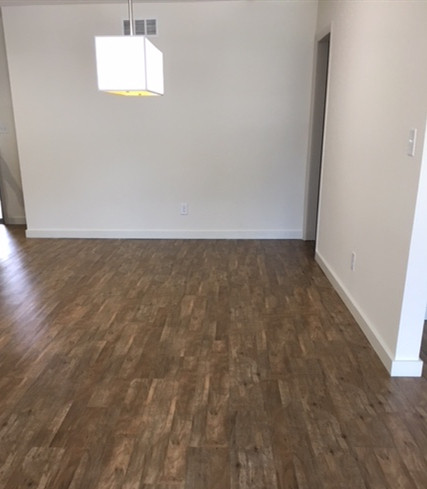 Tel:

86-0571-85265001
Email:
Address:

Room 301-303,Building 8,No.181 Wuchang Avenue,Wuchang Street,Yuhang District,Hangzhou,China