Hotel owner Alex made the following requests:
1. We want a classic long-lasting color, looks high-end enough to be popular for a long time in line with the public aesthetic.
2.The floor is easy to clean and sweep, reducing the time our cleaners spend cleaning individual rooms. Our cleaners often encounter some difficult stains when they clean the room. It always takes a long time to clean up. Hopefully this new floor will solve this problem, and the easier the cleaning, the better.
3.The waterproof performance of the floor should be superior. Many tenants are not as cautious as they are in their own homes. Some people come out of the bathroom directly after showering, so the floor is always drenched with a lot of water. If the hardwood flooring encounters such a problem, it will be deformed after a while. Although the tile floor is waterproof, it is only suitable for installation in the bathroom.
The dark brown plank is perfect for the bedroom,the colour looks very warm. After they are assembled together, the overall vision is gorgeous and intense, very atmospheric. Exquisite and delicate texture can achieve the graceful decorative effect, which is in line with the trend of aesthetics.
The cleaning of the LVT floor is very convenient, you just need a damp cloth or a wet mop. If you want a better cleaning experience, we recommend adding UV to the surface of the floor. The UV-enhanced plank surface is more glossy, cleaning will be easier and maintenance will be more convenient. Even after many years of use, the floor is still as new.
The LVT floor has the appearance and texture of hardwood flooring, but there are no disadvantages of hardwood flooring. Our Luxury vinyl floorings are 100% waterproof. Even if the planks are soaked in water for a long time, they will not be deformed. The waterproof function of the floor can be compared with the waterproofness of the tile floor.
"This floor is really amazing! They look exactly like hardwood flooring. Every plank has a real wood texture. More magically, the touch is also very close to the hardwood flooring. Moreover, there is no plastic feeling on the floor, they are elastic. Cleaning the floor is easier than we thought, just use a wet mop to clean the floor without spending too much effort. After several months of use, there is no deformation or cracking of the floor. The waterproof performance is really excellent."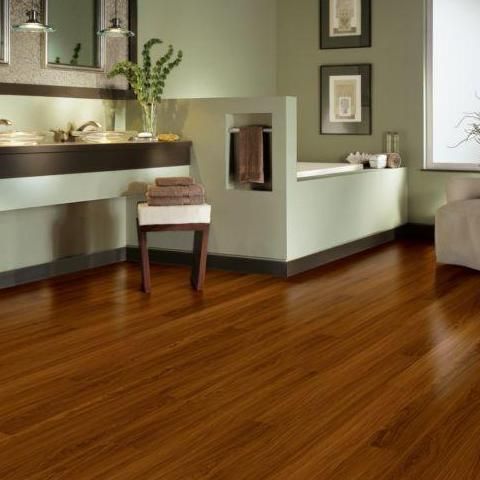 Tel:

86-0571-85265001
Email:
Address:

Room 301-303,Building 8,No.181 Wuchang Avenue,Wuchang Street,Yuhang District,Hangzhou,China