The Best Floor Trends That Will Take Over In 2023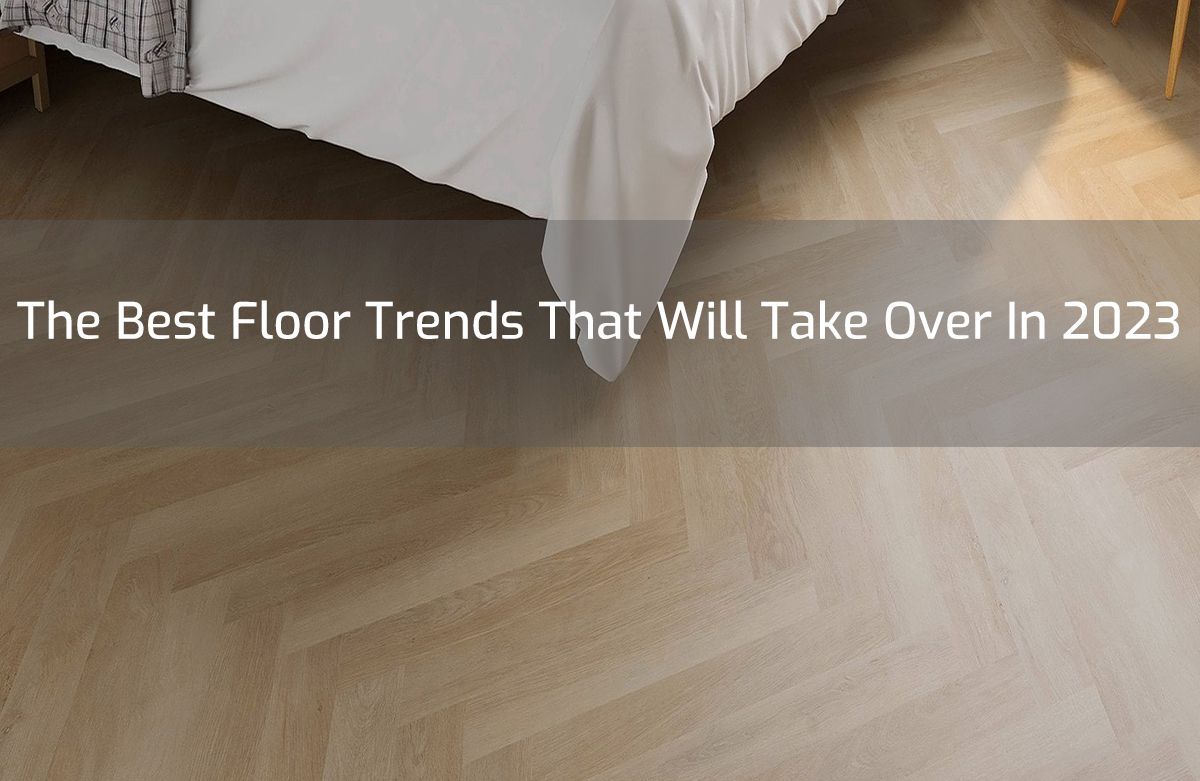 Herringbone Flooring That We Can All Love
Herringbone flooring has a distinct pattern that brings instant sophistication to any space. The herringbone pattern itself is so-called because it bears a resemblance to the skeleton of the herring fish.
The trend for herringbone flooring is one that really bloomed in 2022 and it looks as though this is one home design style that is going to be with us for some time. In some ways, it never really left.
These days, herringbone floors come in all kinds of guises, from timber to tiles. However it is still wooden herringbone floors that are high on the hit list,but the new trend is spc click flooring is more environment friendly than wooden flooring, the price is also more reasonable.
In United States, we seeing a lot more consumers opting for herringbone styles in a more standard oak shade rather than grey and white tones to allow for a timeless vinyl floor covering that will last forever
Here are Tips for Herringbone flooring opt
1.For open plan spaces, I recommend selecting wide planks or an oversized herringbone or chevron design
2.For smaller spaces, homeowners should opt for a small size herringbone in a lighter finish as this will make the room appear bigger and more spacious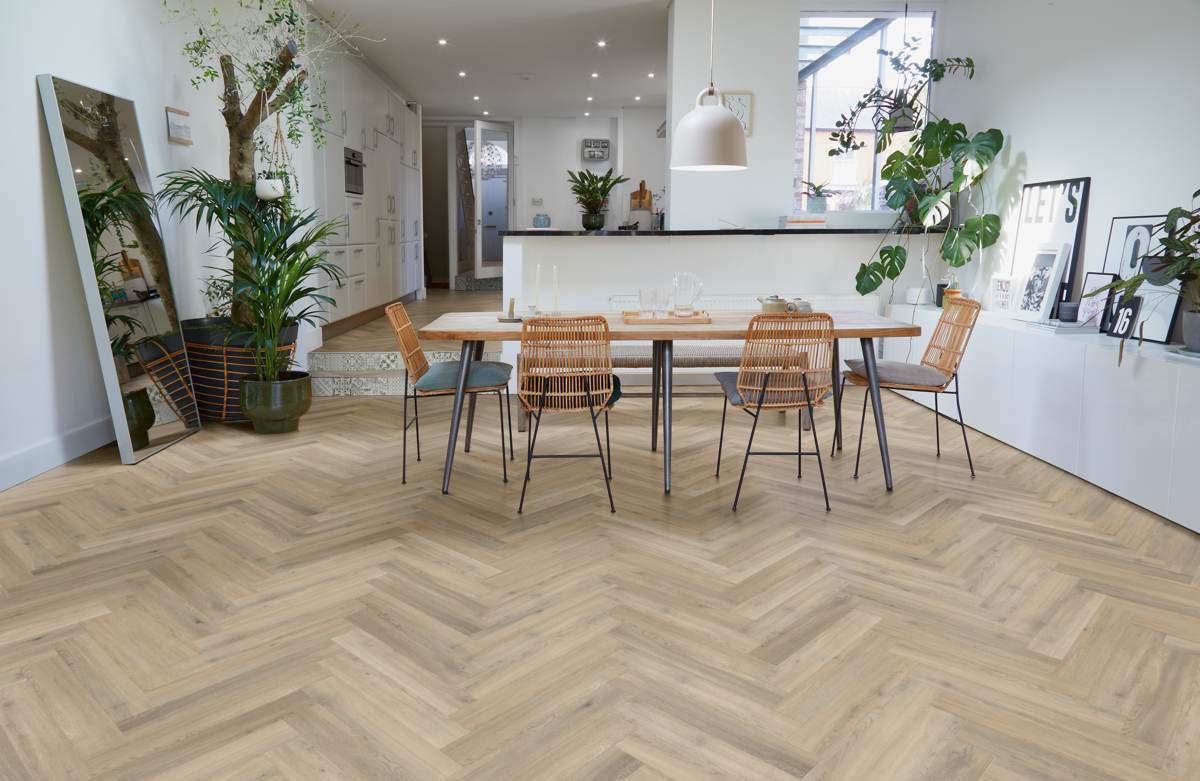 Cozy up with warm-toned vinyl floors
it seems we are keen to create a warmer, more welcoming feel now than ever before.
It's important to think about the undertones of colour when choosing flooring and furniture for your space. Natural textures like wood grain flooring can be neutral, but wood grain vinyl flooring can also come in cool-toned options with grey undertones or warmer-toned ones with yellow or red notes.
Warm tones of vinyl flooring are best used in spaces with a lot of natural light or where you want to create a sense of warmth and comfort.
Any areas where you spend a lot of time as a family would traditionally be decorated in a warmer colour palette, making the space feel comfortable, cosy and inviting. In rooms with lots of natural materials, warm tones of vinyl flooring will help tie the room together by combining elements of each item.
Adding character and Texture to Your Space
Touchy-feely surfaces that stimulate the senses are also making headlines right now,
EIR (Embossed In Register) SPC flooring means that the texture actually follows the pattern in the image. A metal plate containing a pattern is pressed into the surface layer, creating embossing similar to the embossed in stone or wood. Embossing can also be used to match textures or to give surfaces an "old" appearance. It is done in part to make the SPC floor look or feel more authentically like real wood.
These durable SPC flooring (luxury vinyl flooring planks) are great for residential and commercial usage. Come in ultra-realistic wood looks. they offer great warmth and texture under your feet and install by click-together easily.
More homeowners are opting for character and real touch grade flooring now,This helps to add texture and enhance depth to interior spaces whilst also creating an authentic feel.
Check your products are Environmental friendly
As might be expected in the times we are living in, flooring trends are reflecting the need we are all aware of for the products we buy to be both kind to the planet as well as on our wallets.
The use of sustainable and eco-conscious materials in the home, such as virgin pvc flooring, will continue to be popular into the new year as homeowners value where things have come from, now more than ever,For flooring, green materials is more popular option.
Creating a mindful home with sustainable choices will be big news in 2023 and beyond.
Look to vinyl flooring for a durable option
In 2022, Experiencing record highs in sales, vinyl flooring is growing increasingly popular with homeowners. This is likely due to the unique benefits that vinyl flooring provides. It's easy to install and maintain, long-lasting and provides a comfortable surface to walk on..
IXPE-Padding vinyl flooring will become increasingly popular in 2023, as customers continue to invest in good quality, durable floor coverings, while retaining the style and design options that vinyl offersIn terms of colours, there is a definite move away from grey woods and a strong move towards warmer tones particularly in herringbone designs.
We have complete certificates like:DIBT,ISO,
FLOORSCORE
,CE,SGS,TUV and product test reports. Contact us for vinyl flooring factory price quotation.
WE HAVE A PROVEN TRACK RECORD DATING BACK TO 2002!

With over 20 years of growth and experience, combined with thousands of satisfied customers, we consistently work to a standard that pleases our clients.
contact us for the factory price! Get one-stop solution at hanflor