How much does it cost to install vinyl flooring?
How much does it cost to install vinyl flooring?
If you are looking for a low-cost, durable, and easy-to-install flooring material, vinyl might be the best fit for your project. Vinyl flooring comes in a range of colors, styles, and patterns. It is water-resistant and can be installed in any room of the house, including kitchens, bathrooms, and basements. It can be floated over concrete or glued down onto your choice of substrate.
Vinyl flooring has an enormous range of costs. Do you choose to click vinyl flooring or glue down vinyl flooring? Do you hire professional installers or do the work yourself? USA average cost range is $600 to $2,000, with most people paying around $1,400 for 200 sq.ft. of premium-grade vinyl plank flooring, professionally installed. The lowest cost for this project is around $400 for 200 sq.ft. of
glue-down sheet vinyl
, while the highest cost is $2,800 for 200 sq.ft.of luxury vinyl tile.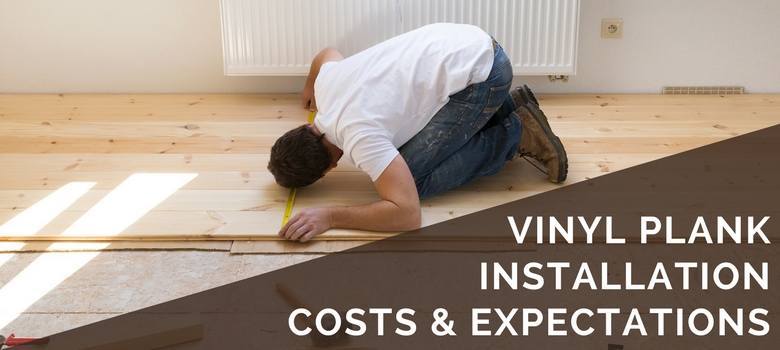 The final cost of installing vinyl plank flooring is going to depend on the decisions you make about a variety of features. But we are going to dive into each element and discuss the real costs, so that you can get a good idea of how much it is likely to cost you to install your new vinyl plank flooring.
Factors Affecting the Overall Cost
Vinyl flooring material and labor costs make up the bulk of your bill during the installation process. There are some other factors that may impact your overall cost however. Here are a few to keep in mind when planning your upgrade:
Furniture removal:
Vinyl flooring installation requires a clean, clear space to begin work. Furniture removal may be required before the installation process can proceed. Doing this work on your own, if possible, can help cut down on costs.
Removal of old flooring:
In some cases, vinyl flooring can be installed over an existing floor. In other situations, you'll need to remove the old floor before work can begin. This is best left to professionals unless you have experience.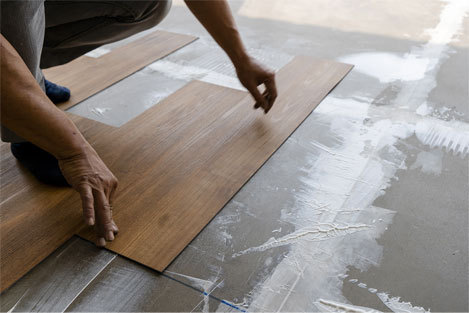 Sanding and leveling your floor:
Your floor needs to be flat and level for the best vinyl flooring installation results. If your room needs it, installers will handle sanding and leveling at an additional cost.
Room Size:
Room size: Room size plays an obvious role when it comes to the overall cost of a vinyl flooring installation. Large rooms require more materials and more man hours to complete.
Vinyl thickness:
Thicker vinyl flooring material can wear better over time. Higher up-front costs are typically associated with thick vinyl flooring, but this price difference is often nominal.
Installation pattern:
Patterned work costs more than single-style installation. Labor costs can be affected depending how the installers lay the flooring down; however, material costs in general are roughly the same on average.
Molding, trim and transitions:
The hours spent working with molding, trim and transitions are less cost-effective from a labor standpoint because they require greater attention to detail. Rooms with simple installations and without moldings are less expensive, though they may not provide the look you're after.