Shipping container orders exploded! "One cabinet is hard to find" at Chinese ports
With the strong recovery of China's foreign trade, many ports in China have experienced hot shipping. Shanghai Port is the world's largest container port. Stimulated by the recovery of trade, in July and October this year, it successively set monthly historical records of container throughput. With the recovery of trade, the container is facing a shortage of supply, and the phenomenon of "a box is hard to find" is very prominent.
After the winter, Shanghai Waigaoqiao is cold and windy, but the pier is full of heat. More than a dozen freighters lined up on the shoreline, and loading and unloading trucks had to line up to unload cargoes. This has become a portrayal of the recent strong trade recovery. In October this year, the container throughput of Shanghai Port set a monthly record with 4.2 million TEUs, an increase of 15.7% year-on-year.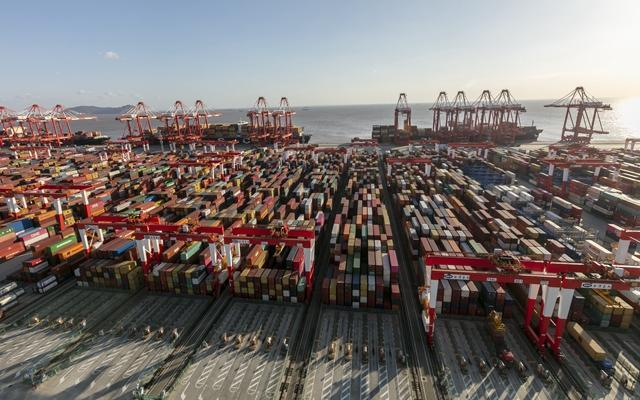 Stimulated by market demand, shipping companies' freight rates have risen sharply. At present, the price of containers sent from Shanghai to North America has risen to five or six thousand US dollars per box, more than 4,000 US dollars to Europe, and nearly 2,000 US dollars in Southeast Asia, which are two to three times higher than before the epidemic. According to data from the Shanghai Shipping Exchange, Shanghai's export container freight index has now doubled from the beginning of this year.
"We haven't seen this special phenomenon for a long time." Chen Yang, editor-in-chief of Xinde Maritime Network, a professional shipping information consulting platform, told a reporter from China Business News. His so-called "special phenomenon" is entering the dilemma that shipping containers are "hard to find" in 2020. Today, at the end of the year, this situation is still fermenting.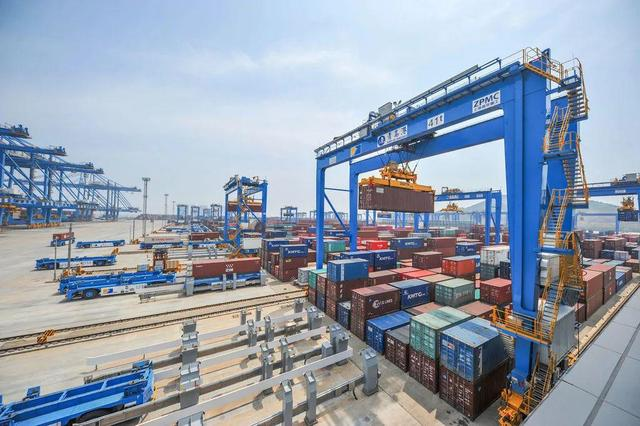 Chen Yang said that the last time there was a major congestion in the global container supply chain was in 2016, when Hanjin Shipping, the seventh largest shipping company in the world and the largest shipping company in South Korea, filed for bankruptcy protection, ending its 40-year-old container business. Chen Yang recalled that at that time, many ports were worried about their breach of contract, and they refused Hanjin ships to enter the port or detained Hanjin's containers, which caused massive container congestion on a global scale. "This time, the nature is completely different."
Benefiting from the strong market demand, freight rates for container ships have also risen. An employee of a freight forwarding company told a reporter from China Business News that in recent weeks, the container freight rates of major shipping companies have increased day by day and week by week, especially on the most popular European and American routes.
For example, he said, the freight rate of containers sent from Shanghai to Los Angeles in the United States has skyrocketed from US$1,200 in March to US$4,000 in November. "And as Christmas approaches, this price will go up." Experts interviewed by a reporter from China Business News believe that the unbalanced trade structure on a global scale, coupled with the sudden outbreak of the epidemic in 2020, has caused the "empty container crisis" to intensify.
China's port "container availability index" dropped to the lowest this year
How serious is the current congestion of shipping containers on a global scale?
Container xChange spokesperson Florian Frese, a platform that provides shippers with container source traceability, said in an interview with a reporter from China Business News that at present, there is an extremely short supply of 40-foot high-container containers. The demand for this type of container was still in demand. Not so nervous.
"Our monitoring data shows that almost 3/4 of the 40-foot tall containers have been shipped, so empty containers are hard to find." In addition, compared with last year, 20-foot ordinary dry cargo containers (20DC) and 40-foot containers have been shipped. Ordinary dry cargo containers (40DC) are also extremely short.
"At present, it is difficult to buy or lease empty containers in China," Fraser said.
The scarcity of containers at domestic ports has directly led to significant increases in freight rates at major ports.