Kiev:40 square meters of modern comfortable space
Kiev:40 square meters of modern comfortable space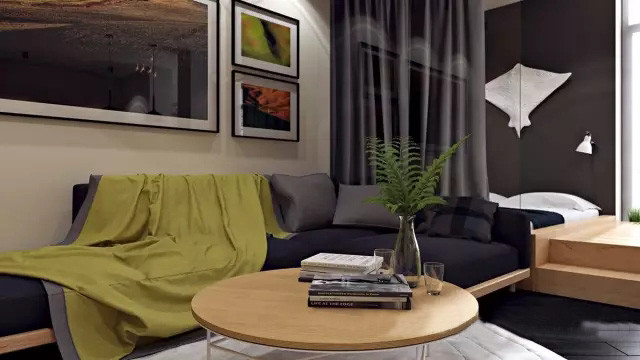 This apartment is located in Kiev, Ukraine, an area of only 40 square meters, from Studio PINE designer Bondarenko Yurii and Bondarenko Alexey transformation, where not only to meet the life of the space required, but also has a modern and comfortable design.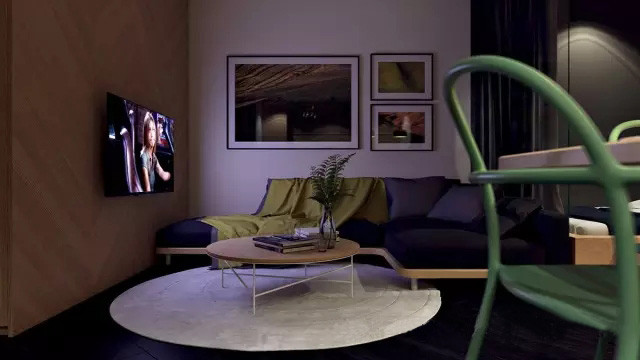 In order to avoid the clutter of small space, designers reduce the use of color, white walls, black flooring, simple black and white color is more neat, and the use of a large number of wood elements to reconcile, uniform tone warm texture and add comfort and cozy.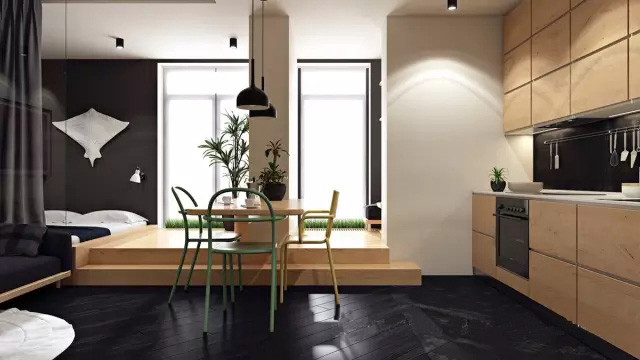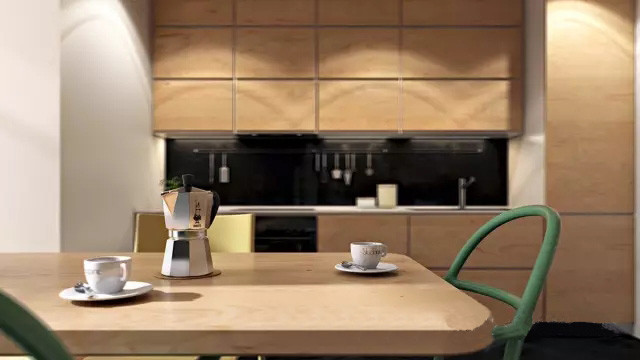 ▲Restricted by the size of the apartment, the functional area of the division is particularly important to customize the concrete column on the wooden panel became the owner of the table, with a simple shape color dining chair, neat light and very stylish. Wood color of the cabinet doors with white tone table, in the black background of the kitchen area appears to texture and clean.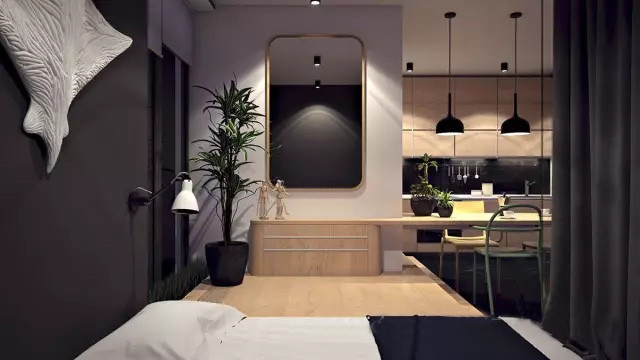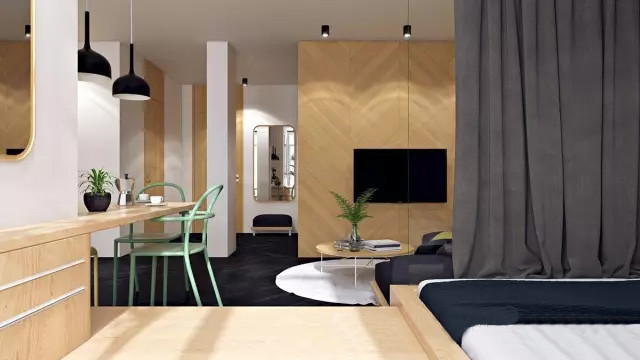 ▲After the original balcony was completely opened up, the designer through the new puzzle of the balcony will be divided into two, one end as a sleeping area, the height of the table using the uniform color of wood elements laid, with black and white, elegant and warm , through the transparent glass and the living room is divided into the link between the dark gray pull curtains play a role in protecting privacy, and the table linked to the locker can be placed some of the debris of the owner, the functionality and aesthetics combined .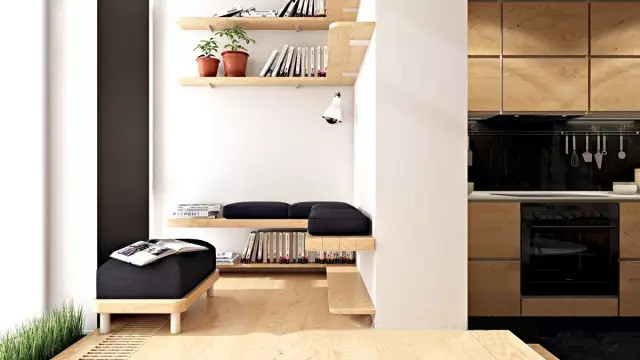 ▲The other end of the balcony for the owner of the reading area, the use of solid wood board custom lockers, books will be neatly placed in this beloved, comfortable cushion, good lighting, so that the corner look cozy.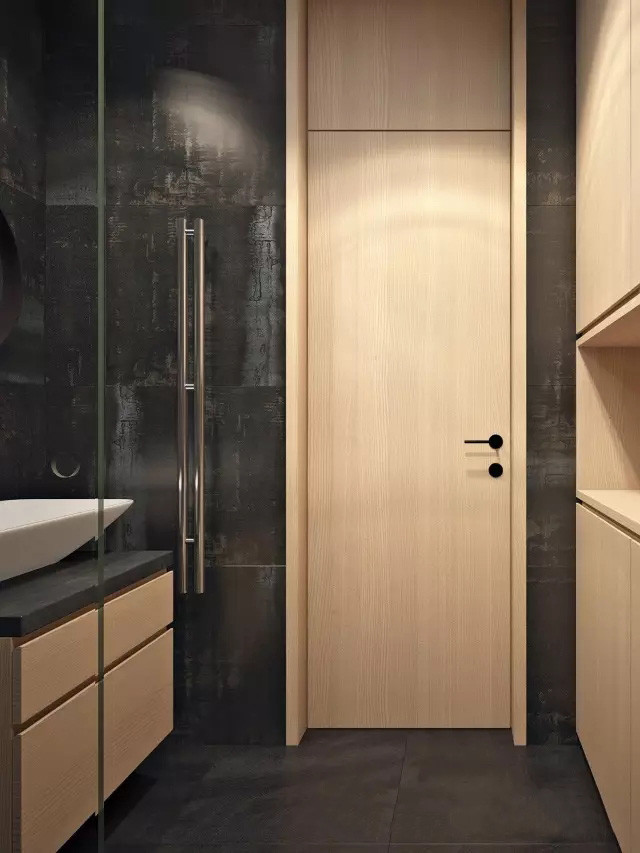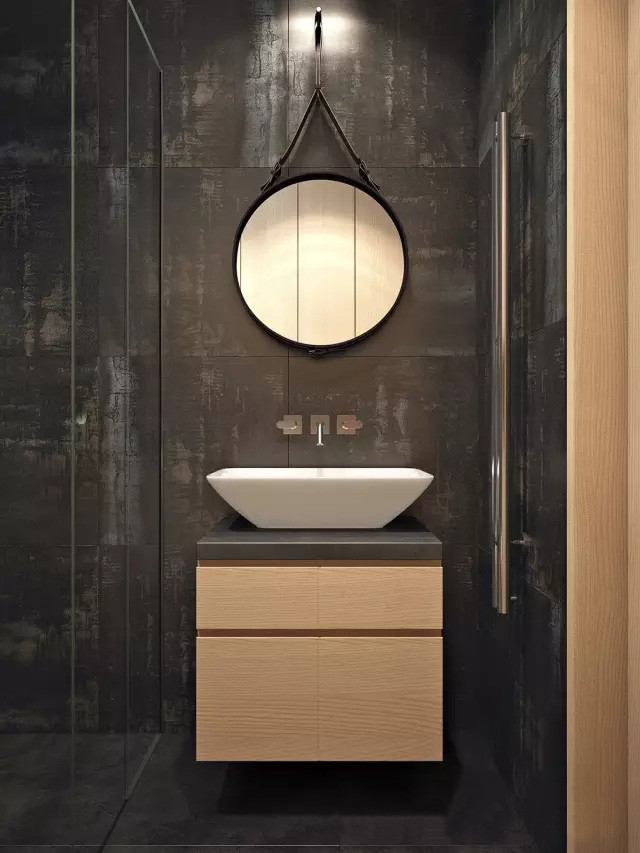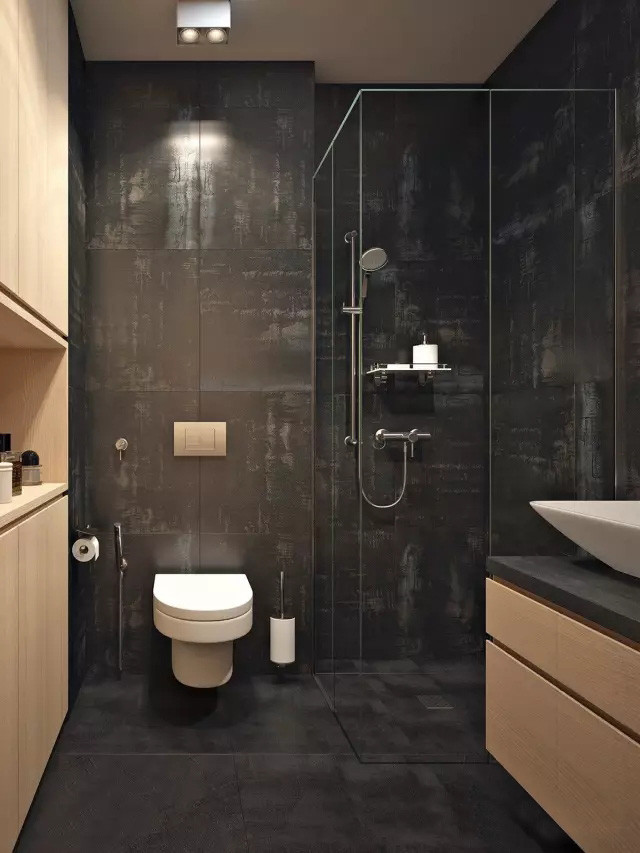 ▲Black, white and wood color with extended to the bathroom, moist texture, simple and not boring.