How to build the daily life of functional space in the home interior
How to build

the daily life of functional space

in the home

interior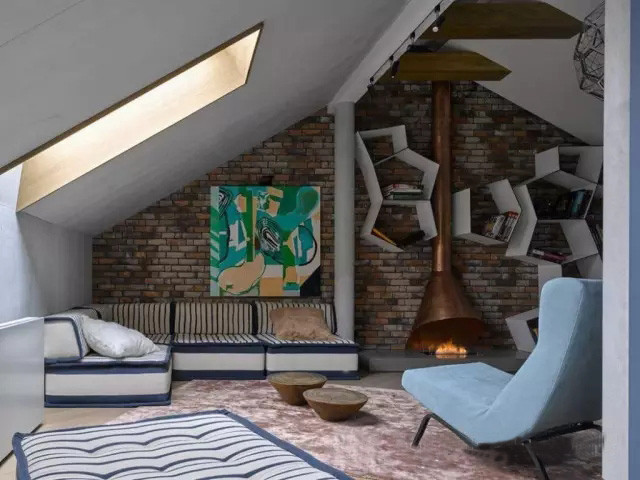 This modern, light-industrial-style, small-space loft apartment is located in the lively center of Moscow, designed by the Detali Design team. The biggest highlight of the entire apartment is full of design sense of customized furniture, very convenient, meet the needs of daily necessities, make home life more comfortable.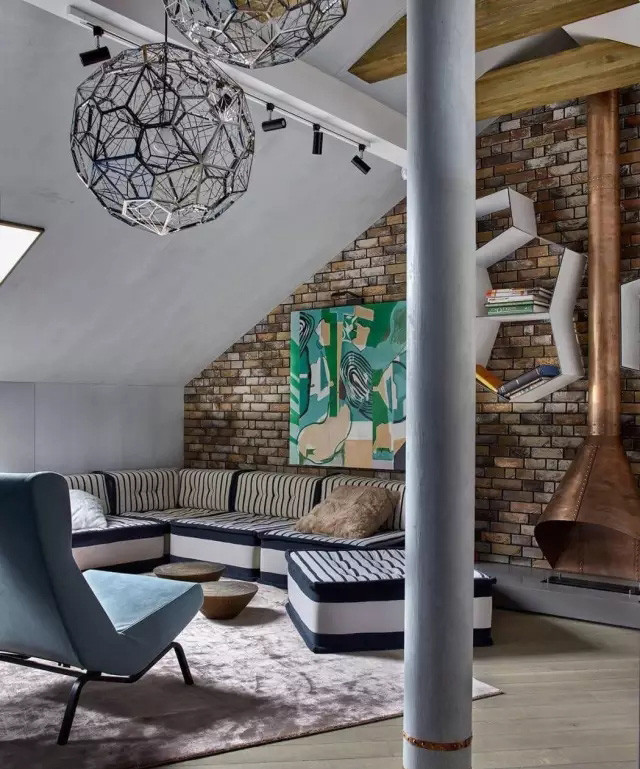 ▲ Limited living space and the overall height did not affect the living environment, bare brick walls, light-colored BP wood vinyl flooring with customized furniture to create a relaxed atmosphere, with the attic roof Of the skylights to ensure a good interior space, interesting shelves and decorative wall paintings are abstract for the space to bring some artistic sense.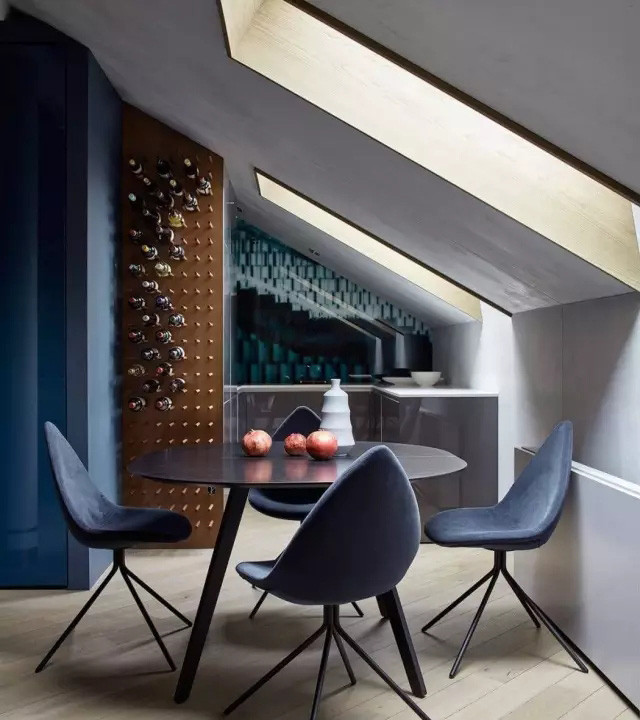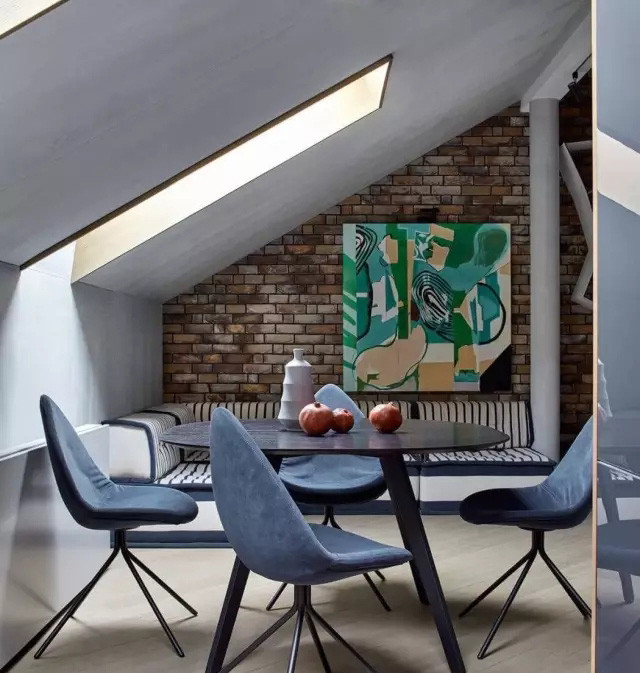 ▲ The other part of the attic is the restaurant and kitchen, designersuse one of the walls into a original small wine cellar of vertical structure. Modern kitchen bring the convenience of life, dining tables and chairslike the exquisite works of art, soften the space, so that the overall look and not so tough.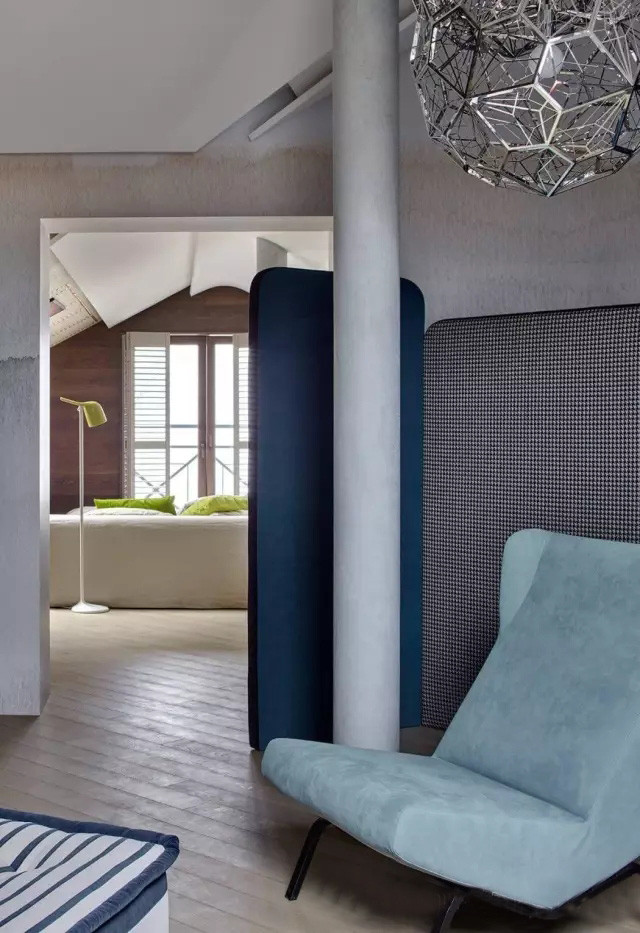 ▲ Living room connected to the bedroom, ceiling decoration to create a balance of visual sense.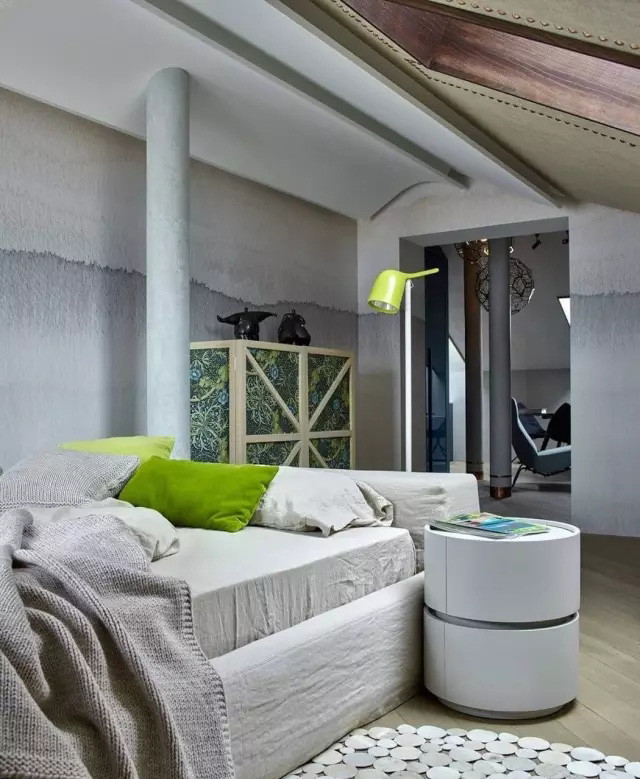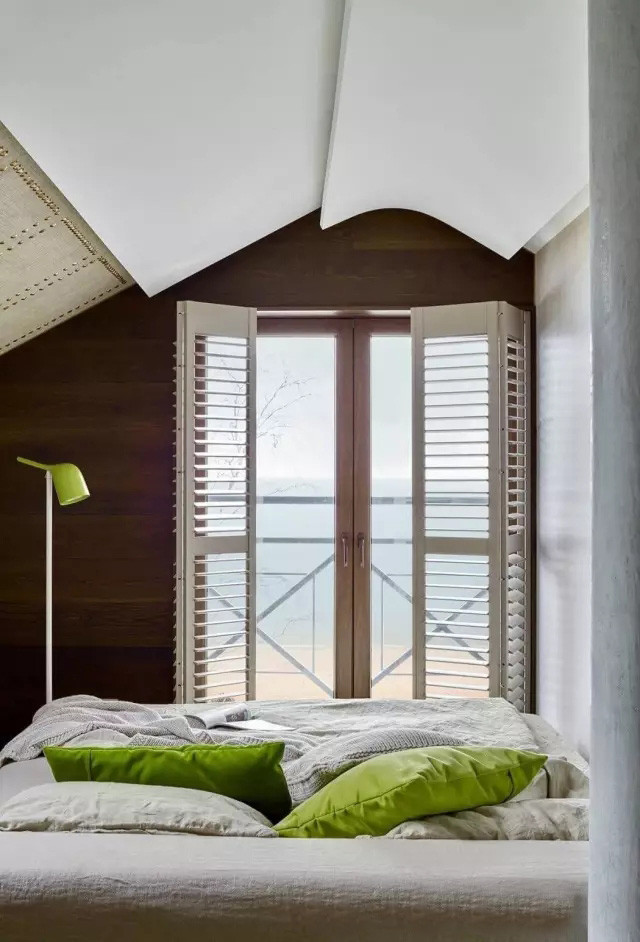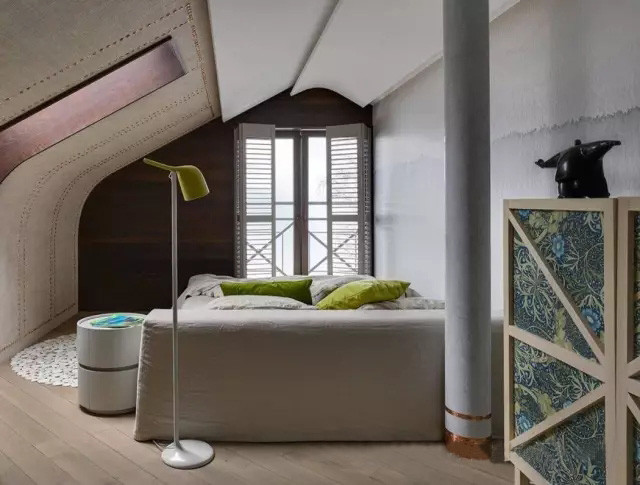 ▲ Bedroom don't have too much decorations, it created an atmosphere of comfortable and relaxed, neutral colors in the emerald green enhanced visual, building own lines make the space look more soft.