180°views of lake and mountain views, look at how to transform the 1980s architect dark obsolete Old Hall?
180°views of lake and mountain views, look at how to transform the 1980s architect dark obsolete Old Hall?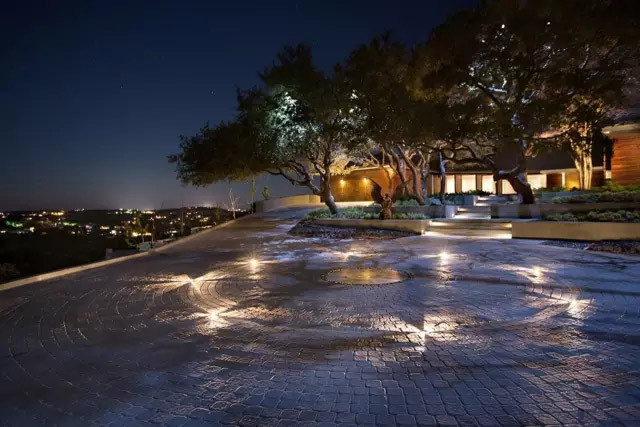 Building located in the lakeside hilltop, 180°views of Lake Austin and the hills of the lake scenery. As the new owner of this 1980s house requires a thorough renovation, the architects transformed its dark, old room, better use of the excellent residential location.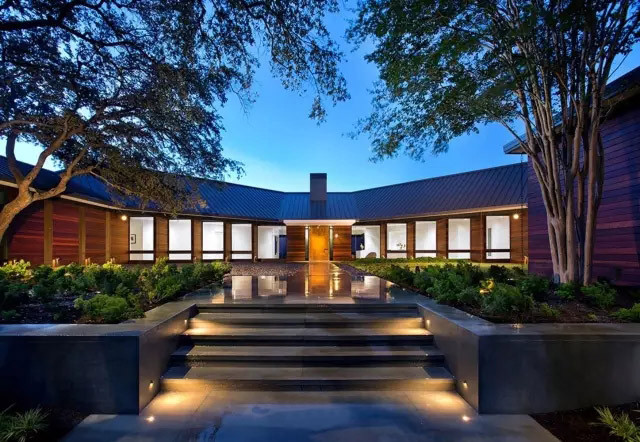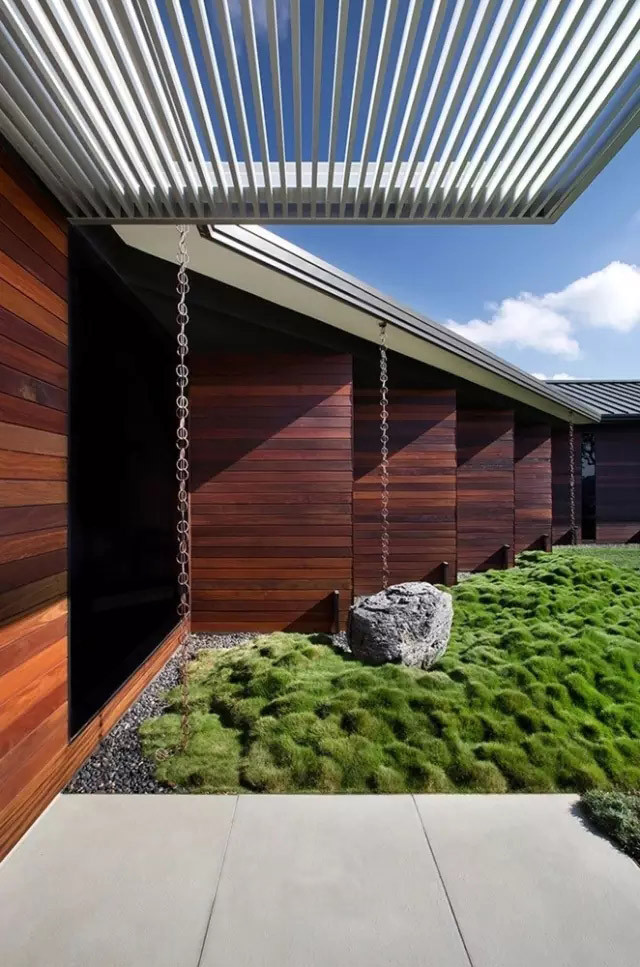 Since the original driveway and garage in the center of plots occupy a position is too large, the architects have been rearranged, vacated a spacious landscaped yard, covered by a series of Pennsylvania blue stone stairs to enter. By highlighting the oak and other natural elements, as the center of the vehicle prior to the courtyard into a pedestrian-centric space, at the same time establish a clear line of home stream.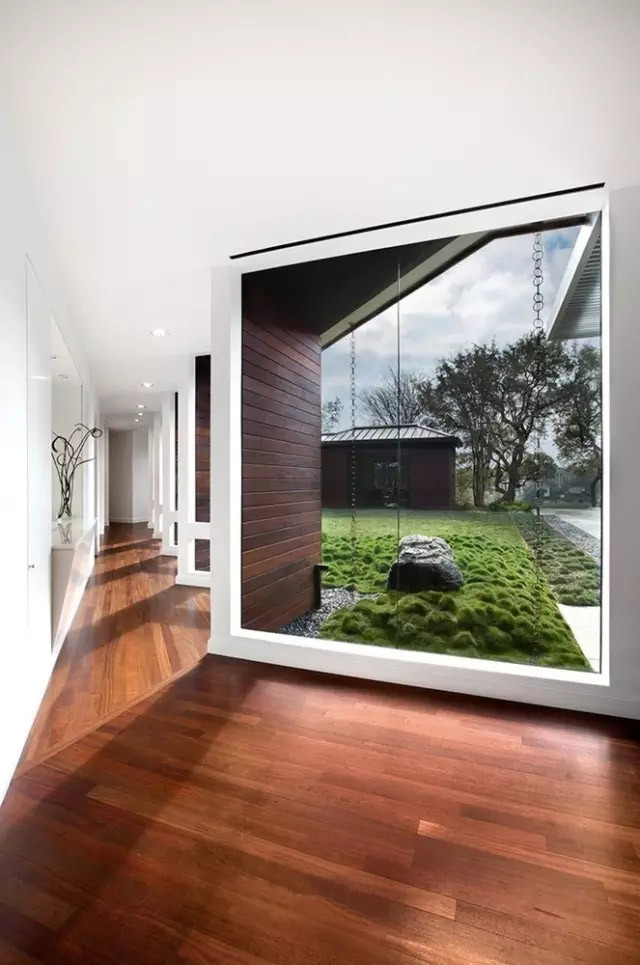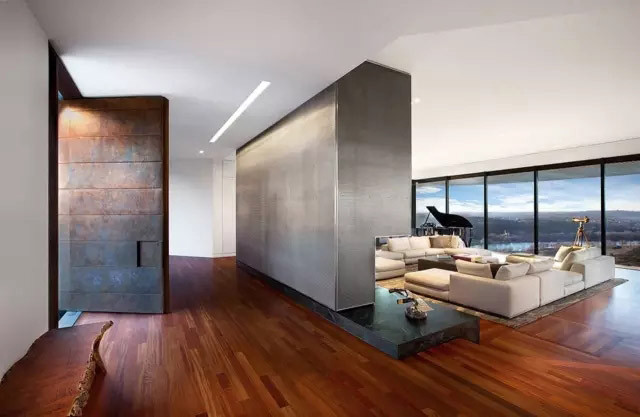 In order to make housing more intimate with the natural elements, the original pavement is removed, replaced beautify Korean grass and pebbles, to create an atmosphere of peace and tranquility.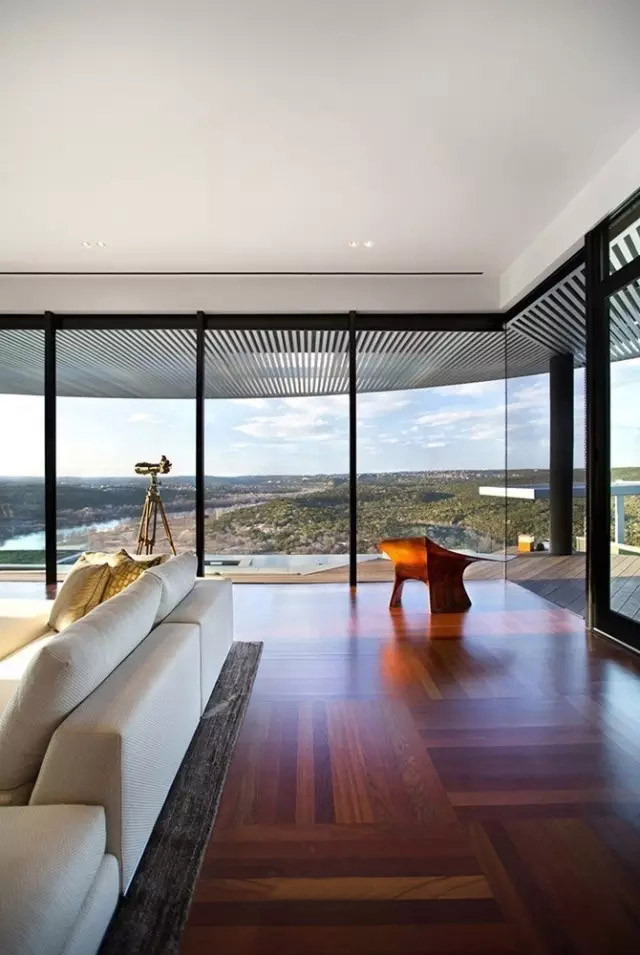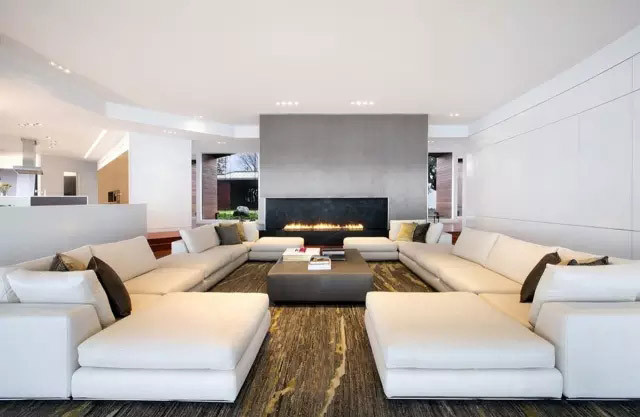 In the house, once fragmented space is reorganized according to clear the level. This is the biggest transformation is the rearrangement of the fireplace. Before the guests into the house, will be to the rear of the living room at a glance. Today, Reposition the fireplace covered up the vision, space separated, so that the line of sight gradually transition into a large living and dining area.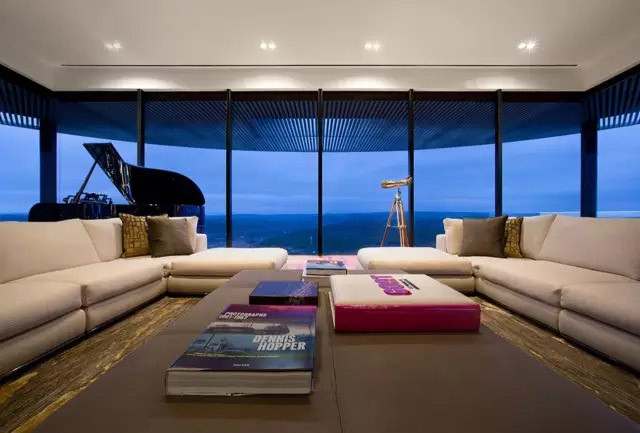 The large room is connected to the central East Wing and West Wing residential hub. East Wing has a dining room, kitchen, breakfast area, tasting room and children's room; West Wing, including the master bedroom, home office and gym. Zebra wood closet, Brazilian cherry flooring and stainless steel mesh cover texture distinctive fireplace adds a richness of interior materials.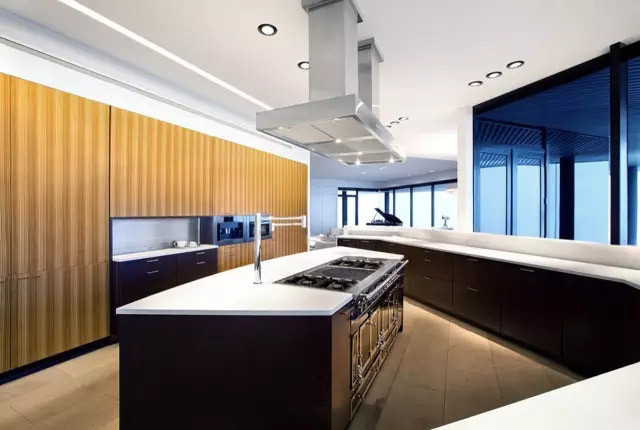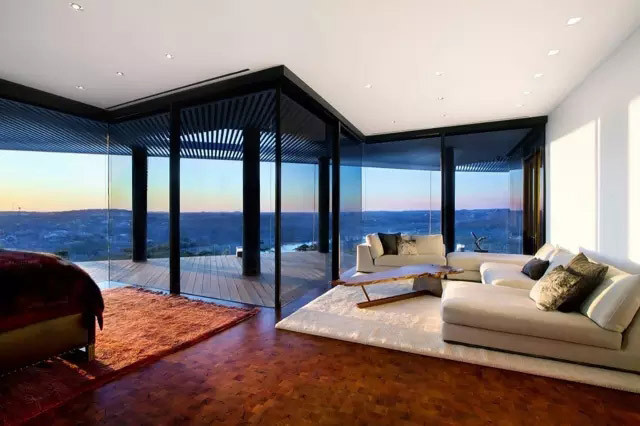 Despite the previous had ceiling windows room still dark claustrophobic, after the transformation of the interior to the exterior focus to maximize contact with the surrounding landscape. Until after the re-arrangement of the rear housing along the stone steps, providing space for indoor and outdoor transition. This area is covered with aluminum scaffolding up, provides both shade, it can bring the slightest breeze while framing the landscape. Through a hidden platform polygonal roof scaffolding to create a softer edge, so their eyes to the surrounding scenery. At the same time, a heavy wood ants embedded seat platform extending out, step by step leads to an infinity pool, next to the swimming pool and a small outdoor bar, backed by immense mountain village scenery.