GREEN NEWS FROM PRODUCERS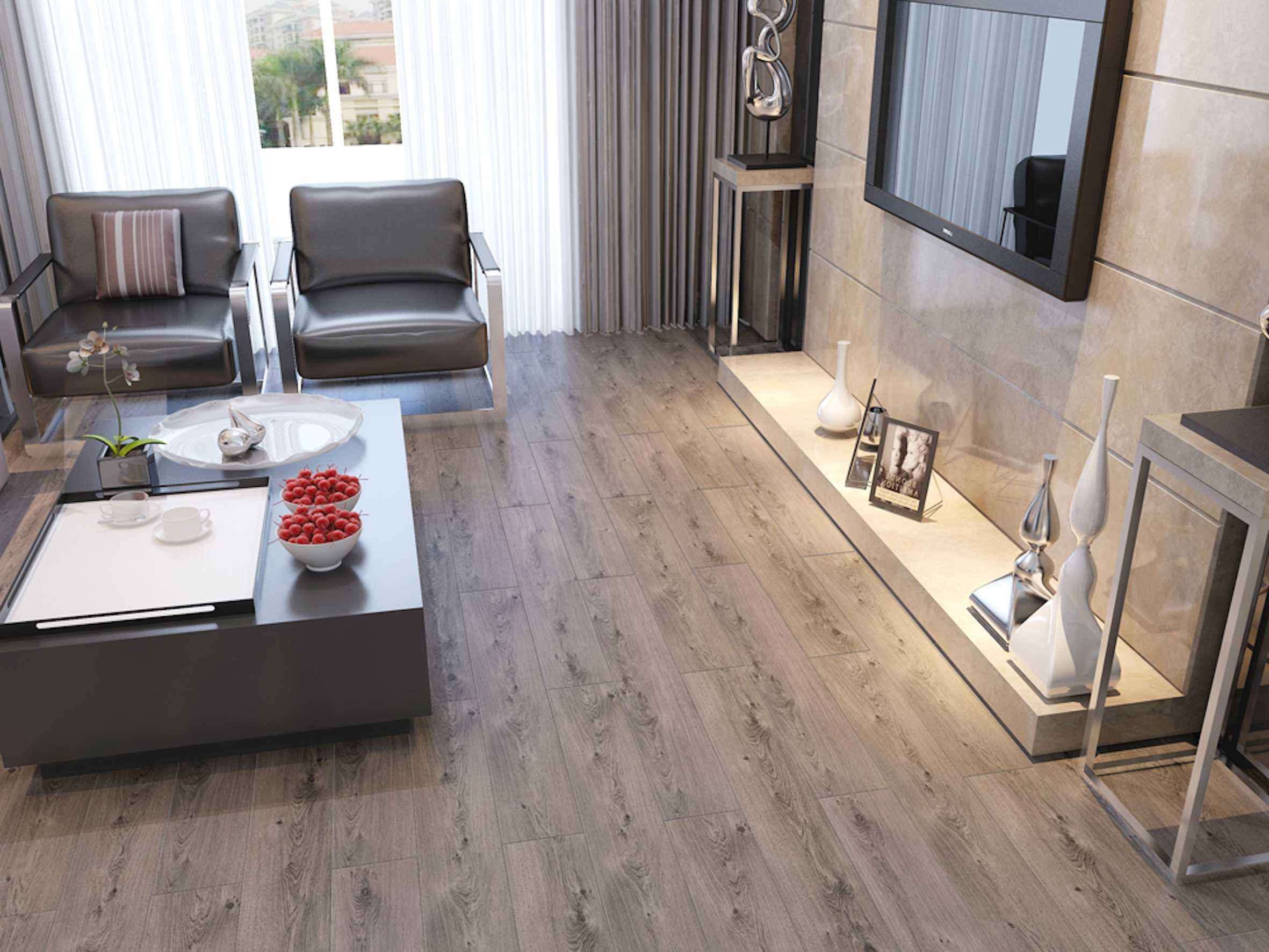 The global industry leader, Mannington, is rapidly increasing its domestic capacity and therefore reducing or ending relationships with its offshore providers. The firm, which turns 100 next year, has been running a VCT reclamation program for a few years on the East Coast. Though the program itself is not that big and is constantly challenged with securing enough volume to take back, it has helped Mannington understand the intricacies of recycling and reclamation, and that should help the firm in its LVT reclamation, which it has already started to work on with large customers and flooring contractor partners.
One reason that LVT reclamation should work better than VCT reclamation is the significantly higher value of the product. After all, VCT has the lowest PVC content of all vinyl flooring. On top of that, VCT is steadily losing share, while LVT is rapidly gaining share. Like many firms, Mannington is also assessing different plasticizers to replace phthalates, with developments anticipated in a few months.
Beyond LVT, the firm has introduced a PVC-free sheet product called Enlighten. It's a polyolefin rubber composite, priced comparably to rubber products, though it's lighter and easier to install.
Another major domestic player is Tarkett, which offers LVT both through its Tandus Centiva division and its Tarkett Commercial division, which includes Johnsonite. Both LVT programs are largely made in Alabama, though at different facilities.
Tandus Centiva recently launched Venue, a new product line with a 20 mil wearlayer (most of its products have 30 mil wearlayers). It's made in Alabama, as are the firm's Victory and Contour products. Its Event line is made in Japan. Tandus Centiva started moving away from phthalates in 2010. The Victory and Venue lines are currently phthalate free, with Contour close behind and Event to follow by the end of the year.
The firm will focus its recycling efforts on post-industrial content until such a time when strategies and technologies are developed to reclaim only LVT with green chemistry.
Tarkett also does VCT reclamation, and it's currently ramping up its collection network by partnering with some of its largest distributors as consolidators, bringing back not just old VCT but also installation waste. All of its LVT under the Johnsonite brand is phthalate free.
Tarkett has also embraced the cradle-to-cradle (C2C) philosophy. It has a range of C2C certifications for its products, and it has also partnered with Michael Braungart's Enviromental Protection & Encouragement Agency (EPEA) to produce environmental health statements (EHS) for its products. The advantage of an EHS over, for instance, an HPD or a C2C certification, is that an EHS goes beyond looking at materials as hazards and also addresses the all-important issue of exposure.
For the last few years, Armstrong has been making its high end Alterna and Alterna Reserve lines domestically in its Kankakee, Illinois facility while importing its other lines, like Natural Creations and Luxe Plank. Now it's converting a facility on its Lancaster, Pennsylvania campus to manufacture LVT, starting next year, at which point the majority of its offering will be made in the U.S. Its products made in Kankakee currently use DOTP plasticizer.
The firm has started to produce EPDs for its specific product lines (generic industry EPDs already exist). It's already published them for linoleum, VCT and its Migrations and Striations polyester composition tile, a PVC-free product with bio-based content.
The firm also does VCT reclamation, and this summer its North American volume passed the six million pound mark. The firm channels reclaimed product through its facilities in California, Illinois and Mississippi.
Shaw Industries has been selling LVT for a few years, but now it's going to be manufacturing it. At the beginning of this year, the firm announced that it is getting out of the area rug business and converting its rug facility in Ringgold, Georgia to produce LVT. The $4.8 billion firm, which is part of Berkshire Hathaway, also sells heterogeneous and homogeneous sheet vinyl.
The firm's current LVT offering includes a floating floor called Quiet Cover, whose 72% recycled content includes some post-consumer material (which includes phthalates), while its gluedown products focus on green chemistry with DOTP as a plasticizer and therefore don't have post-consumer content.
Mohawk Industries has taken a similar approach. At the NeoCon show earlier this summer, the firm launched its LVT program, 115 SKUs in six styles, and some feature green chemistry while others have post-consumer content. Its Why Y line uses soy-based plasticizers for up to 24% bio-based content, while its Hot & Heavy line includes 59% recycled content, of which 29% is post-consumer.
Beaulieu was sourcing LVT through Canada's LSI but is now creating new partnerships through a sophisticated operation it has launched in China. The firm has had a lab, called Quality Assurance Veritas, in Shanghai for about two years, and it uses it to test product to make sure it meets specs and also as a quality control check before shipping to the U.S.
The firm also sends its people to its manufacturing partners—most of its product comes from China but some is shipped from South Korea—to monitor production runs and do random testing. In all, the firm is sourcing from 12 different plants. Prior to setting up the Shanghai lab, the firm was rejecting 80% of product; now it rejects only 8%.
Another major LVT player is Novalis, a Chinese manufacturer known for the quality of its products, which are sold in the U.S. market through multiple channels. The firm has two plants in China, one of which is being expanded by 40%, and according to the firm it's the largest single-location LVT plant in the world.
This year, 60% to 65% of the firm's revenues come from the U.S., and the firm expects that to drop to 50% by 2017, with the rest split between Europe and emerging markets.
Novalis' LVT features soy-based plasticizers, making bio-based content approximately 25% of the product's total weight, so it doesn't offer post-consumer content. However, its products feature post-industrial content in the form of manufacturing waste. And in the next few weeks it will finish rolling out both HPDs and EPDs for its LVT. The firm also recycles all of its internal waste and all of its water as well.
Parterre, which has been in the LVT business for 23 years, sources its product from Taiwan through a longstanding manufacturing partnership. The firm is in the midst of getting FloorScore certification for its products, a process that should be completed by the end of next year.
Parterre's products have up to 45% recycled content, and about 20% of that is post-consumer. The recycled content goes into the backing.
Metroflor, one of the early pioneers in the LVT business, until recently focused its product line on the residential and light commercial markets. But earlier this year the firm launched its Aspecta brand, which is focused solely on the commercial sector, with a new 100 SKU line of products.
All of the firm's LVT products have FloorScore certification, as does its Prevail pressure-sensitive adhesive. Aspecta is also NSF-332 certified to the Platinum level—and more certifications are coming for other Metroflor brands. The firm has also done a product transparency declaration (see box on RFCI) for Aspecta, as well as for most of its adhesives.
In addition, Metroflor has formalized its Revise reclamation and recycling program. Currently, it works through a third party to turn reclaimed flooring and scraps into vinyl products like car mats.