Types of PVC flooring

PVC floors made of synthetic polymer polyvinylchloride are broadly used in public and commercial places but also in the private domains. Reasons for that are of practical nature as well as because of designers' possibilities. Modern PVC designs can perfectly imitate natural materials like wood, metal, glass or stone making PVC floors also eye appealing.
Types of PVC flooring
PVC flooring can be divided in two general types:
1. Homogeneous PVC
2.Heterogeneous PVC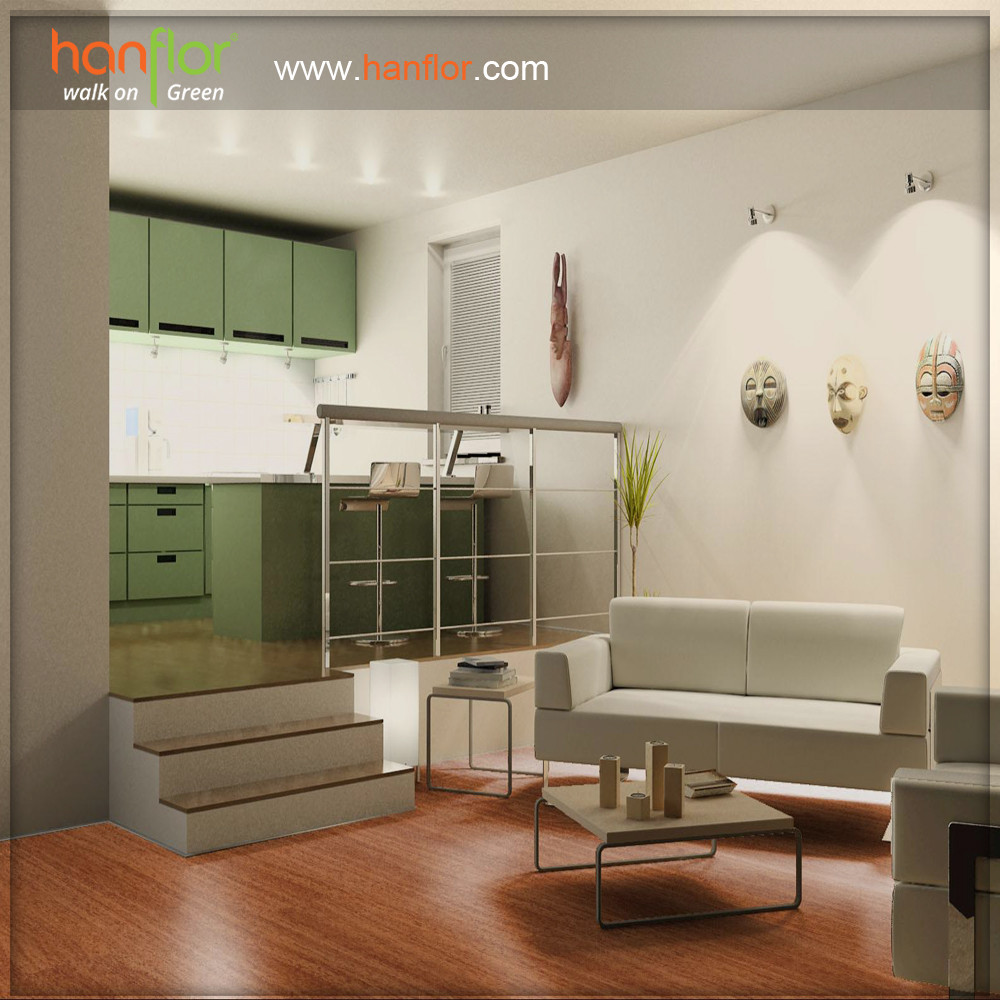 Homogeneous PVC floors come as an economical solution because of their long-term life and therefore they are good in high-traffic and industrial areas such as hospitals, schools, libraries, supermarkets, warehouses and so on.
Surface polyurethane coating prevents the dirt from sticking onto the surface and makes the cleaning of the floor easier. Homogenous PVC flooring is practical and economical but does not meet very high aesthetic standards.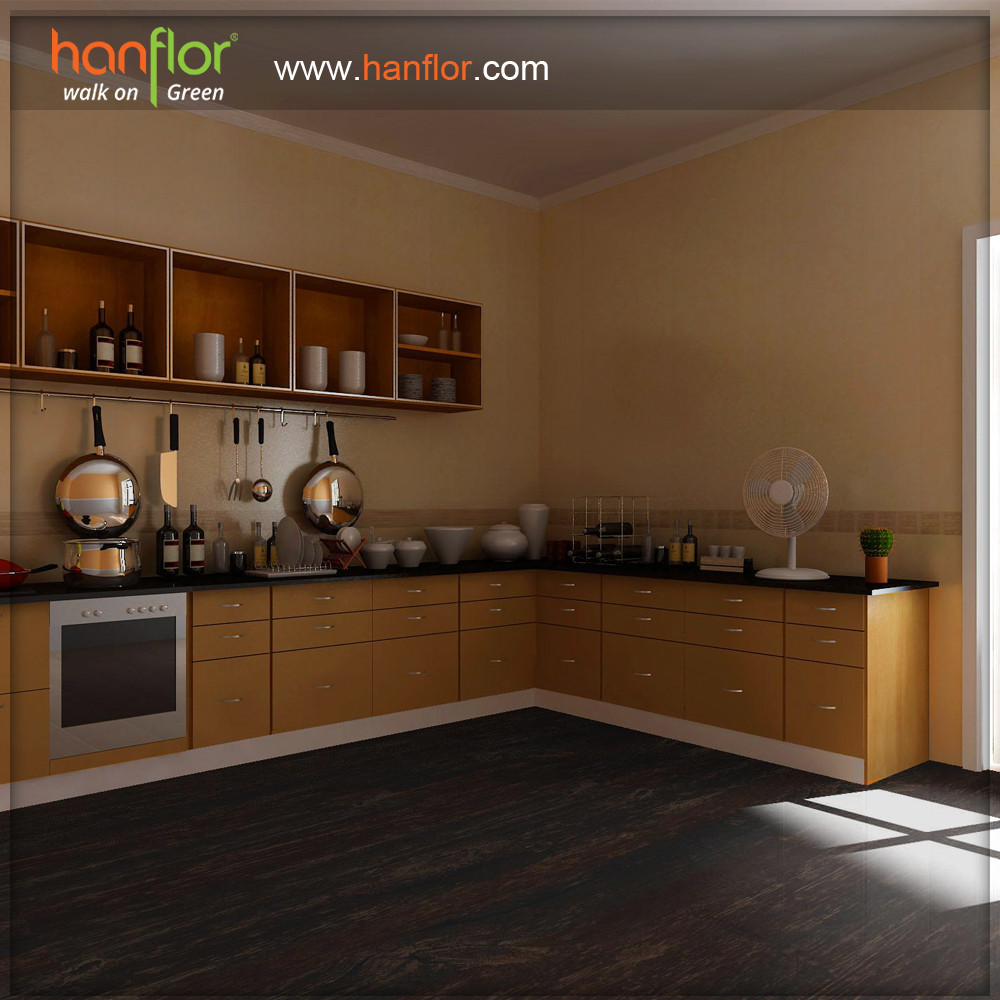 Electrical conductive PVC flooring is homogenous PVC flooring able to disperse static electricity out of the room. Floors like these protect people from static electricity influences created by machines placed in the building such as computer centres, friction machines etc. Electrical conductive PVC floors also protect highly sensitive equipment used in electro industry, medicine, biochemistry and chemistry from static electricity. By European standards electrical conductive PVC floors have to be installed in hospital surgery rooms and intensive care units.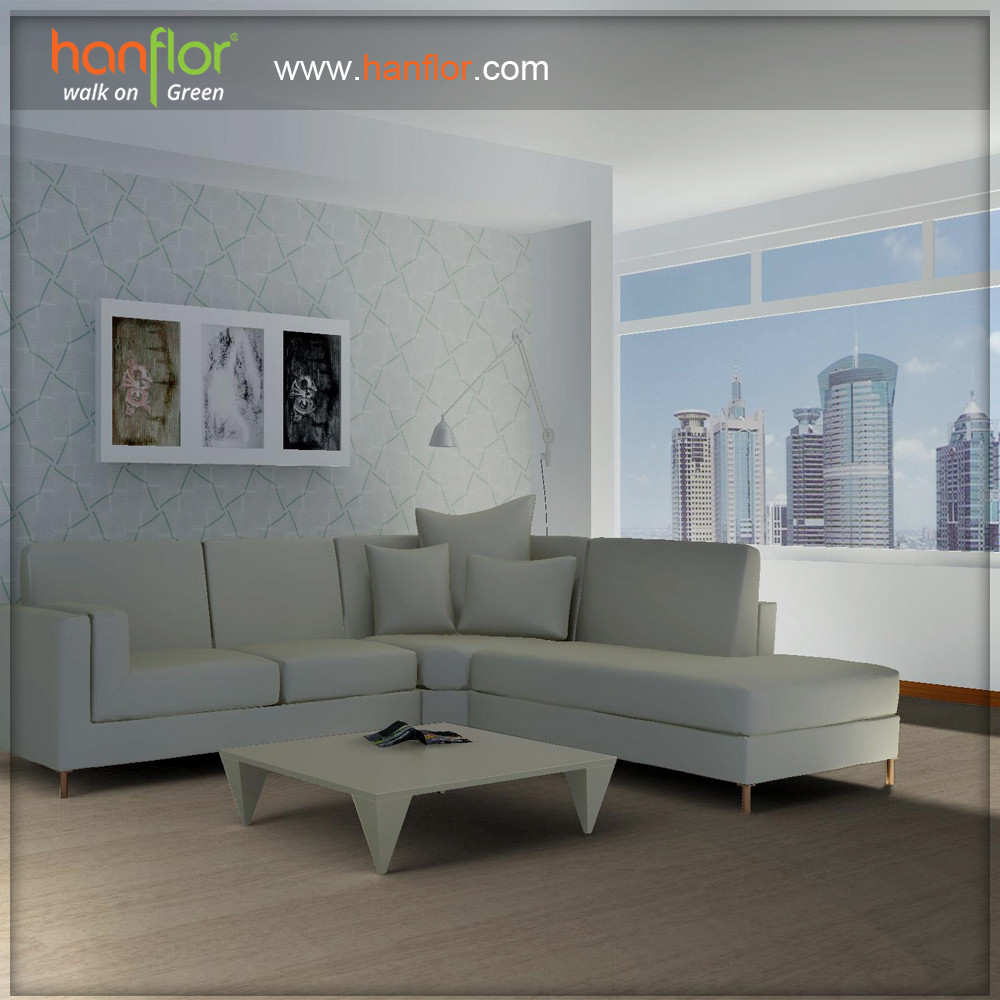 Heterogeneous PVC floors are produced by layer-upon-layer principle. They can be with a foamy sub layer - so called warm floor or without foamy sub layer so called compact PVC. Foamy layer serves as a sound and thermo insulator. Surface of this type of floors is designed either by printing or by surface treatment (surface texture). Resistance to friction and wear is directly proportional to thickness of the outer layer made of PVC coating over printed designs (wear layer thickness). Polyurethane final coating contributes to high hygienic standards.
Aesthetic potential of heterogeneous PVC flooring is vast. Different colours, patterns, imitations of stone, wood, metal, glass, different dimensions and panel shapes, shimmer and so on are used in heterogeneous PVC designs. This type of PVC can be combined with other flooring materials and is used in housing, commercial and industrial spaces.